We get it. Travel expenses can add up, and cost is one of the biggest considerations for volunteers planning their trip. But we believe you shouldn't have to be wealthy to travel the world. With that in mind, uVolunteer offers affordable volunteer abroad programs to three destinations that are great for travelers on a budget.
Our affordable program fees cover the cost of your accommodation and two daily meals — two of your biggest expenses when traveling. We also provide 24/7 staff support, airport pickup, and in-country orientations to get you settled once you arrive.
But which of our three destinations is best for your budget? Keep reading to find out what you can expect to spend in each country, including program fees and additional expenses.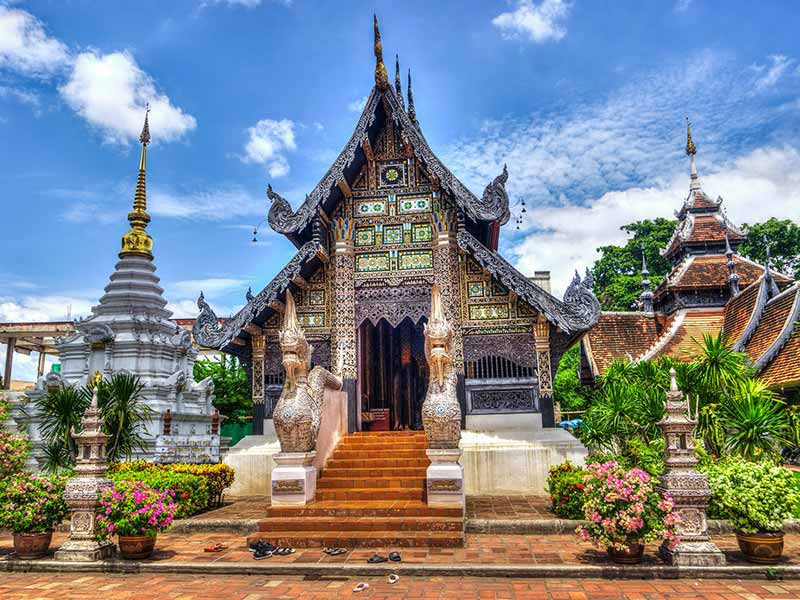 Thailand
The ultimate budget traveler's destination, Thailand is our most affordable volunteer program. With an abundance of mouth-watering street food options at less than $2 a meal, affordable local transportation and plenty of low-cost things to do in Thailand, you don't have to break the bank to live in relative comfort. No wonder more than 30 million tourists flock to the country every year!
As the country becomes more popular, prices are going up in the tourist hotspots, particularly in the southern islands which are famous for beaches and partying. However, other parts of the country still allow for a more relaxing and budget-friendly experience.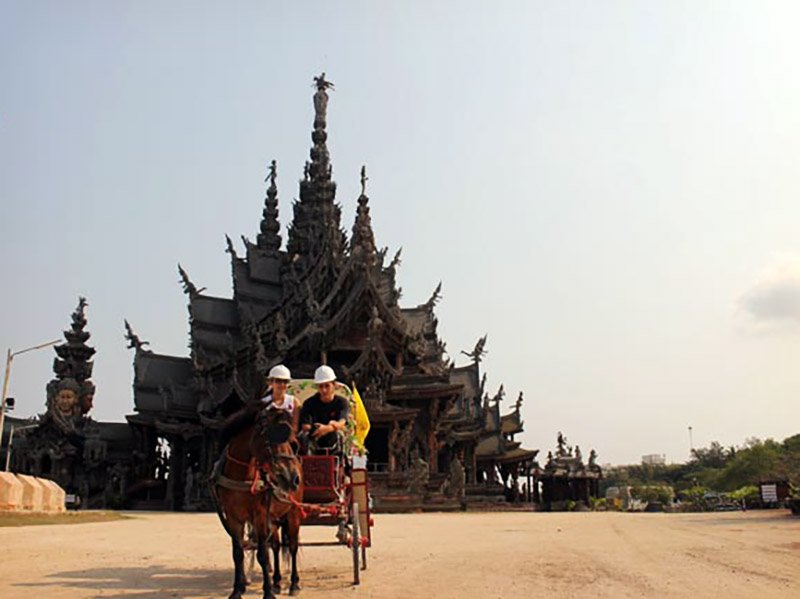 Our volunteer project location in the coastal town of Trat allows you to enjoy Thailand's temples, night markets, beaches and authentic lifestyle for cheap. It's removed from the tourist traps, but close to Koh Chang and still within reach of Bangkok.
As a volunteer you'll get the best of both worlds — Trat's quiet, laid-back atmosphere provides a nice respite after a busy day working in one of our 6 meaningful projects, but you can still travel to all the sights during your three-day weekend!
Perfect for: backpackers, students, career breakers, retirees
Exchange rate: US $1 = 35 Thai Baht (1 pound = 44 TBH, 1 CAD = 25 TBH)
Program fee: starts at US $674 for 2 weeks
What's included: accommodation in our secure volunteer dorms, breakfast and dinner, airport pick-up, orientation, 24/7 staff-support
Additional daily budget: US $8
Choose from 5 meaningful volunteer projects: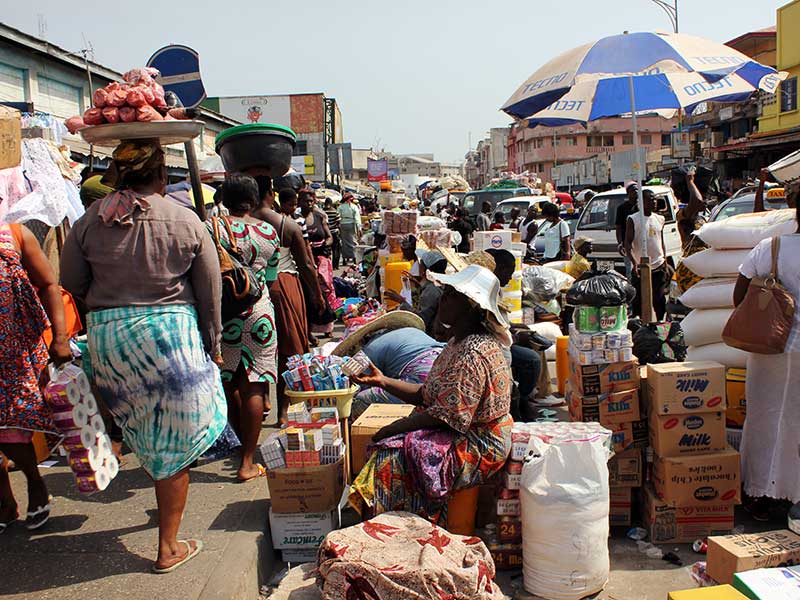 Ghana
Ghana is beginning to get its due as a travel destination, but it's still far from being overrun with tourists. As one of the safest, most stable and most beautiful countries in Africa, Ghana is perfect for volunteers who want to experience something a little different. And it's also a great travel experience for a steal!
From the bustling markets and poignant historical monuments to the country's unspoiled national parks and wildlife reserves, there is plenty to do and see off the beaten path in Ghana. In fact, Conde Nast Traveler named Ghana's Kakum National Park as one of the 50 most beautiful places to see in Africa. So what are you waiting for?!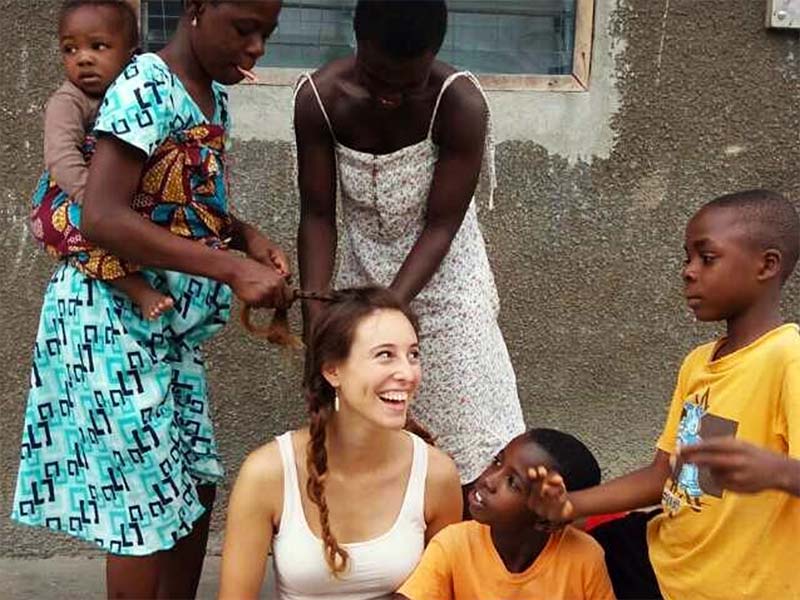 As a volunteer in Ghana, you'll contribute to communities deeply in need of additional resources, all while surrounded by the beautiful landscape, rich culture, and warm people. Friendly locals will be happy to see you sample spicy Ghanian dishes or teach you how to dance the Azonto or challenge you to a game of soccer.
As our volunteers say, come with an open mind and you'll never want to leave.
Perfect for: students, career breakers, history buffs
Exchange rate: US $1 = 4 Ghanaian Cedi (1 pound = 5 GHS, 1 CAD = 3 GHS)
Program fee: starts at US $702 for two weeks
What's included: accommodation in our secure volunteer dorms, breakfast and dinner, airport pick-up, orientation, 24/7 staff-support.
Additional daily budget: US $5
Choose from these 6 meaningful volunteer projects: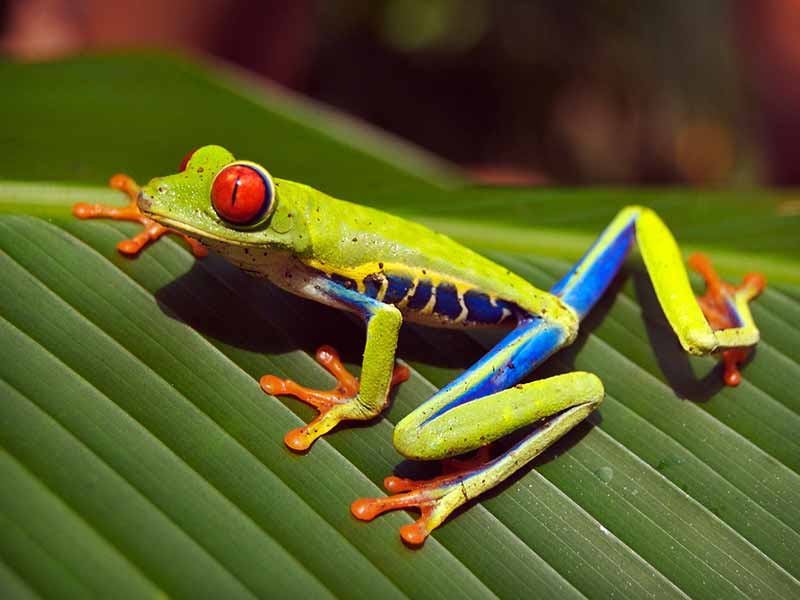 Costa Rica
While it's not the cheapest country to visit in Central America, you can still travel on a budget in Costa Rica. When you volunteer in Costa Rica, you get to experience the country's unrivaled natural beauty and laid-back atmosphere every day. Plus you'll have hundreds of national parks, beaches, waterfalls and jungles to explore and unique species of birds, sloths, monkeys, turtles and other wildlife to spot.
Costa Rica's incredible biodiversity make it a popular destination for nature and animal lovers, and the cost of travel and visiting attractions can end up taking a hit on your wallet. (We recommend a budget of US $140 – 250 for weekend excursions.) But, you can cut costs by skipping tour guides in some cases.
Thankfully, many of Costa Rica's beaches and waterfalls can be enjoyed for free so you don't necessarily have to break the bank to have fun. Read our affordable travel guide to Costa Rica for more money-saving tips.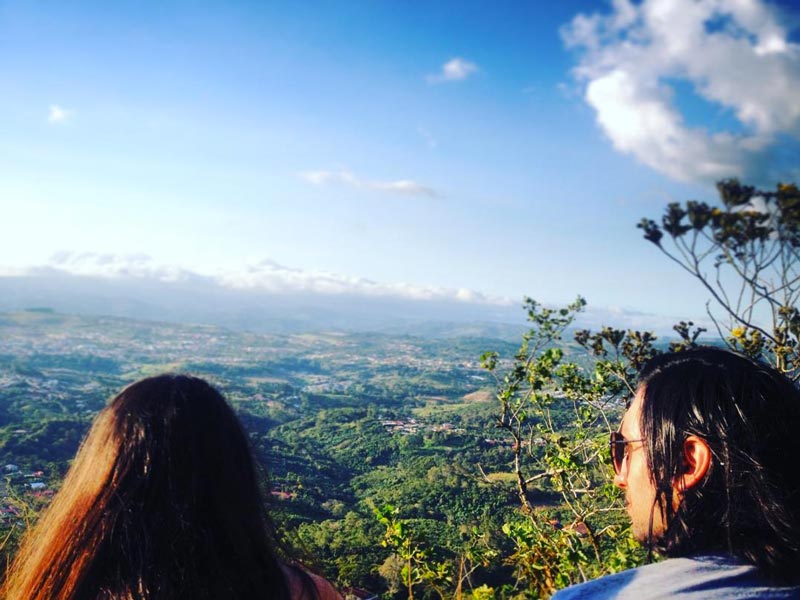 Our comfortable, well-equipped volunteer housing in San Ramon allows you to save on the cost of accommodation and breakfast and dinner. For lunch, meals at local restaurants are affordable and delicious!
Perfect for: backpackers, students, retirees, career breakers, adventure lovers, nature lovers
Exchange rate: 1 USD = 564 Costa Rican Colones (1 pound = 728, 1 CAD = 412)
Program fee: starts at $870 for two weeks
What's included: accommodation in our secure volunteer dorms, breakfast and dinner, airport pick-up, orientation, 24/7 staff-support.
Additional daily budget: US $10
Choose from 9 meaningful volunteer projects: