San Ramon is a lot bigger than I first predicted but still holds that cute rural town feel with the picturesque mountains surrounding it. I lived in the volunteer dorm which is a lovely house with a gorgeous Tica house mum who cooked us delicious meals morning and night. I was living there with 9 Americans and 1 Australian so it was nice to be able to practice our Spanish with her too. Events were organized throughout the weeks and living with so many people, there was never a dull moment! I enjoyed the social aspect of the dorm but looking back, I think I would have gotten a lot more from my experience if I had lived with a local family the whole time.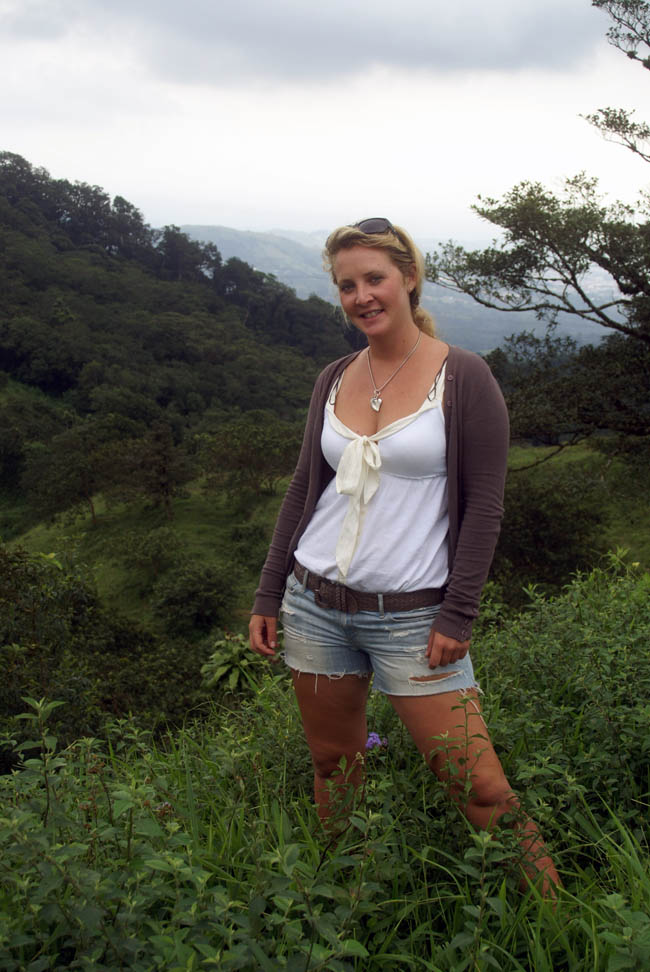 I had four weeks at a nearby orphanage, a short bus ride away to the next town. The kids here were absolutely adorable and loving, holding my hand within seconds of arriving and wanting to play games. The children ranged from babies to 12 years of age and were always excited to see a new face in their home that they could play with. We mostly just hung out with the kids and took activities for them to do. Sometimes we helped the Tias clean and hang out the washing etc but our main duty was to entertain the children. It was hard for me, especially in the beginning, with the little amount of Spanish that I could speak. I couldn't really communicate with the children and play around with them as much as I would have liked to but either way, I was able to put a smile on their faces which is all I wanted.
For my final two weeks in San Ramon I attempted my hand at helping build a house. It was here that I mostly felt apart of the Costa Rican community. Locals were constantly stopping by to say hello or help out through out the day which made for a great social atmosphere. With my minimal Spanish I managed to understand where I was needed and I think I successfully put in some hard yards. I was painting, chipping concrete away, sifting cement and helping frame the house. On our building site we were lucky enough to be treated to a daily freshly cooked Costa Rican breakfast of gallo pinto, eggs and tortillas by our builder's Dad. Gallo Pinto serves wonders mid morning after some muscle burning work! Because of limited funds, these houses are built completely from scratch and rely heavily on the help of volunteers to help speed up the process and actually get the job done.
I thoroughly enjoyed my two weeks here and wished I could have stayed longer to see the completed product.
Having Fridays off made all the difference in being able to get out and see more of Costa Rica on the weekends. Centrally located, San Ramon was really easy to get to the beaches as well as the volcanoes and national parks. Making the most of our time off, we travelled 5 out of 6 weekends to some beautiful spots, mainly beaches on the Pacific Coast to hit up the surf! As much as I often wanted to stay at the beach for the rest of the week, it was nice to have a home to come back to recover and get those yummy home cooked Costa Rican meals.
All in all I had a great experience through uVolunteer.
The staff was awesome, extremely helpful and was always there to talk to throughout the whole process. Volunteering is a fantastic way to see how the locals truly live and to experience life the way they do, something that you definitely do not see when you are just a tourist.