The next day we had an orientation meeting with Andres and Nella, and then Nella showed us all round the town. She also escorted me on my first day to my project, which was the orphanage in Rio Jesus. I liked how welcoming Andres and Nella were, and how they showed us exactly what to do and answered all our questions , this stopped me from feeling too nervous.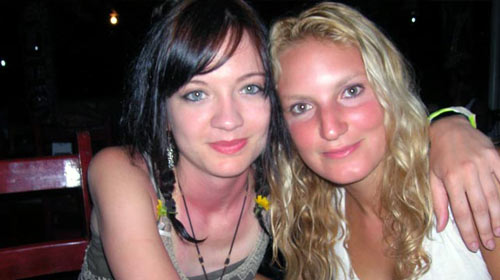 Throughout my time here, they were both very helpful and very friendly, and by the end of my six weeks I feel like I am part of a family with them and the housemates. For people considering the orphanage, I would like to say that whilst it is a great life experience, it isn't necessarily always fun, since seeing the circumstances these children are in can often be quite upsetting. From what I have heard, it is definitely very different from the day care program. However, I think it was a worthwhile experience for me as it helped me see a different type of lifestyle, and I also formed a strong bond with some of the children.
I also think that anyone who goes to the orphanage should have a strong grasp of the Spanish language, as the language barrier can be quite difficult in this situation.
I think uVolunteer is a great company, because it is small you get a lot of individual attention and form a genuine bond with the people that work there. In this sense I think it is a lot better than going with a larger company. I also really loved living in the dorm house. If your main aim is to improve your Spanish, obviously a home stay would be more beneficial. But living in the house is great because you meet a lot of different people and form a lot of close friendships. The house is also really nice and comfortable, and the food that Dona Isabel, our lovely and kind hearted cook, prepares is always really good.
My Trip Gallery