I started in San Jose studying Spanish for 2 weeks and I learned an incredible amount of Spanish in that time frame. I went from knowing no Spanish to being able to communicate (probably on the level of a 4 year old). I then came to San Ramon to begin my project at the orphanage. I chose to have a homestay and it was a great decision.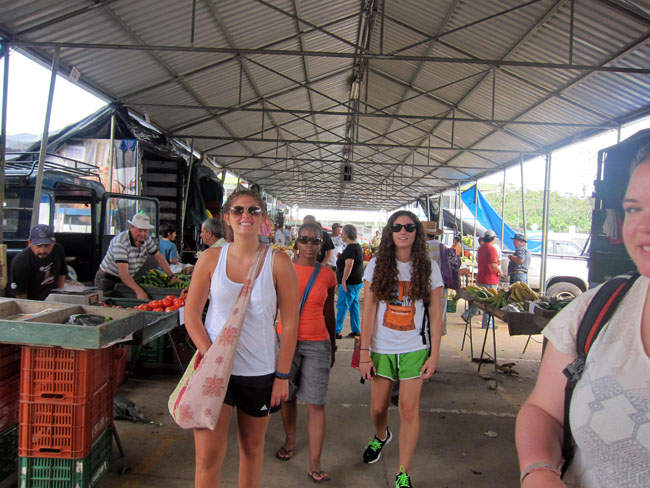 I get individual attention and I love it. I am able to practice my Spanish all the time. It was here in my homestay that I got to start applying all the Spanish I learned in San Jose. I am a pretty picky eater so the homestay was a great choice for me.
My homestay mother would ask me what I wanted to eat. Sometimes I would have a choice between chicken and fish or eggs and French toast.I loved having options. I also was able to get my own room which is a huge plus.
My project was awesome. I loved working with the kids. I went to work in the evening and pretty much just played with the kids. On the first day there were tons of kids there, but the days following the number of kids dwindled down. I played tag with the kids. I also played hide and seek and Frisbee.
The kids are really sweet and appreciative. I enjoyed hanging out with other volunteers from the dorm. I also enjoyed hanging out with Ligia, a member of the volunteer staff. I can truly say I see her as a friend. I think the volunteers really enjoyed her company, and she seemed to enjoy ours. She was incredibly helpful.
Thanks for everything uVolunteer. Pura vida!
My Trip Gallery