You'll be met upon arrival, given an orientation, taken to your volunteer project and be introduced to locals, so you have nothing to worry about. All you need to do is turn up with a positive attitude and be excited to learn!
We could think of hundreds of reasons to be excited about volunteering in Ghana but here are our top 8 tips:
You'll learn things about Ghana
1) Friendly locals
One thing you'll figure out pretty quickly during your time in Ghana is that the happiness of the locals is infectious! Every time you walk into a school, market, shop or bus you'll be welcomed with a smile. Africans, on the whole, is known as a joyous bunch and Ghanaians are no different. You'll notice the smiles on the children's faces when you arrive at their project will certainly brighten up your day!
2) Unique food
Although Ghana's cuisine isn't particularly well-known worldwide, the mix of spices and flavors will certainly get your taste buds tingling. During your volunteer project in Ghana, you'll have the chance to explore local food markets, dine out at stalls and restaurants and will be treated to traditional cuisine at your volunteer house. You'll learn about the unique products they grow in Ghana and will hopefully love the delicious, healthy food that you will try. Who knows, in a few months you might even be cooking fufu for your family and friends back home!
3) Amazing market shopping!
Whether you pop into the market after your volunteer project or spend the weekend strolling the stalls, you'll be sure to love the arts and crafts, clothes, and trinkets on offer. Once you've mastered the art of bargaining at markets the experience of shopping for souvenirs and gifts for your friends and family will be all the more fun. Buying some brightly-colored African traveling pants is a rite of passage for every volunteer and you'll be bound to end up wearing these pretty much every day throughout your trip!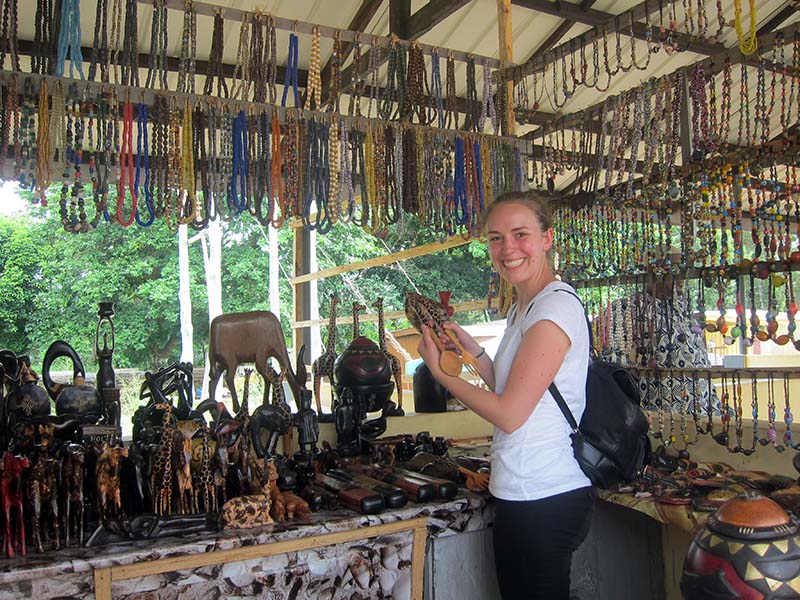 You'll learn things about yourself
4) Creativity
When it comes to lesson planning, nursing or teaching sports in Ghana you may have to get a little creative. Some of the projects you work at may not have all the resources you are perhaps used to and therefore you'll need to use your creativity to improvise! You'll be surprised at the fun or ingenious ways you come up with to help children learn to count or read. If you're already getting excited about volunteering in Ghana, why not think of some teaching ideas or games you could prepare for your trip so you're raring to go?!
5) Resilience
During any volunteering trip you will learn things about yourself, and nowhere is this truer than in Africa. This isn't something to be worried about, you should be excited about becoming a better-rounded person. The culture shock of living and working in a community worlds away from your own forces you to be strong and to open your mind and heart to new ideas. Difficulties such as homesickness, language barriers, and tough lessons may happen along the way but all of these situations help to build your character. Our team in Ghana are experts at helping volunteers through these things and will keep you positive and happy throughout your trip.
6) Learning Humility
If you've never experienced poverty before, or even if you have, living within a community who has very little will help you appreciate everything you have in life. Seeing the joy on the children's faces when you teach them new words or songs will bring you great gratitude and will hopefully spur you on to give back in as many ways as you can. Not only will you be teaching the community things but you should be learning from them too! This is a fantastic opportunity that you'll never forget.
[caption id="attachment_60200" align="alignnone" width="800"]
Photo by
kar.o.lina
[/caption]
You'll learn things about travel
7) Discover the unknown
The more you travel the more you realize, it's not always the most well-known places that offer you the most memorable experiences. During your project with uVolunteer, you will have Friday – Sunday off each week. This gives you the chance to visit loads of awesome places during your time in Ghana. Some of our previous volunteers' favorites have been places they had never heard of before such as Cape Coast and Mole National Park.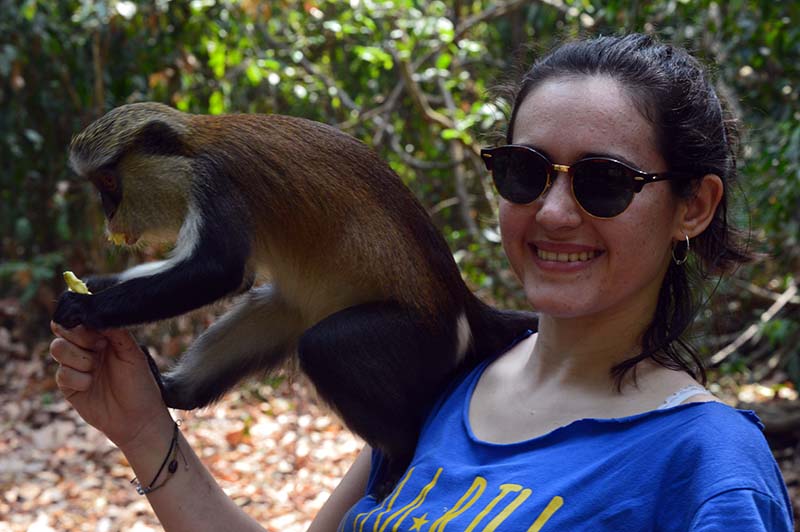 8) Traveling Friends
Travel is one of the best ways to make friends – fact. When you meet people traveling, you instantly know you have at least one thing in common! This makes it so much easier to break the ice and chat about past traveling experiences or why they chose this volunteering project over another. As you'll be spending almost all of your time with other volunteers you'll get to know them really well and are sure to become a close-knit group straight away. Your volunteer buddies are sure to be friends for life.
Every volunteer project is unique and having an optimistic attitude is likely to provide you with a positive and life-changing experience. If you're nervous about your trip we're sure as soon as you arrive in Ghana and experience the joy of the locals you'll be wondering what you were worrying about! There is so much to learn, enjoy and discover while volunteering in Ghana and we can't wait to hear about your trip upon your return.
Although you may come to Ghana as a solo traveler you will leave with friends for life!