While you'll be busy working during the week, you'll have lots of time for weekend trips to explore the country and immerse yourself in Ghanaian culture. But, be warned: there's so much to see that a two-week trip won't feel like enough and you'll be planning your next trip before you even leave — at least that's what our volunteers tell us.
Here are a few of our favorite adventures that you should definitely consider doing when you volunteer in Ghana:
[caption id="attachment_56038" align="alignnone" width="800"]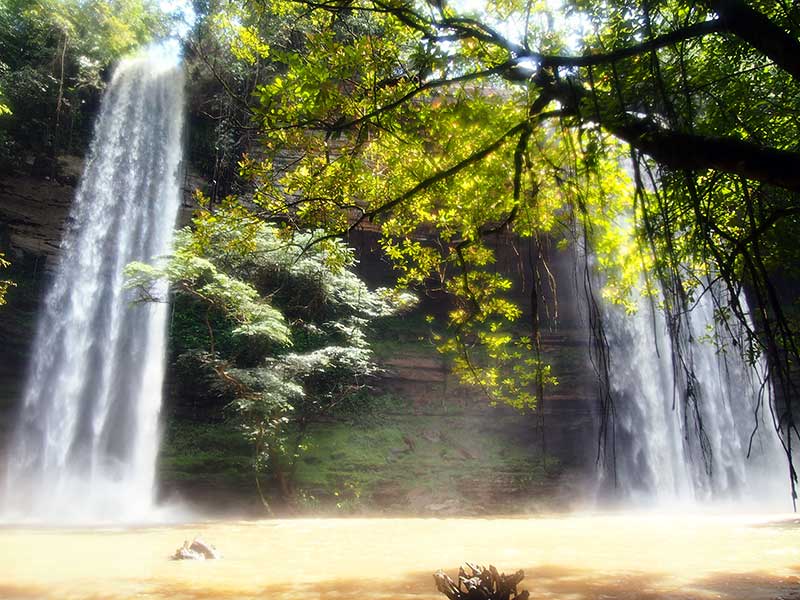 Image: Wikimedia Commons[/caption]
1. Hike up to Boti Falls.
Boti Falls is a favorite of both our volunteers and locals. According to local legend, the magnificent twin falls are male and female. The best time to visit is during the rainy season when the water is flowing in full force and the two falls are said to "mate."
From the falls, you can hike the steep climb up to see the famous "Umbrella Rock," a giant rock formation that's shaped like an umbrella where visitors can rest. The walk up is a bit challenging, but the views of the mountainous landscape are absolutely worth it! Just make sure to wear sturdy shoes and bring bottled water to stay hydrated.
[caption id="attachment_56039" align="alignnone" width="800"]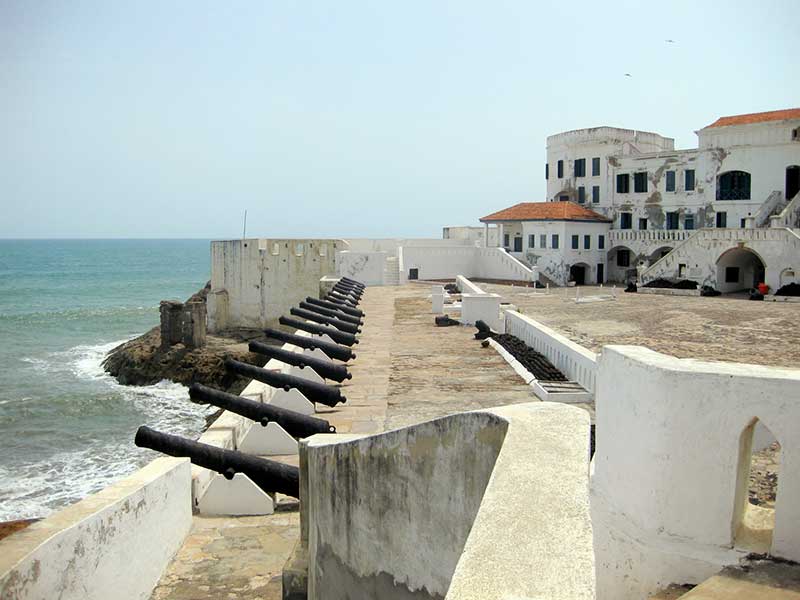 Image: Wikimedia Commons[/caption]
2. Explore history in Cape Coast.
It's impossible to visit Africa without acknowledging its harrowing past, but there's plenty of opportunity to learn about the history of the African slave trade in Ghana's former capital city.
During the 17th century, the historic Cape Coast Castle served as a major slave trading hub. You can take a guided tour through the dark dungeons which housed up to 1,000 slaves at a time and trace their footsteps through "The Gate of No Return," which slaves passed through before boarding ships headed for the West. Then you can visit nearby Elmina Castle, which was the first European slave-trading post in Africa.
Outside of these sobering attractions, volunteers also enjoy Cape Coast's laid-back, artsy vibe. A day or two relaxing on the beach is definitely a far cry from the hustle and bustle of Accra.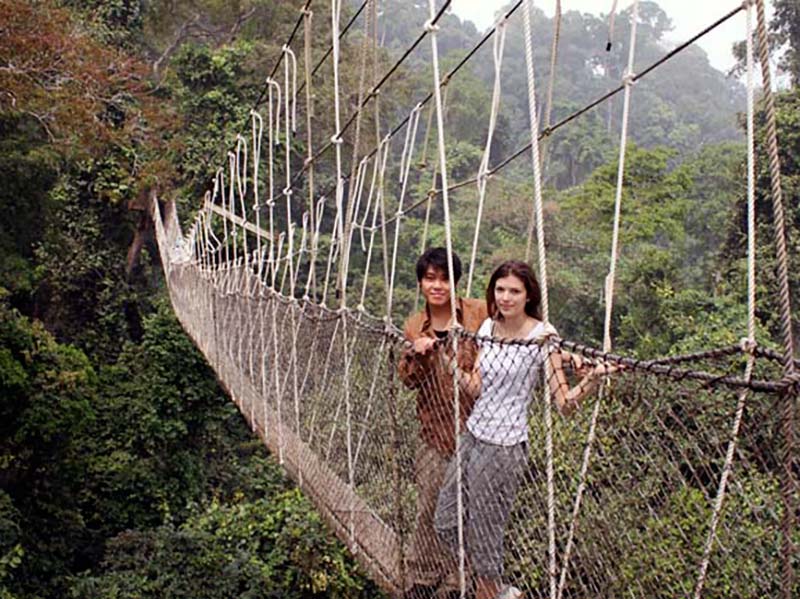 3. Stroll above the treetops at Kakum National Park.
When you volunteer at national parks and reserves in Ghana, you can choose to work and live at Kakum National Park. But even if you're not a parks volunteer, you should add this tropical rainforest to your list of stops if you're visiting nearby Cape Coast.
The main attraction is the canopy walk across a series of hanging bridges suspended 131 feet above ground and stretching more than 1,000 feet from end to end. It's definitely a thrilling experience, as long as you're not terrified of heights!
[caption id="attachment_56041" align="alignnone" width="800"]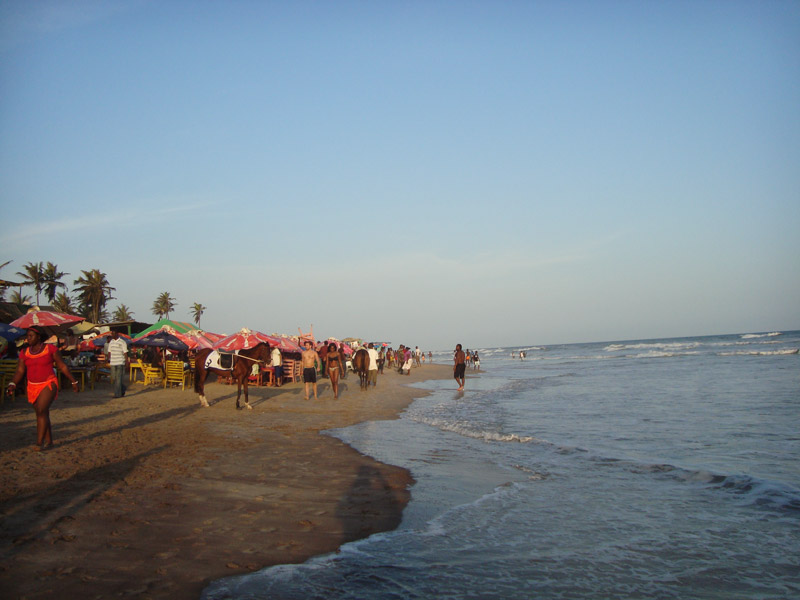 Image: Wikimedia Commons[/caption]
4. Spend a day at the beach.
Take a moment to cool off from the overwhelming heat at one of Ghana's beautiful beaches — Bojo Beach, Kokrobite and Labadi Beach are all easily accessible from Accra.
Whichever you visit, you'll get a glimpse of Ghana's energetic and vibrant culture. On weekends, the beach tends to get busy with performers playing live music, people dancing and playing various beach games and vendors selling food and drinks.
[caption id="attachment_56042" align="alignnone" width="800"]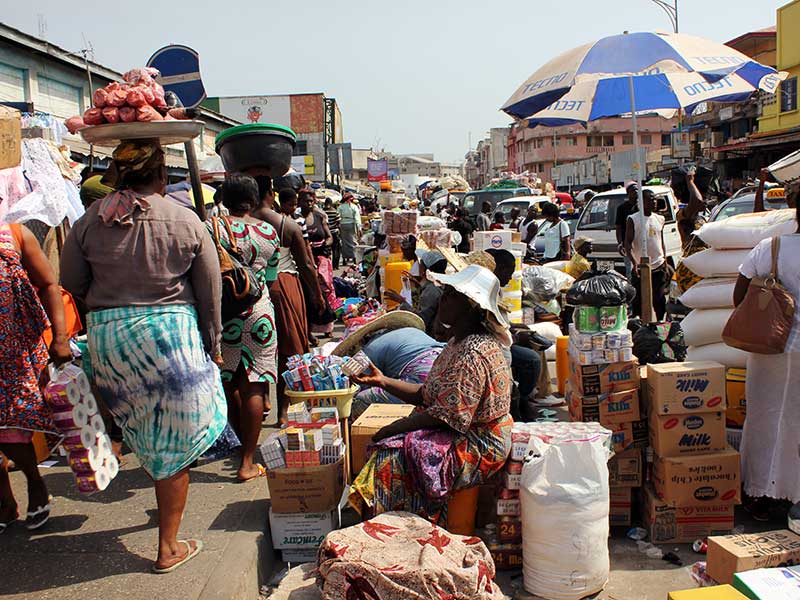 Image: Wikimedia Commons[/caption]
5. Practice your negotiation skills at Makola Market.
Makola Market in Accra is one of the largest West Africa and a must stop for an up-close look at local culture. You'll find almost anything, from street food to clothes to souvenirs. But even if you're not planning to spend a cent, it's definitely worth visiting just for the experience.
What's that experience exactly? Well, get ready for a variety of sounds, colors, and scents, as well as lots of people everywhere. Pushy vendors will try to sell you their goods, and if you're an obruni (white person), the prices will likely be higher. This is your opportunity to try out a bit of Twi and counter with your best offer. It can be a bit overwhelming for a first-timer, but it can also be fun if you keep an open mind.
[caption id="attachment_56043" align="alignnone" width="800"]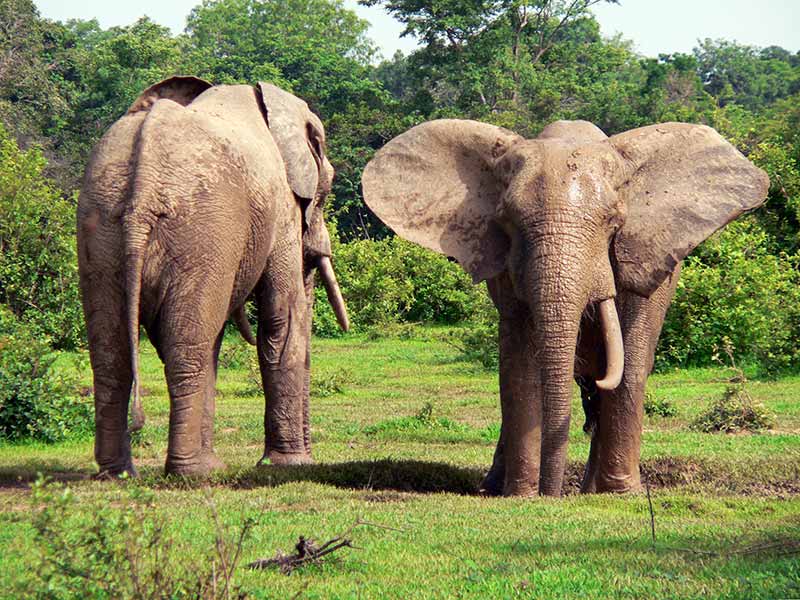 Image: Stig Nygaard[/caption]
6. Get up close with wildlife at Mole National Park.
Also a site for our those who are volunteering at national parks and reserves in Ghana, Mole National Park is home to more than 90 species of mammals and hundreds of birds.
Take a walking safari with a park ranger where you might spot a herd of elephants hanging out at the watering hole or encounter monkeys who don't mind wandering right up to people. Visitors can also camp in the park overnight.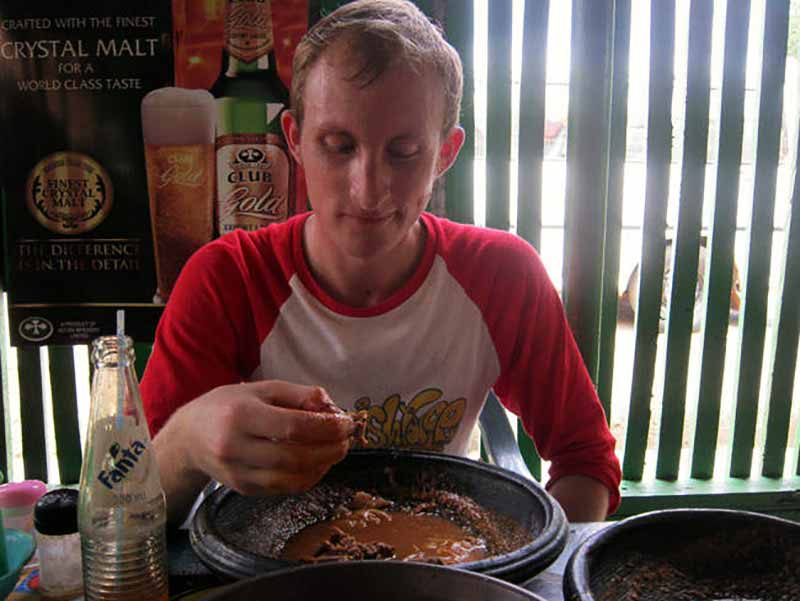 7. Sample the local cuisine.
Can you really experience a culture without trying the food? We don't think so, and that's why we provide breakfast and dinner at the volunteer dorms. From fufu (mashed cassava or plantains, usually served on the side with soup) to red-red (bean stew served with fried plantains), you should definitely try some staple foods at least once.
New volunteers sometimes take a while to adjust to the level of spiciness or eating with their hand, but we promise you'll find your favorite dish by the end of the trip.
Are you interested in volunteering in Ghana? Download our free brochure to learn more or contact us now to book your trip.