I will have exactly 85 of those days from Costa Rica (CR)! I spent four weeks in the Epifania Spanish language school in San Jose and eight weeks volunteering in San Ramon teaching English in community classes in the evenings. I only realised how good the teaching method of the Spanish language school was after I left and found myself speaking the language!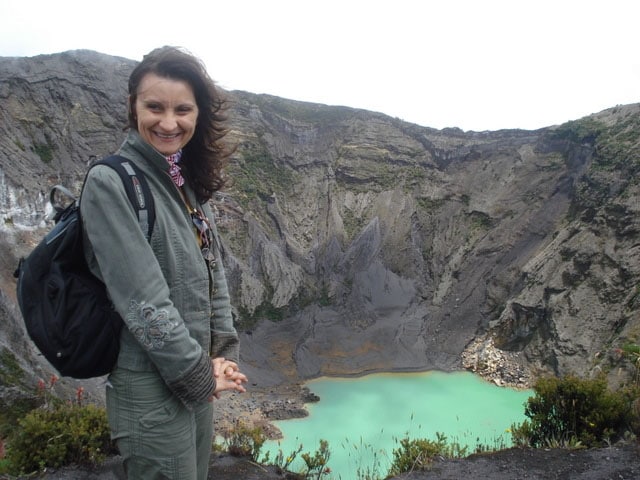 I'm not a teacher so I completed a CELTA course before my volunteering assignment. That helped me a lot in planning my classes. The student turnout was unreliable; it was not really possible to build one lesson on the other. Though both the beginner and the pre-intermediate class have a curriculum, I don't think they were followed by the volunteer teachers before me. Also it was difficult to follow because of the random attendance of the students: 'Will I have 3 or ten students tonight?' I tried to make every class like a little unit on its own to overcome this. I had to budget for printing and photocopying of my handouts but these were much appreciated by the students and this service for us is not very expensive in Costa Rica. In the beginner class it helps substantially to speak basic Spanish; I'd almost say it's necessary. In summary, I'd expected a more structured and demanding teaching experience but I'm not complaining!
I didn't have any problem filling in my weekends in CR during the three months. I got a rich repertoire of places I visited – I won't even start listing them!
There is amazing wildlife here, beaches, active volcanoes, nature reserves, cloud forest, rain forest, etc. The people are educated, friendly and helpful and they smile.
I can but praise on the uVolunteer agency. The whole process from the first mail requesting information until the last regular Wednesday meeting during the volunteering proved that not only their head but also their heart is in this business. During my stay the agency organised a fantastic week long trip for us during the school holiday; it moved house for the dormitories because Fio & Co read and listened to our weekly reports. We had a fantastic housewarming party and we just came back from a horse riding afternoon up in the mountains. For the extended school holiday we had options to go to a dog shelter, paint murals and redecorate a day care centre if we wanted. Families for family stay are well selected and in convenient locations. I'll keep in touch with my Tico family, no doubt about that!
Would I come again to CR? YES! Would I choose uVolunteer for my agency? YES! Pura Vida!!!
My Trip Gallery