Staff members from uvolunteer were supportive from the very first moment I met them. They picked me up at the airport and I was immediately comfortable and felt like I was in great hands. Meeting staff members from uvolunteer helping me understand a lot of things about Costa Rica as a country and all its traditions. Their presentation was informative, so it pays to pay attention.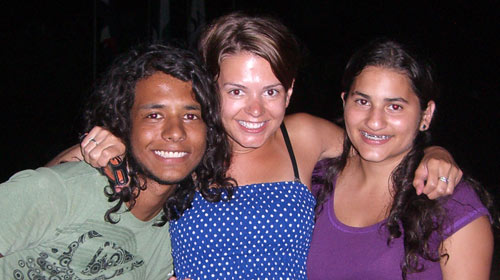 Now, after spending weeks in Camaronal saving and conserving sea turtles, I am a different and better person in two ways. One way is physically, I have great tan! The beach out here is breathtaking and this project allows volunteers to enjoy nature and all the great sights the beach has to offer. And the second and more important way is emotionally. My appreciation for sea turtles and the importance regarding their conservation is as clear as water.
Camaronal is by far the best location for a project of this caliber. I am very grateful to have gone through an organization like uvolunteer, I wouldn't have known about this great project.
So, thank you uvolunteer! And thank you uvolunteer for treating volunteers with respect and with warm hearts. Everyone from our project coordinators to the cooks making delicious Costa Rican food, were fun and always accommodating. I couldn't have asked for a better setting and project. Choosing to serve as a volunteer in Costa Rica is the best decision in my life and one I plan to share with the rest of the world.
My Trip Gallery