I am Theresa from France, 43 years old. I am an export Manager for a pharmaceutical company. I volunteered through uVolunteer, in Mole Park Ghana, northern region.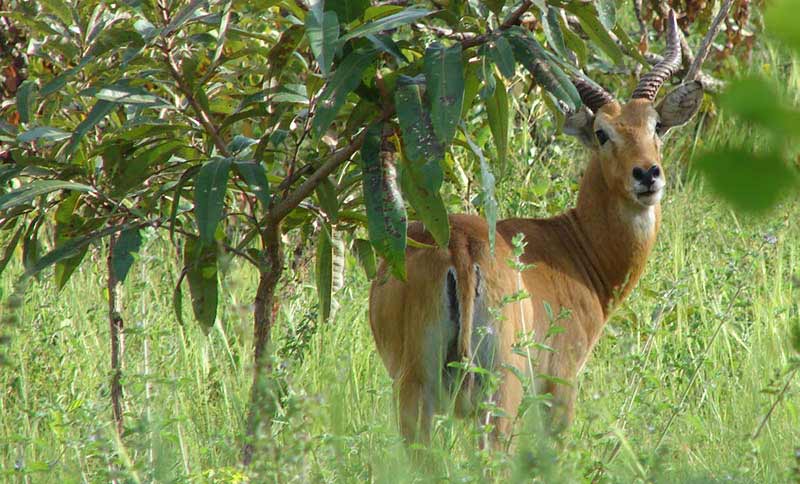 I like the concept of volunteering in different countries every year. This is a bit of challenge in order to discover what can be done in different part of the world for Nature. With the volunteer vacation, you meet wonderful people dedicated to help the others or to help the Nature preservation.
With the different experience of volunteering that I have done, I looked for a serious, professional organization that can guarantee what they have on their website. I had the plan to go for Ghana. I ended up on the website of uVolunteer and I did my research to see if there were testimonials and comments from volunteers. All the main factors were united as well: Pricing, choice in the missions, credibility, professionalism, fast replies. I went for it.
The Accra airport is very small, so all went smoothly. Annette my contact on site was with me in less than 5 minutes after I arrived at the meeting point.
The project in Mole Park was fantastic. At Mole the animals are wild, so you can not touch them. This is all about Nature preservation and the management of the park and the communities that leave around. I worked at the office helping on management, Power Point, excel, figures analysis. I did as many safaris as possible, which is a great chance as you get to see all animals' antelopes, monkeys and especially the elephants. I was lucky to do a Bird watching Safari as well with the best bird seeker in Ghana Zackaria Ware. Everybody was extra nice with me and I very quickly found my place. When you go to the office from your accommodation, this is very common to encounter elephants crossing the road, or families of baboons eating along the road. As a volunteer you are expected to work and share ideas, they are very open to all that can lead them forward. The experience went over my expectations.
The choice of the accommodation was made by the park. You can be placed in a bungalow or in a host family depending on the availability. The bungalow is basic but clean, very close to the office. The peak of my mornings was to see elephants appearing right in front of my bungalow.
There is a few interesting trips to do outside Mole like going to visit communities, or go and see the old Mosque in Larabanga . You can make the most of your spare time. There's a swimming pool at the Motel, you can have drinks, you can go on Safaris, we went for a few drinks with some people of the team, and you spend time with kids. All these simple things that make your day. I stayed as well a few days down south.
I would recommend taking your laptop with you if you go to Mole Park, easier to work on the projects
MGN telephone card: you buy a local phone card as you may exchange texts or calls with uVolunteer or the team at Mole. Airtel Network does not work properly.
As well, arrive with a bed sheet if you want one and a mosquito net for the night.
I would definitely recommend uVolunteer for their perfect organization of the entire mission. And their participation in the help for communities makes it even better. Thank you Nat, Annette and Naomi for all those good moments and thank you Ghana!