I arrived at the airport in Accra August 3rd, after two long days of travel, and was greeted my volunteer coordinator Annette. After meeting up with two other volunteers, we made our way to Koforidua.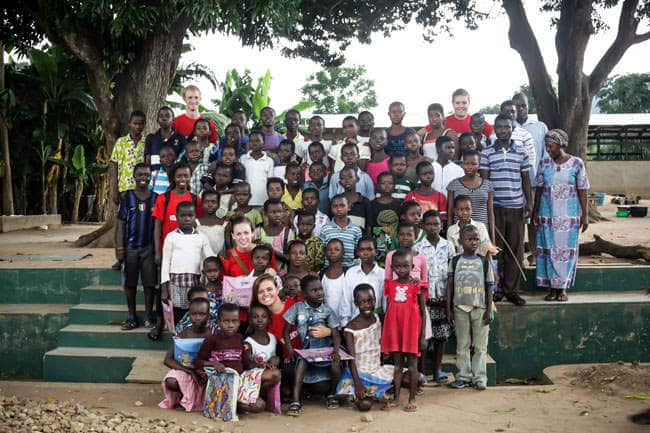 Getting to know the town as well as the other volunteers was really fun throughout the weekend, and it was packed with fun things to do. During my first two weeks in Ghana, we held two different camps English and Sports Camps, Teaching English and Mathematics in the mornings, and playing sports each afternoon. The Kids were awesome, they were so kind and respectful, and although teaching was a challenge, it was well worth it to see their faces as they received their certificate at the end of the camp.
I was surprised that after only a four-day camp I was so sad to see them go! Between the two camps, we took a trip to Mole National Park. It was a long 12-hour trek to get there, but we made it! We saw tons of Elephants, and went on two different Safaris.
This past weekend, we drove down to Cape Coast to visit Cape Coast Castle, which was used in the Slave Trade. On our way home, we did Kakum Canopy Walk, and did a little bit of shopping in Accra. Shopping was fun, a lot of bargaining was done and in the end I got a lot of good deals.
This last week was spent at the orphanage, getting to know the orphans well was really great, but it made saying goodbye really tough. I'll miss them all so much.
Overall, my time in Ghana was an amazing, eye-opening experience that I wouldn't take back for anything. Being with uVolunteer was the perfect way to see a new country, and although there were a lot of things to get used to like being stared at wherever I went and being woken up by a rooster every morning, they were there with me every step of my way.