From the moment I was picked up from the airport, I instantley felt at home. Maranella and Andres are wonderful at caring people. When we got to the house, 4 other volunteers were waiting to greet us. By Sunday, there were 14 of us. It was so much fun to have such a big group!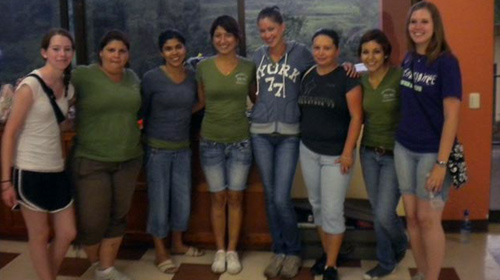 On Monday, I started my 2 week volunteer project at Community centre. I can hardly describe how incredible the staff is. They included me into their group and mde me feel right at home. The kids at Bajo are equally amazing. They are such special and warm children. Even ofter just 2 weeks, I grew much attached to some of the children, and it was very hard to leave them.
My experience in Costa Rica with uVolunteer is one that I will never forget.
In only 2 weeks, I was able to zipline in the rainforest, travel to the playa Jaco, as well as volunteer. It is very hard to say goodbye to this beautiful country and my wonderful new friends, but I know that I will come back one day.
My Trip Gallery