I've wanted to travel abroad and volunteer for the past four years now, but have never had the time or money. This Spring I graduated University and made some money over the summer so this was the best chance I was going to have for the foreseeable future. Two other friends who graduated were also interested in a volunteer trip, so we scoured the internet and talked to friends and heard many good things about uVolunteer. We decided on Costa Rica because it would give us an opportunity to learn a new language, and visit a beautiful country.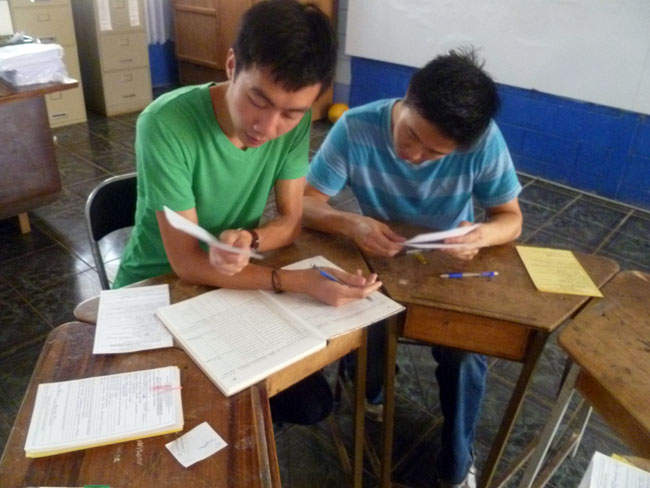 We arrived in San Jose at night and were greeted by a friendly uVolunteer representative who took us to our homestay family. Our family was very warm and welcoming even with the initial language barrier. The family went above and beyond their duties to welcome us to their family. The mother would constantly keep us well fed with food, snacks, frescos, and coffee. We became friends with the family and they threw me a surprise party for my birthday.
The Spanish lessons at Epifania were better than any previous language class, and all of the teachers were very helpful. The classes were very small so the teachers were able to be more hands on with their lessons. After only two weeks we learnt a great deal of Spanish, which is amazing considering we came to Costa Rica with no previous Spanish experience.
After we finished our two weeks of Spanish lessons in San Jose, we were transferred to San Ramon to the volunteer dorm. The dorm is a nice house that has enough room to house 16 volunteers at once, so living there with only four other people was very comfortable. We were given access to free Wi-fi, laundry services, television, cleaning, and two meals a day.
During our time here we had the opportunity to see some of Costa Rica's best sights. This included: hiking up Poas Volcano, ziplining at Monteverde, rafting at Arenal, and visiting a number of different beaches.
The project itself was an incredible experience. We volunteered at Escuela la Palma, and all of the children were very excited for our arrival. We taught English classes, gym classes, played a lot of football on their breaks, helped prepare lunches and snacks in the cafeteria, cleaned the school, and planned a number of special activities. We were only there for four weeks but it has been incredibly rewarding. The school had few teachers, many kids, and little funding. Being able to provide any help at all was greatly appreciated by both the teachers and the students. Also, many of these kids come from homes with various family problems – and besides actually teaching them – the best thing we could do was to just be their friend.
Costa Rica is a beautiful country with friendly people and an interesting outlook on life. I will truly miss all of the friends that I made here, and will try to be back soon.
My Trip Gallery