I was looking for an escape from the big city, wanted to travel somewhere I'd never been before and meet new people, and felt like doing something to contribute. My educational background is in environment so I wanted to do something related to that outdoors, and get my hands dirty.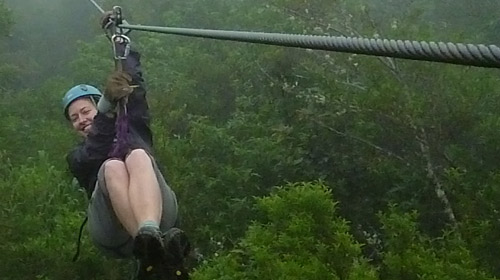 Unfortunately I only had 2 weeks in which to volunteer, but found uVolunteer had a program that was inexpensive and accommodated my timeline.
I arrived in Costa Rica, was well received at the airport by the fantastic local coordinator, given a comprehensive orientation of the city, dorm, and project, and set on my way. At the Environmental Conservation Project, I have been working on this nature reserve helping further the goal of environmental conservation. For my two weeks, that has meant mostly working in the resident butterfly garden tending to the needs of Blue Morphos and Caligos. It has also allowed me to do a little bit of planting and general park maintenance. The experience has been educational and the best part has really been getting to meet and befriend many new people from different walks of life.
My Trip Gallery