People of my age in Spain are not interested in such activities. Young people in Spain are more interested in things like video games, nightlife, etc …,so I had never thought that at 20 years old I would be in Africa doing volunteer work.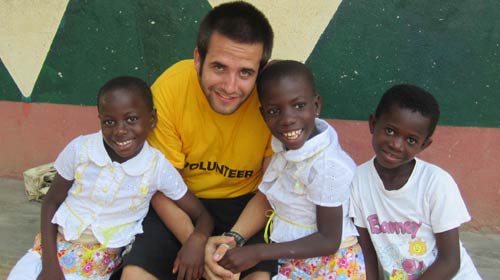 The first week was a bit of orientation to the projects we were about to do. I had an exciting week because things were so different compare to our country that I could not believe what I saw, such as how people worked at the market or the condition of the roads and taxis or "trotros".The second week was more normal because we had got used to some things in the country.
Working at the orphanage was amazing; the summer camp was successful, well organized and above all, the children were so nice and polite, they made our stay in Ghana much more pleasant, and always made us come home and feel happy for the work we had done that day.
I thought of this trip as a challenge or an adventure, and I did not know what would or could happen.
But fortunately everything went well and, for me, it has been so far the most rewarding experience I've ever had-certainly one to be repeated
My Trip Gallery