While I was booking, any and all of my questions were answered instantly by Tasha and Ligia. They were extremely helpful and gave me all the information I needed. I chose to do three different projects while in Costa Rica; sea turtle conservation, national park conservation and environmental conservation.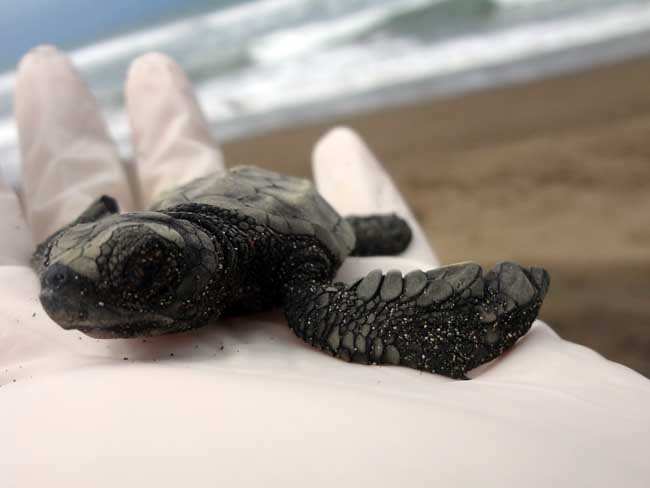 I arrived at the airport with 3 other volunteers. We were greeted right away by Nohelia, she was so full of energy and so friendly. We were brought to the dorm, in San Ramon, where we received our orientation and step by step instructions for how to get to the turtle camp. Traveling by bus here is very easy and Nohelia or Ligia are always there to help you out.
At the turtle camp, we received a second orientation and started working. Our duties included watching the hatchery, protecting it from predators and checking if any nests had hatched as well as patrolling the beach for turtles. We worked two hours every morning, two hours sometime in the afternoon and two hours throughout the night. It was very enjoyable work. The night shifts were amazing; the stars are incredible on the beach. It was beautiful living on a beach and meeting amazing people from all walks of life.
I spent one month with the turtles and then I went to a national park for a week. The park was far from my beach but Ligia gave me perfect instructions on how to get there and traveling was extremely easy. People are always willing to help you out if you need and the buses are very straightforward and inexpensive.
At the park I lived with a park ranger, he took me hiking and showed me the wildlife. My job was to help with the overall maintenance of the grounds and trails.
After the park I returned to San Ramon to do my environmental conservation project for the last five weeks of my trip. I worked at a nature reserve, in the town over. It was a very easy bus ride away and very inexpensive. I worked alongside another volunteer who was staying for a year. Our duties were to take care of the butterflies and caterpillars, feed them, collect eggs, and tend the garden in the butterfly sanctuary. It was relaxing and enjoyable work.
During the environmental conservation project in San Ramon we received Friday, Saturday and Sunday off. On our weekends all the volunteers planned fun trips around Costa Rica. Every week we had a group meeting where Ligia helped us plan and recommended the best accommodations and places to visit.
It was very easy and very worthwhile to travel in our free time, I highly recommend doing so.
Overall, I loved my experience in Costa Rica and had a great, stress-free time working with uVolunteer. The staff are awesome and very well organized. If you are interested in helping others, meeting new people and having new experiences I highly recommend uVolunteer which is reasonably priced as well as very reliable and easy to work with.
My Trip Gallery