After these first two weeks I started my teaching project in Bolivar, just outside San Ramon, at a small primary school for kids from grades 1-6. The school only has 1 English teacher and I started as her assistant teacher. She was brilliant and very happy and thankful to get some help with the teaching. We worked together very well and she incorporated me into the lesson planning from day one. She was always happy to discuss suggestions and new activities for the classroom. The other teachers were also very welcoming and not to say the least, the kids were phenomenal. I had such a great time with them and was very sad to see them leave. On my last day I had a dance competition with the 4th grade which I will always remember.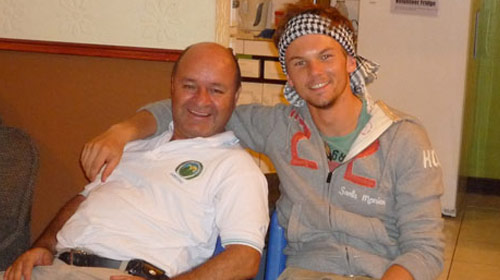 Before leaving for Costa Rica, I had completely underestimated the social aspect of the whole experience. Although I had a great time at my project, what made the experience so incredibly remarkable were the people I met and the places I visited.
I stayed at the dorm as opposed to a home-stay and I loved it. At the peak there were 16 people living there and we had an absolute blast. You get to know people so well when you spend that much time with them living in close quarters that it just felt like one big family. This made it all the harder when people left. Everyone was always really sad and it always took a while to push past that.
On weekends, we would all get together and take trips to different parts of Costa Rica. Since I was there for quite a while, I got a good chance to see many exciting new places. Costa Rica is an amazingly diverse country and there is so much to see from volcanoes to beautiful beaches and everything in between. I tried surfing for the first time and was hooked from day one. It is hard to name highlights of the trips because they were all great in different aspects. However, I must say that my favourite place of all was Santa Teresa / Montezuma, which is why I went back twice. Getting to places was pretty easy. The bus connections are very good although their driving is sometimes crazy to say the least and from time to time you will need to stand or sit in the aisle for hours if there are no seats. Accommodation was always cheap so that I rarely spent more than 15 dollars a night.
The Costa Ricans are a special people. Never have I met such happy, friendly, welcoming and helpful people as the Ticos (and Ticas of course). They will always go out of their way to try and help you in any way they can. uVolunteer was very well connected and close to the local community which gave me a chance to meet many locals. This is only one of the many brilliant things about uVolunteer. I don't want to make this sound like an ad for them nor are they paying me to write this but I just have to say how happy I am that I chose to volunteer through them. I think my entire experience would have been fundamentally different (for the worse) had I gone through a large corporate organisation. The staff was amazing. Full stop.
All in all it was a truly remarkable experience. It has definitely changed me as a person as well as my views about the world and even life itself.
I made so many good friends and have so many happy memories from my time there that I will always cherish and look back to with a smile. Before venturing out to Costa Rica, I was warned that I would experience a culture shock. This was not the case. I didn't experience my culture shock until I returned back home.
My Trip Gallery