From the minute I got to the turtle camp, time literally flew by. Yes, there isn't much in the way of modern conveniences, but there's so much more to make up for that. At turtle camp, you find out just how little you need in order to have a really good time.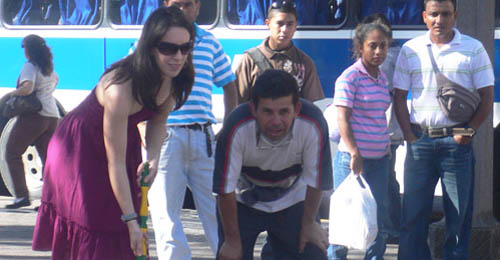 It's true, you'll probably get pretty sick of shoveling sand while you're there, but you'll never get sick of watching the turtle hatchelings making their way to the ocean. You might get frustrated with people waking you up at some ungodly hour of the night to start your hatchery-watching shift, but you'll never tire of the gorgeous sunrises.
You'll probably never want to eat rice and beans again after having it up to three times a day, but you'll always wish you could fall asleep listening to the waves crashing on the beach right outside camp.
If you go to turtle camp expecting to have an easy time of it and attempt to duck out of work at every opportunity; if you complain about having to wash dishes or only being allowed a one minute cold shower every day, you're not going to get anything out of the experience.
However, if you go with an open mind and try to get to know the people volunteering and the people running the camp, you'll have an incredible time. I loved every minute there, whether it was spent wading through a chest-deep river inhabited by crocodiles in order to get to camp, or playing endless games of Phase 10 during the night shifts, or scrambling over the rocks to visit the pristine Playa Barrigona, or kayaking through croc territory (only to find out afterwards that during croc nesting season, that is NOT a good idea), or enjoying campfire conversations with people from all over the world – it was brilliant and I'd recommend the experience to anyone.
My Trip Gallery