After graduating high school I had wanted to volunteer somewhere with animals. Time passed and things changed and volunteering was forgotten. Then I turned 50 years old and remembered my volunteering dream! I searched on the Internet and came upon uVolunteer. I pondered and debated should I try it at my age? Could I do it? Then finally I threw all my caution to the wind and signed up!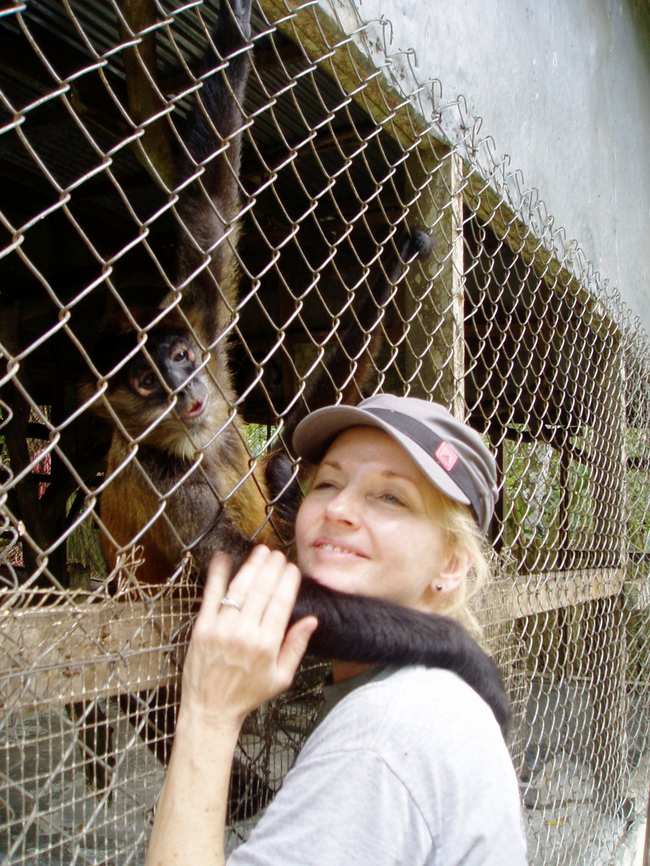 I arrived Costa Rica overwhelmed and somewhat nervous. What was I thinking travelling by myself in a country where English was not the spoken language?
Sure, I studied Spanish for eight months but was I ready? I met with the uVolunteer reps and was put at ease by them. I knew if I had concerns I could call anytime. After a tour of San Ramon and a 2 night stay in the dorm I was on my way to Animal Rescue center.
I did not know what to expect when I got there but my fears were put at ease yet again by my hostess, Patricia. A wonderful lady she was. Yes, there were language barriers but we managed quite well and by the end of my visit we could hold a conversation relatively well and I was even watching Spanish programs on TV and understanding them somewhat.
My days in the Animal Rescue center were a delight. I was thrilled to go there every day and look for the next exciting thing to happen. I took in as much sights and sounds as I could since I did not know when I would make it back again. Seeing the wild parrots fly overhead; standing next to a Tapir with my hand on his back; scratching the head of a jaguar and an ocelet; getting a hug from a monkey were just a few of the many things that made my experience so much more. The other volunteers I met were half my age but it made no difference at all. We were all there for the same experiences and for the love and well-being of animals. The workers and the owners in the AnimalRescue center were wonderful and I am richer for having met them and working in Animal Rescue center.
I have so many photos and even more memories of my time spent there.
Would I do this again despite the language barrier and cultural differences?? Yes, in a heartbeat!
My Trip Gallery