Plus, I wanted to volunteer at the Community Center and help out the people living there. Our first day there was great. Ligia, our coordinator, was the best. She was very friendly and welcoming. She told us a lot about the people, and the community itself.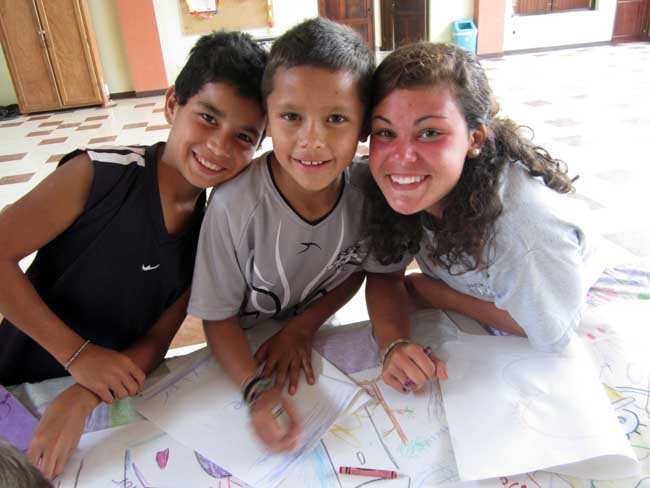 Our house was very cute and homey. The bedrooms were clean, and Dona Isabel was the greatest. She was a fabulous cook and was very kind. When we first arrived at the community center, it was a bit overwhelming. The poverty in some of the areas was very bad. However, all of the kids were extremely kind and fun. They were very patient with my awful Spanish, and they quickly became very close with me.
After volunteering, we would walk back to the house and often stop to get wonderful fresh fruit smoothies and some snack items. The dinners were always ready as soon as we got home, and they were always delicious.
Every day in the center was very fun and I loved every day of it. I hope that I can go on a trip like this again soon. It was a very eye opening experience, and I really enjoyed it.
After our service work, we did three days of some amazing touring things. The hot springs and the zip lining were great. I really loved being here in Costa Rica and I am going to miss everyone a lot. I highly recommend coming on this trip because it was a great experience.
My Trip Gallery