We had to start from scratch because the children had no English knowledge at all. Throughout my month in Costa Rica they learned the ABCs, numbers, colors, and were able to answer simple questions in English.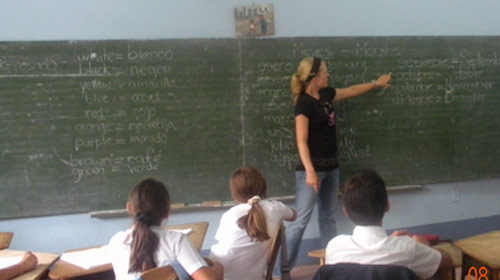 I will never forget the excitement and the smiles on their faces when we gave them a soccer ball. Coming from very materialistic would it was incredible to see how such a small object can make them so happy. Overall, I am glad and proud to have participated in the uVolunteer program. Not only did I meet some of nicest volunteers from around the globe but I was also able to dedicate my free time to help the Costa Rican community in San Ramon.
I am thrilled to be able to say I tried to make a difference!
My Trip Gallery