This experience has been so amazing it is hard to put into words. Coming here I expected to have a good experience but I never expected to learn and grow so much as a person. Out of all of the volunteer companies I looked at I am so glad Uvolunteer was my choice. From the beginning the staff (Alicia and Ligia) were beyond helpful in my application process and questions. Upon reaching the country they were all so welcoming and determined to make me feel at home.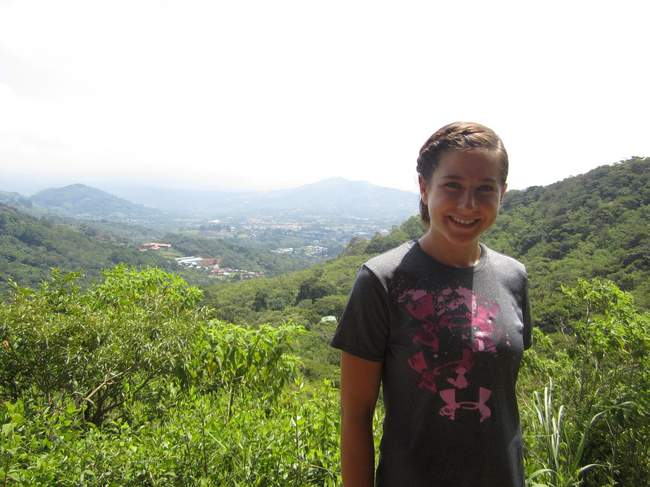 On Monday Ligia accompanied me to my project site at Madre Verde Reserve in Palmares. To get to the project there was a short and inexpensive bus ride. The station is a ten minute walk from the dorm and Ligia teaches you all of the ins and outs. Upon arrival I met the project director who was so welcoming and nice.
For the last three weeks I have been working at the reserve taking care of the butterfly garden. Being at Madre Verde it is so peaceful and calming. It is a perfect place to spend the last month of my summer.
Every breakfast and dinner is served from the kitchen of Dona Isabel. She is the sweetest woman and an amazing cook! I couldn't have asked for better authentic Costa Rican food.
On the weekends I have traveled to some amazing places with full planning support from Alicia and Ligia. They help you figure out where to go, how to get there, and even once you reach your destination they are so willing to help you smooth over any bumps. I have very little Spanish and have had no problems the month that I have been here.
I have fallen in love with this country and I am so sad the experience has come to an end. I wish I could stay here so much longer. I have met lifetime friends and had a truly amazing experience.
If you are reading this to decide wither to choose Uvolunteer I urge you to book your project with them! I don't think I could have found better people, a better project, or a better experience. Thank you Ligia, Alicia, Mario, and Dona Isabel for making these four weeks an experience I will never forget. Pura Vida!
Lauren Pudvah, United States
My Trip Gallery