When I arrived in San Jose I was really excited to finally be in Costa Rica, but also a bit nervous about meeting my host family for the week. I had travelled a fair amount before but never had I lived with a local family. I got my first taste of the friendly ways of the Ticos right at the airport with an abundance of airport staff offering to help me. Shortly after I was met by a staff member from the school and taken to my home stay for the week, while I studied at the Spanish school. This week really helped me feel more confident with my Spanish before starting my project. It was also a great intro to Tico culture and was a really neat experience to live with a local family.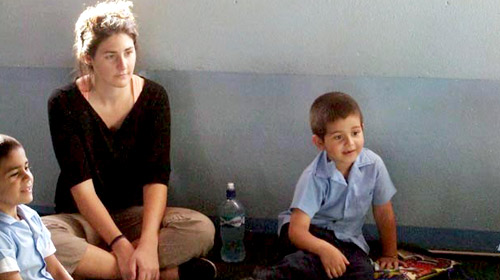 My arrival in San Ramon went very smoothly! The orientation was great and all the staff were so welcoming- I immediately felt at home in the dorm. The next 6 weeks flew by and were filled with lots of travelling, good food and best of all amazing people! That is one of the best parts of my Costa Rican experience, all the amazing people I was able to meet and make friends with. That was probably also my favourite part of dorm life, that and Dona Isabel!
It was great to be able to practice some Spanish with Dona at meals and she is so sweet and always looked out for everyone.
Having spent 6 weeks at Simon Bolivar I definitely got attached to some of the kids and the teachers I worked with as well. It was amazing to see how the school and teachers made so much out of so little; they really put a lot of themselves into their work and it showed by how much of a difference it made in the students' lives.
At the end of 7 weeks here I am sad to leave and have to say goodbye to so many new friends, but I am so happy to have had this experience and have met so many amazing people!
My Trip Gallery