I've always had a case of wanderlust, always wanting to travel the world. However, having a full-time job it is hard to find the time to leave the States. I've been looking to volunteer in another country for a while, but most programs require you to commit at least 3-4 weeks. Unfortunately, that is just not a possibility for me with my current position. When a college friend approached me about an opportunity to volunteer abroad with uVolunteer in Costa Rica, I couldn't believe my luck!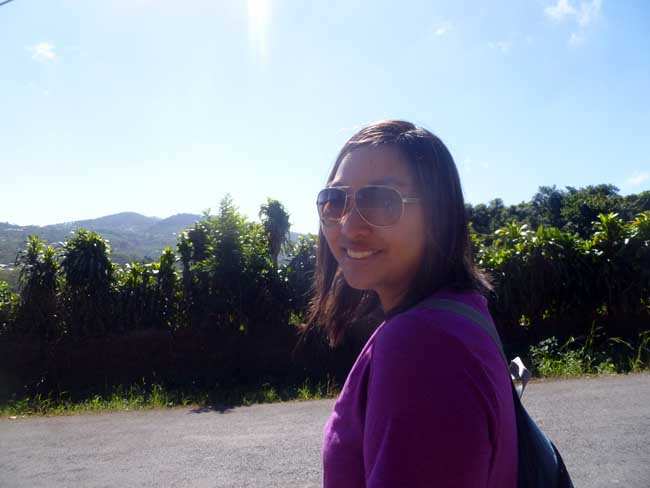 We chose to volunteer for a week in San Ramon, Costa Rica at a local Community Center. We arrived on a sunny Friday afternoon and were greeted by Ligia at the airport. We spent the first day getting to know the area and our accommodations at our house. It was amazing how quickly we felt at home! The best part of the dorm house is Dona Isabel. She is such a sweet lady and a fantastic cook! She would cook us traditional meals and frescos to drink. That was one of my favorite parts of the trip.
We spent the week volunteering at the Community Center with the children from the area. We had brought lots of things for the kids to do, which they really seemed to love! We made bracelets, magic wands, masks and puppets! The best part was seeing how much the kids loved to make things. They would be waiting for my friend and I at the classroom door in the morning, just to see what we would be doing that day. Being conversational in Spanish was definitely a plus; it definitely made it easier to communicate with the other volunteers and children. But, if all else fails, bring some bouncy balls and some hula hoops!
We did have some downtime, where my friend and I explored the local area by visiting volcanoes, a coffee plantation, white water rafting and the hot springs.
There was lots of things to do nearby to get in some real RandR (aka Rest and Relaxation) time. I had such an amazing experience and met the most amazing people. I would love to try and return in the future and would definitely recommend this program to anyone who is looking to volunteer abroad, even for just a week!
I wanted to say "Thank You" to Laura at the Center, who does a great job and really cares for the kids. Also, thank you to Ligia and Dona Isabel who helped make the experience a memorable one! PURA VIDA!
My Trip Gallery