Fio, the coordinator, went above and beyond to help me feel acclimated to living in San Ramon. Along with the other volunteers, she provided us with an orientation where we walked around the city of San Ramon. She even escorted me on my first day of school to La Escuela de Jardines. At Jardines, I worked with two teachers. On Mondays and Wednesdays, I worked with one teacher to assist in teaching English. On Tuesdays and Thursdays, I worked with another teacher in the areas of mathematics and reading. With both teachers, I taught grades one through six.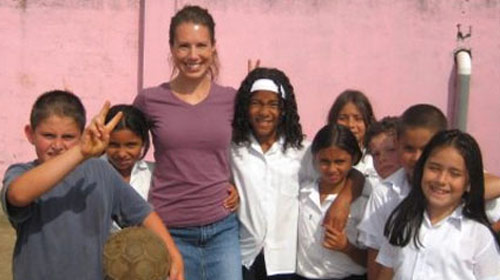 Since I have had nine years of teaching experience in the USA, the Jardines teachers and I collaborated to design and implement lessons.
I had many opportunities to practice my Spanish and teach them English in the process. During the time I was in San Ramon, I formed strong bonds with many of the students I worked with. On my very last day at school, the students surprised me with homemade cards, telling me how much they enjoyed our time together. Although this day was an emotional one for me, it helped me realize what an impact I had in the lives of these children. Living and teaching in San Ramon was an experience that I will remember for the rest of my life. Pura Vida!
My Trip Gallery