I would definitely recommend this program and wish i was staying for longer! It's been a fun, challenging and fulfilling way to spend time in another country and I feel like I got so much more out of it than if I'd had a regular beach holiday, because I felt like I was making a positive contribution to the place I was staying.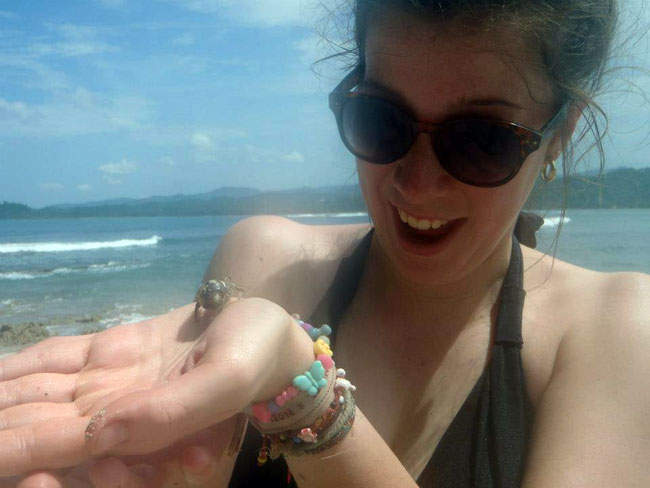 As I'm really interested in animals and nature, I loved being surrounded by wildlife the whole time, and the 'rustic' accommodation was great because it made me realize you don't need electricity to get through the day.
The lack of internet/reception was also strangely enjoyable, because I think it made us get to know each other rather than worrying about keeping in contact with people from home.
Getting to know the volunteers was one of my favorite parts of the trip, especially as there were so many different nationalities. It was so interesting comparing our different ways of life. Working and living together means you all bond really quickly, so it's a really good way to make friends.
The physical work was a challenge as I normally do no exercise whatsoever, but I was surprised by how much I enjoyed it. You feel like you've earned your relaxation time afterwards so you appreciate it a lot more. Another massive bonus was the beautiful setting' the lack of other tourists meant you felt really secluded and relaxed.
Surfing was also so much fun to try. I'd never been before but I had one lesson and then went a few times on my own, and it was hilarious.
To conclude, it was a really great trip and I'd do it all again. Releasing the turtles was such a unique experience and made it completely worth it!
My Trip Gallery