From the flight to SJO (San Jose Airport), everything worked out very smoothly. Nohelia, another coordinator from uVolunteer, was there on time and ready to pick me up. We were able to meet with all of the volunteers in the bus that picked us up, and drove around 45 minutes to get to San Ramon. The house we stayed in was beautiful and safe. The town was also beautiful and very easy to navigate. There were a million landmarks that someone could remember in case they had lost their way. On top of that, the people of San Ramon were very intelligible with the directions and things of that sort. I was with 5 other volunteers and we quickly became friends.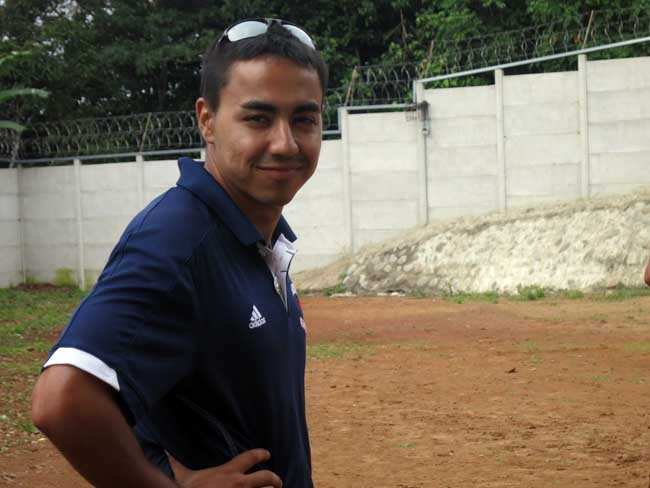 The best part of San Ramon, in my opinion, was that it was a "real" town in Costa Rica. It wasn't a tourist place; it was a place to see how Costa Ricans actually live on a daily basis. For that reason, nothing was "Americanized".
My placement was in a central community center, where I was instructed to teach students physical education. It worked out very well.
The students behaved themselves on a daily basis, and there were always people to help me in case I had a question. The volunteers also helped out with an English class for adults at the end of the day, which took place in the dorm we slept in (All of the Costa Ricans from San Ramon call it "La Casa de los Gringos"). It was very rewarding to see others learning English so quickly.
Our schedule only had us working 4 days a week, excluding Friday. This gave us ample time to explore Costa Rica. Throughout the weekend, the volunteers and I would go to all parts
of Costa Rica on "mini vacations". We were able to sleep in Hostels and everything was safe as long as you stayed together and used your street smarts.
I was able to speak Spanish, so that helped out a lot. If you are considering coming to Costa Rica I highly suggest at least a basic knowledge and understanding of Spanish before coming.
You will learn so much Spanish in the month that you stay in Costa Rica. The locals are happy when you at least try, even though usually we made a lot of mistakes. On the site, it says a specific level of Spanish you should have before doing a specific mission. I highly suggest following this guideline as you will gain more from the mission with that specific level of Spanish.
All in all, my time in Costa Rica was perfect. There were no Cons that I could describe which brought down the trip.
The prices were reasonable for the whole accommodation; my volunteers I stayed with were some of the nicest people that you could ask for. I made more friends in Costa Rica in one month than I could make in 1 year back in the United States. The coordinators, Ligia, Nohelia, and our house maid Donna Isabel were some of the most knowledgeable, caring and loving people you could ask for.
My Trip Gallery
I could not have asked for a better trip.
Thanks for everything,
Eric Orlando