When searching for our trip organization, we had many choices. We chose uVolunteer due to its seemingly higher level of authenticity, which we found to be true. As soon as we arrived, we began speaking Spanish. Ligia our coordinator met us at the airport and took us to the home. Dona Isabel looked us wonderful meals. The house was cute and cozy.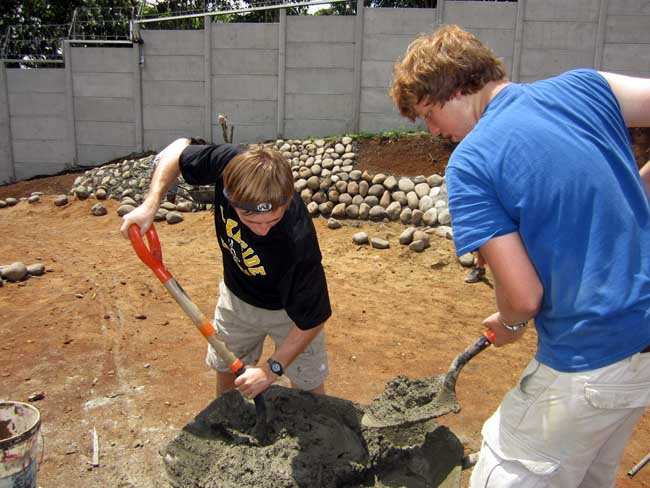 We headed to the Community Center ,the suburb of San Ramon and began our service, which included lots of hard work.
We built an entire concrete retaining wall, played with the loving children and generally helped out around the community center.
Despite the occasional difficulty the service was extremely fun and rewarding. Our Spanish improved tremendously. We made many new friends. After, we were treated to a lovely tourist trip to Volcan Arenal and Monteverde.
My Trip Gallery