It all started with a class. I took AP Human Geography as a junior in High School and what I learned about the world totally transfixed me. I was eager to go out and experience it and live everything that we always pondered in class. I stumbled across uVolunteer, read the program, and was immediately interested in what they had to offer.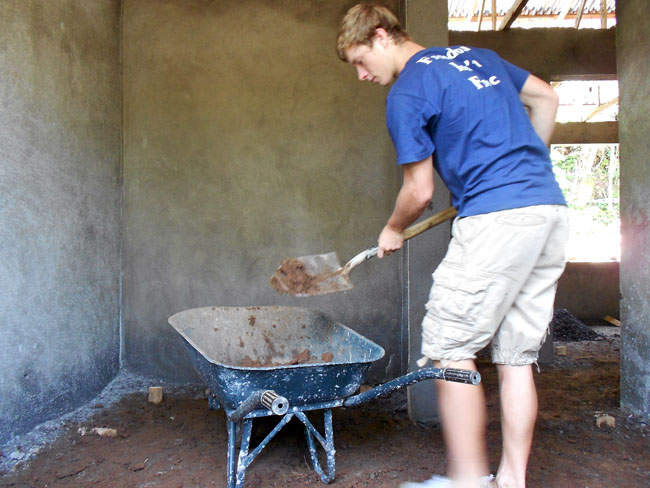 I researched it a little bit more and emailed the coordinator to receive more information about this awesome program. Everyone I worked with was kind, friendly, and willing to deal with me and my busy schedule. I booked the program for Kenya program, but unfortunately, my visa came late and things didn't work out, so instead, I donated to the Kenya foundation and booked my uVolunteer opportunity in Costa Rica.
In Costa Rica, I was met by a uVolunteer coordinator right at the airport. I never had to wait for any inconvenience at all.
What I really love about the uVolunteer program is that gives volunteers to network with people from around the world, build friendships and bonds, and volunteer at the same time. I was fortunate to meet people from England, Massachusetts, Texas, California, and Costa Rica.
All the people are great and we still keep in touch all the time through email and Facebook. They are life-long friendships. I, specifically, had the opportunity to enjoy diversity in my volunteer experience here in Costa Rica which I was so grateful for because it allowed me an advantage to work with more volunteers and more people within the community on various projects. I volunteered at the Community, teaching English, writing, and reading, playing organized games of soccer, basketball and baseball, and working with kids of all ages.
The children are so great, despite their living environments at home, they were tolerable toward the volunteers and they were polite and appreciative to all of the volunteers as well.I was also given the opportunity to work in construction and aided in the development of a house for a woman and her daughter, mixing, pouring, and leveling cement and working with the local constructors was amazing.
Lastly, I was given the opportunity at night to teach English at the University, which was an immense pleasure because the people and the environment are so great and they are there and willing to learn every lesson that is shared with them.
I enjoyed my experience overall with uVolunteer and I am already making plans to schedule another trip through them in another part of the world. I am grateful that I had all the opportunity that I did have and I look forward to coming back. Thanks uVolunteer, for all the amenities, the love, the patience, and the hospitality; you made it a pleasure and I am forever grateful.
My Trip Gallery