Before arriving in Costa Rica I was very nervous and even though I was given a great amount of helpful information I couldn't help but be a little bit apprehensive.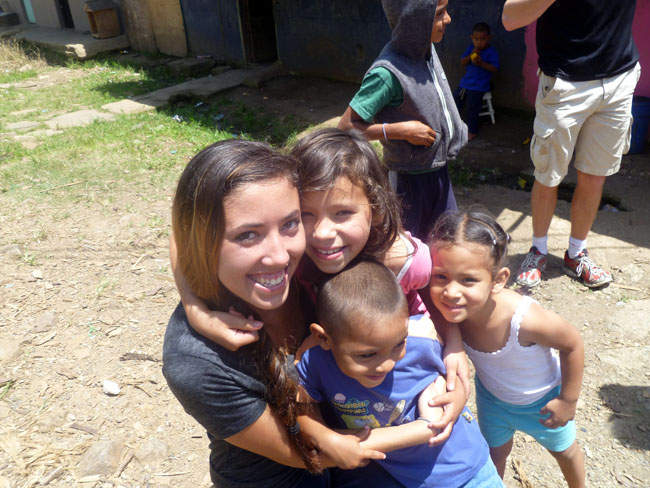 Once I arrived it became clear that I was definitely not alone and help would be there for me all along whenever I needed it. The first weekend I became very familiar with the town and Costa Ricans themselves and their 'Pura Vida' lifestyle.
I was lucky enough to go zip lining the second day I arrived and it was an experience I know I will never forget! I was very excited to start working and going to Bajo Tijares the first day was a bit of a culture shock for me and it really impacted me because I was never familiar with people living like that.
The children were so loving and kind I could tell that they really enjoyed me being there. Over the course of the first week, it was tough to connect with a few of the kids.
Some never even connected with me at all, but the ones that did really opened up and were so happy and bright despite their situations.
Some of them reminded me of my own younger cousins and I know I will never forget about them. I'm so thankful that uVolunteer gave me the opportunity to immerse myself in the Costa Rican culture and be able to meet some amazing kids.
I hope that I made a positive impact on them because they definitely had a positive impact on me.
My Trip Gallery