I took part in construction During my time in San Ramon, I worked on two different projects, both at different stages which were very interesting.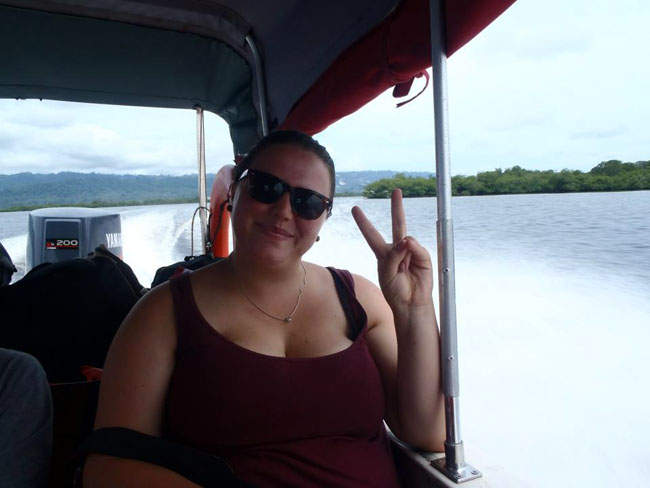 The first project was nearing completion so we helped out for a week, pouring the floors for the house, mixing the concrete by hand and then sanding down the walls awaiting final render.
It was interesting to see how they carry out the building with very few tools and how they make do and fix up new contraptions as they go along.
The second house we came to right from the beginning so arrived in lots and lots and lots of digging, good ab, and arm workout but very tiring. We were always played with mangos and Manzana de agua all the time so it was all good!
The opportunity to learn Spanish on this site was also good as everyone had to talk to know what to do, epic games of shreds and speaking in pigeon Spanish, learning new words was a regular occurrence.
It was great to see the walls progress slowly up on this site, from foundations and breeze blocks climb up…
I finished on site at the point where the walls were reaching eye level ( I think it gets a little more difficult to place fill and tie to blocks after this point).
Saying goodbye to the guys on site was sad but it's nice to leave knowing that you're always welcome to come back.
Travelling over the weekends to different places in Costa Rica was awesome, I managed to cram a lot into four weekends, visiting Puerto Viejo for the hippy party, scuba and beautiful beaches, Montezuma to do some snorkelling and jet skiing, Panama city over a slightly longer weekend to get some epic culture and copious amounts of ceviche.
La Fortuna to see the Arenal volcano and relax in the hot springs finally at the end I'm now visiting a few more places, Nicaragua for some colonial architecture and bright colours plus obviously the abundant volcanos and Playa del Coco for some scuba – hopefully with turtles!
I enjoyed the program immensely I think five weeks was enough for me I learnt a huge amount and taking part with my friends was difficult at times but we will go home with lots of shared stories plus we made lots of new great friends along the way.
My Trip Gallery