However, many of these natural resources are threatened by deforestation, over farming and poaching. Without the help of national parks and reserves who protect the country's endangered flora and fauna, these beautiful natural attractions may not have a chance at survival.
As a volunteer at a national park or reserve in Ghana, you can help protect the country's biodiversity and help save the environment. Here are five reasons to consider this volunteer opportunity: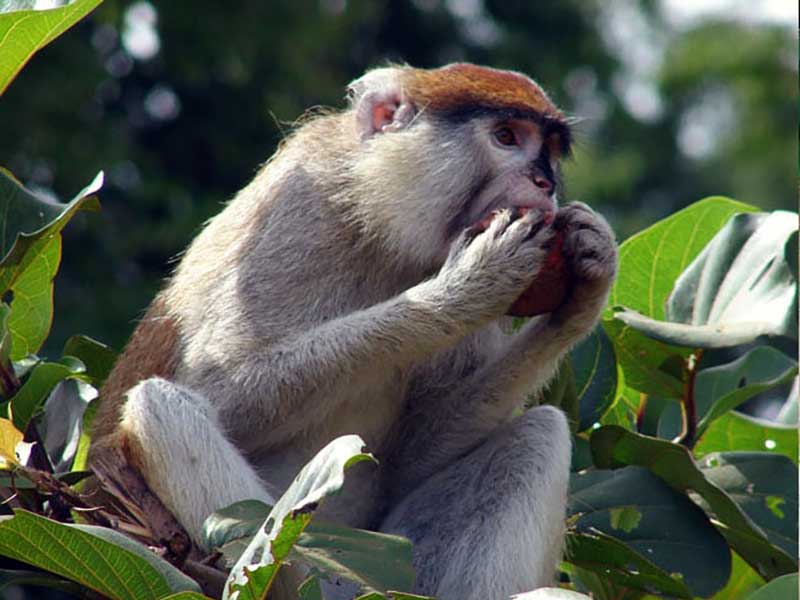 1. Make a positive impact on the environment.
You'll be based in a national park in Ghana that is dedicated to protecting the country's wildlife and plant species. Volunteers assist with daily administrative duties, lead tours for park visitors, and help out with conservation research and documentation. You'll also provide hands-on help clearing trails, renovating facilities and even joining park rangers on poaching patrols.
The rewarding part of this project is knowing your small contribution will go a long way to keep our planet safe. If you're passionate about environmental conservation, then this is a great way to make a difference.
"The work we did was important to the park and it would last long after we had left, so we were more than happy to be doing it."
- Tate Besoulgloff, former volunteer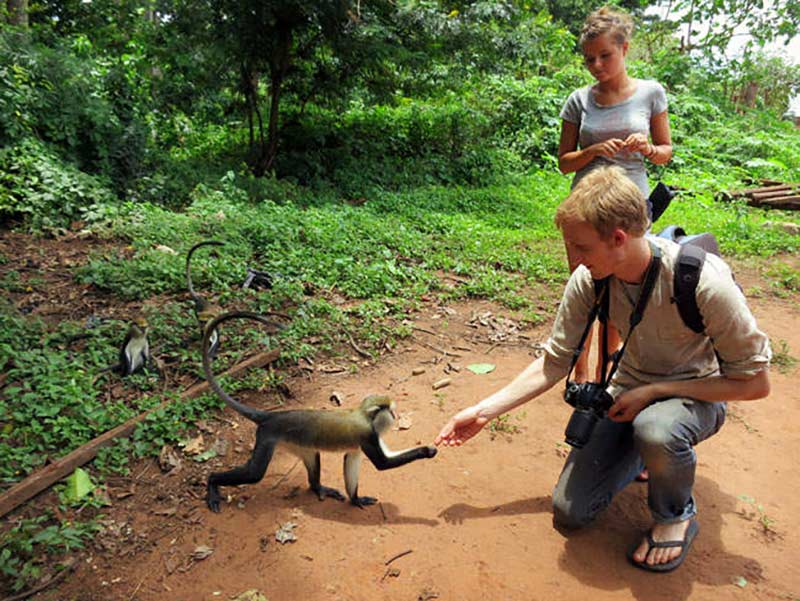 2. See nature and wildlife up close.
Imagine encountering a herd of elephants on your walk to work each day or having a group of cheeky baboons come right up to you. That's what it's like when you live and volunteer at one of Ghana's national parks and reserves. When you volunteer with us, you can choose from three great parks:
Mole National Park, which is home to more than 90 species of mammals and 300+ kinds of birds
Kakum National Park, which covers 375 square kilometers of tropical rainforest and has Ghana's famous canopy walkway
Shai Hills Resource Reserve, a smaller park near Accra where visitors can view animals like antelope, baboons, ostriches, and zebras.
As a volunteer, you'll have tons of time to enjoy the park at your own pace. You can do the canopy walk in Kakum multiple times or go on safaris every weekend at Mole.
"One of my more memorable work days was when I was working on the computer in my office when a Patas Monkey walked right in and sat down. That is not an experience you can have in the US!"
- Michael Kurthenbach, former volunteer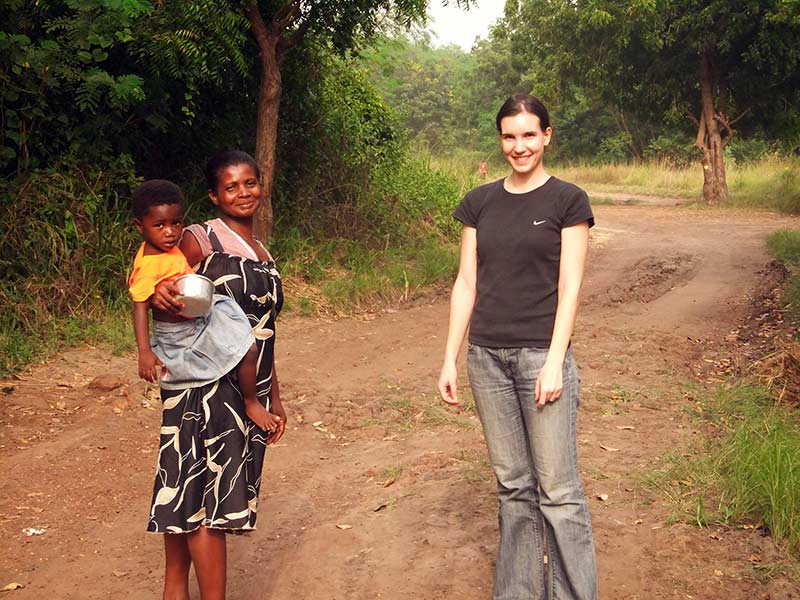 3. Make authentic connections with locals.
Unlike our other projects in Ghana, you won't live in the dorms. Instead, you'll stay with a lovely family that lives in or near the park. This is a perfect opportunity to learn about and experience local life, sample authentic Ghanaian cuisine, and see what makes this country unique. While the living conditions aren't fancy, you'll be very comfortable, and the families are very accommodating to volunteers who come to help their country.
Your host family will prepare delicious meals for you daily and may even let you try your hand at making traditional dishes like fufu. You'll also get to know others by joining your coworkers and other locals from the neighborhood for lunch or a drink after work.
"Getting the chance to live with a group of regular Ghanaians was an incredible experience. It was very basic – no running water, lots of black outs, but living there really let me feel like part of a family."
- Jim Irvine, former volunteer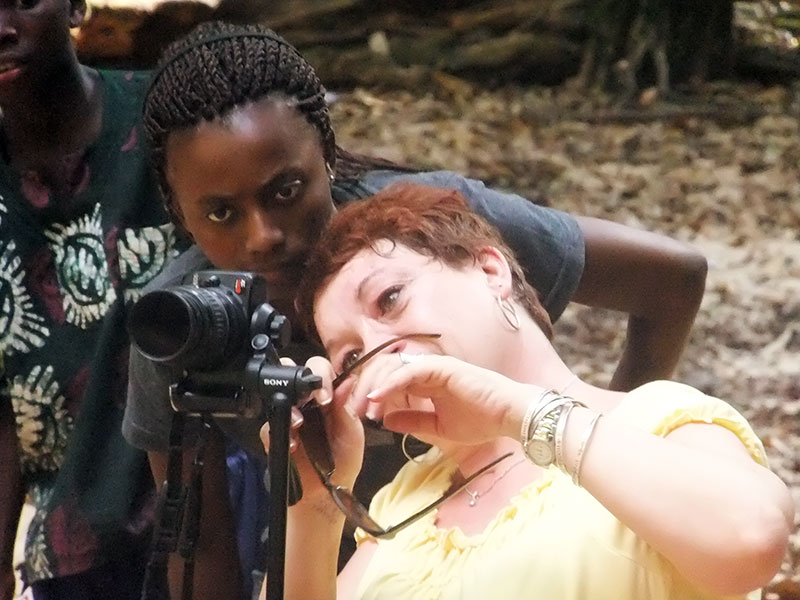 4. Put your talents to good use.
While you will have specific duties like entering data, assisting park visitors and doing odd jobs around the park, much of the work is self-guided. Some days at the park will be busy, while others may not be. Feel free to suggest jobs and new ways of doing things that you think would be helpful. Remember that you are most likely much more familiar with computers and technology than those who work at the park. As such, they appreciate your help and suggestions.
Volunteers who are willing to share ideas, get creative and be flexible tend to enjoy this project more.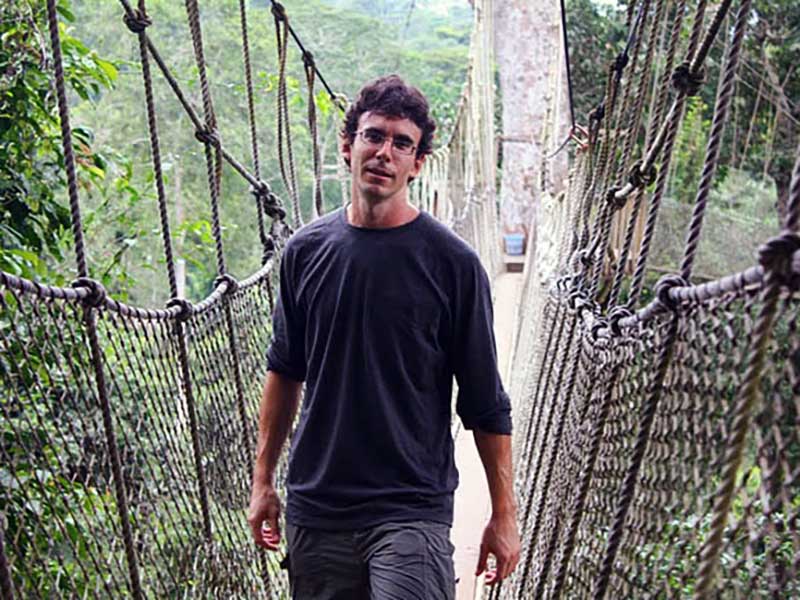 5. Explore Ghana during your free time.
National parks and reserves volunteers typically work five days a week, from 8am to 3pm. This gives you plenty of down time in the afternoons to explore the local community, do errands or just relax. You'll also have the weekend to check out other parts of Ghana, if you'd like.
From Kakum, you can visit the historic city of Cape Coast and learn about its history as a former slave trade post. Or if you're based at Mole National Park in Ghana's Northern Region, you can visit the Larabanga Mosque an hour away. And if you're at Shai Hills, you'll be close to Accra, where you can take in the bustling markets, restaurants and traditional African art.  
Learn more
Watch below to hear former volunteer Megan describing what it's like to be a national parks volunteer in Ghana:
[video width="720" height="480" flv="https://www.uvolunteer.net/wp-content/uploads/Ghana-Megan-National-Parks.flv"][/video]
If you're interested in nature, wildlife and caring for the environment, you should consider volunteering at a national park or reserve in Ghana. Download our Ghana brochure to find out more about the project and how to get started.