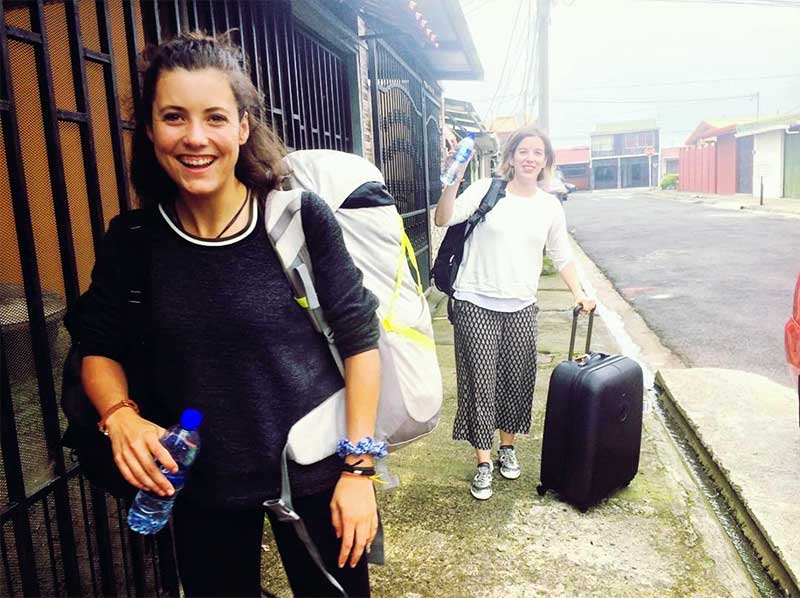 The most important thing when it comes to packing for your volunteering abroad trip is not to overdo it. You might be tempted to pack everything you own in order to cover any situation, but don't. As a general rule, you should take only what you can fit on your back. In fact, lay out all the clothes you plan to pack, then remove about half because you just won't need it.
We've already put together a list of what to pack for a volunteer abroad trip, but keep reading to find out what you shouldn't take with you.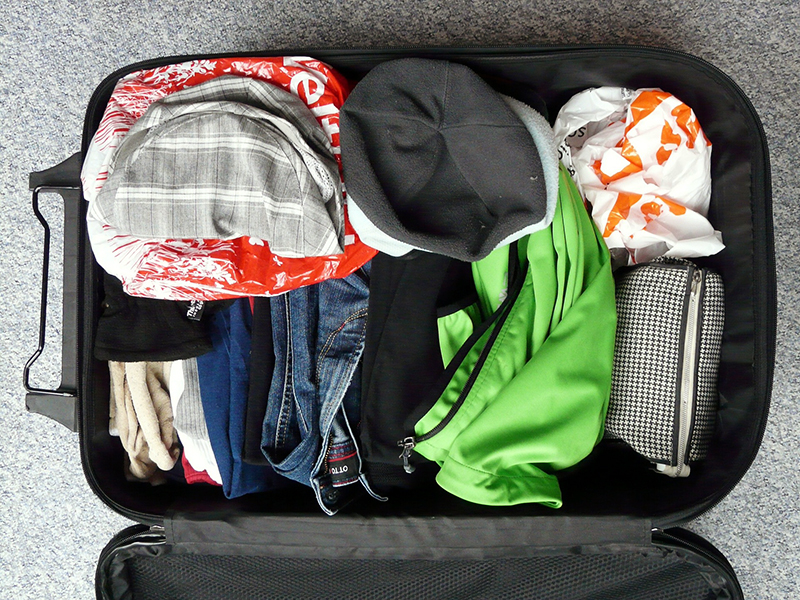 1. A Suitcase
A backpack is pretty much always your best bet when volunteering abroad. Having your belongings strapped to your back leaves your hands free for a smaller personal item and allows you to be more flexible than if you were lugging around a huge suitcase. Plus, you'll be so glad you don't have to push and pull a suitcase up and down stairs or onto public buses, tuk-tuks and tro-tros on your way to your project.
Choose a lightweight backpack that sits comfortably on your shoulders and can be strapped to your hips for extra security.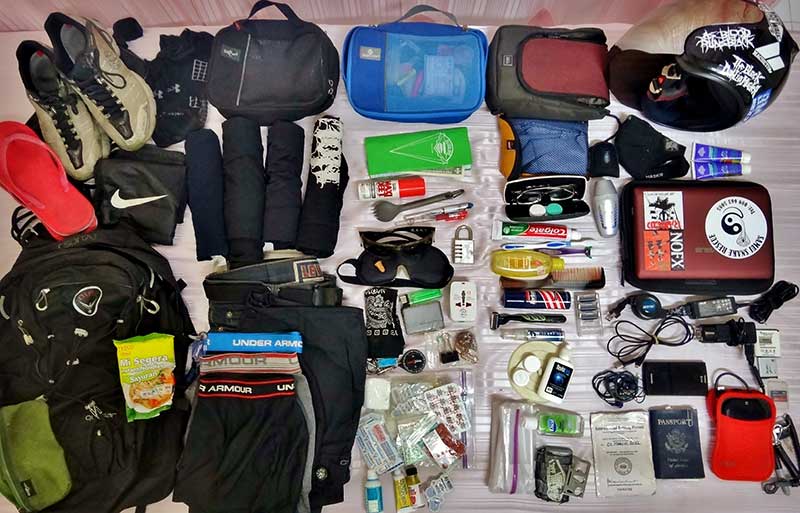 2. Extra Toiletries
People tend to forget this, but items like shampoo, conditioner, and shower gel can be easily found in foreign countries, and often for much cheaper than you'd find them at home. Skip the big toiletries bag and pack only the bare minimum. Not only will you save space in your bag, but you won't need to fit all your potions and products into 100 ml TSA-approved containers.
The same goes for makeup and other beauty products. Try to simplify as much as possible to save space (and time getting ready every day!) You'll want to spend more time really focusing on your volunteer work and exploring your new country than on getting dolled up.
The only thing to pack ahead of time is sunscreen, as that can be more expensive in places like Costa Rica and Ghana.
3. Lots of Gadgets
We get it. It's hard to leave your favorite devices behind, but you really don't need your phone, tablet, camera AND your laptop when you're abroad. First of all, bigger cameras and laptops are heavy to tote around and take up more room than necessary. Second, expensive electronics risk getting stolen or damaged when you're trekking all over the place.
Third, volunteering abroad is about stepping out of your comfort zone and soaking up the experience — but it's difficult to do that with so many distractions.
Feel free to take a cell phone so you can stay in touch with friends and family back home or snap photos during your trip. But don't forget to look up once in a while to take in what's going on around you. Why pay hundreds of dollars just to be glued to your phone in another country, or worse to experience everything from behind a lens?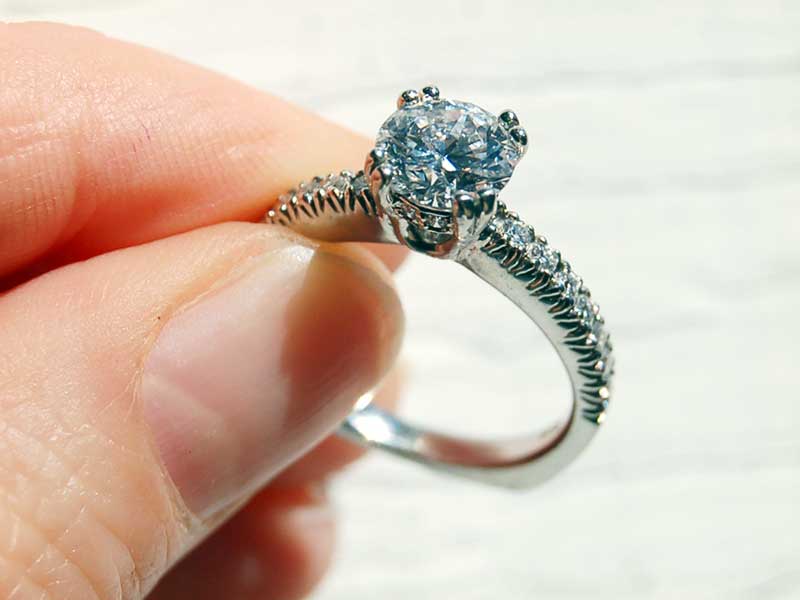 4. Valuable Items
Similarly, you'll want to leave expensive jewelry and accessories at home. Flashy rings, earrings, watches, and sunglasses can attract unwanted attention and make you a target for thieves, wherever you're traveling. Instead, skip jewelry altogether or wear basic items for the duration of your trip. You'll also want to leave room in your bag for any new items that you might pick up while you're traveling.
5. Revealing Clothing
Some countries are more strict than others, but many places value modest clothing, especially for women. When you volunteer in Ghana, you'll want to go for clothes that cover your arms and knees. Otherwise, you may find yourself getting catcalled or attracting extra attention. The same thing applies if you'd like to visit temples while you volunteer in Thailand.
Either way, overly revealing clothing isn't appropriate when volunteering, particularly in schools and other community institutions. As a representative of the volunteer program, you should always act and dress professionally.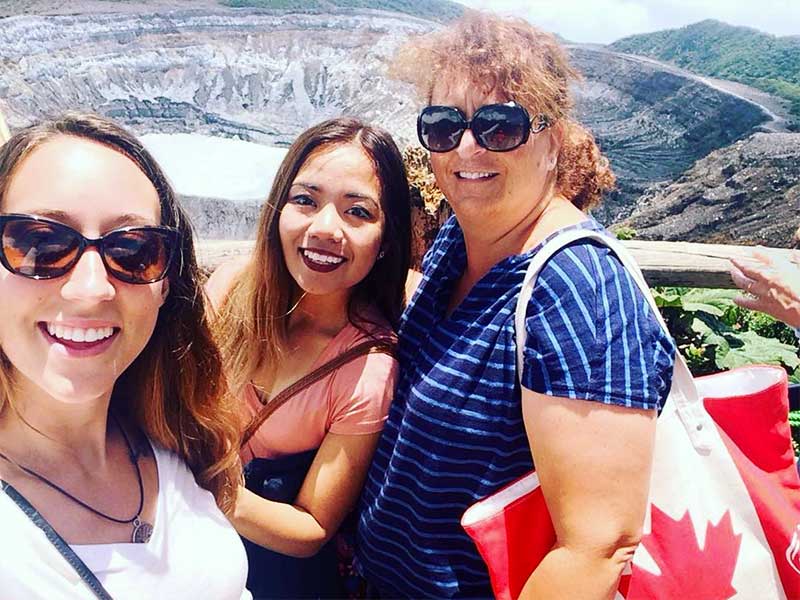 6. Preconceived Notions
Most importantly, you want to leave any expectations and opinions at home. Even if you've never volunteered or traveled to the destination before, you probably have a lot of ideas about what things will be like or how exactly your trip will go. But there's no way to know ahead of time what you'll encounter. Schedules change, things go wrong, and the things you weren't looking forward to might actually surprise you!
Be open to change and be willing to try new experiences, even if they aren't exactly what you imagined. Otherwise, you might not be able to fully appreciate many of the things and people you come across.
We know it can be overwhelming to leave home and travel to a completely new country and the temptation is to over prepare. But once you're immersed in your volunteer project, you won't even miss the things you left behind.
Download our free program brochure for more information about volunteering abroad.