First, before you pack a single thing, remember that every trip is different. What and how many items you should take depends on where you're going and for how long. So you'll have to do a bit of research and speak to your volunteer provider about what to expect.
But ultimately, less is more. 
Many of us overpack because we want to make sure every situation is covered, but there's really no need to pack everything you own. In fact, you'd be surprised by how little you actually need. 
Use the guide below as a starting point, but make sure to customize it for your specific needs.
[caption id="attachment_54063" align="alignnone" width="800"]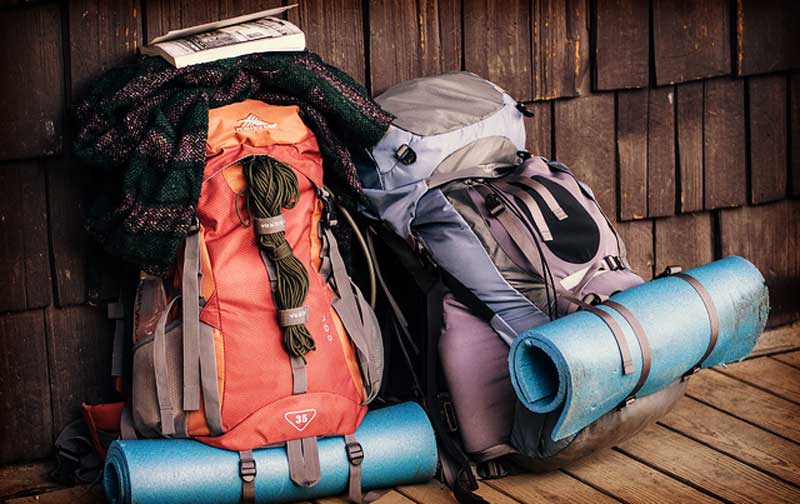 Photo:
stillwellmike
via Flickr[/caption]
Luggage
The main thing you want to think about when choosing your luggage is comfort. Your best bet is a backpack that you can walk around with easily, instead of a suitcase that may be difficult to maneuver over rugged roads in a rural area. Even if you are traveling for 12 weeks, you won't need more than what you can comfortably fit into these items. 
The essentials:
1 large backpack for the majority of your items
1 day pack for weekend trips or traveling to your work site
Optional: 1 small bag/ purse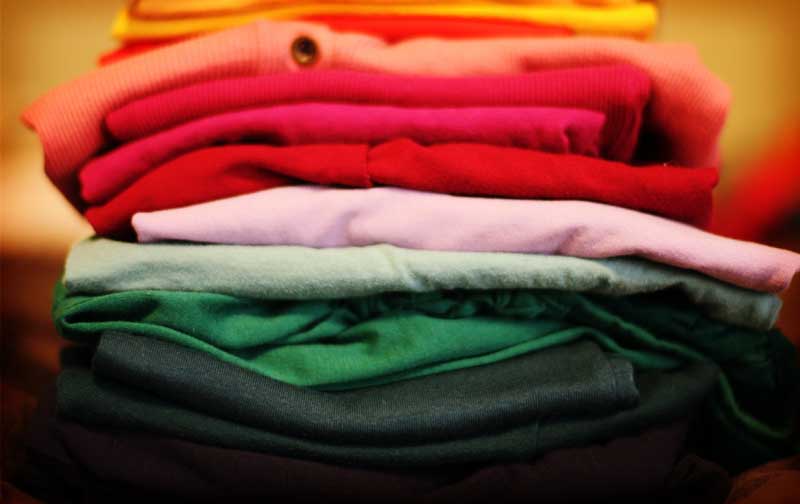 Clothing
There are two factors to consider when thinking about what clothing to pack: your destination and the time of year you are traveling. The last thing you want to do is show up to Thailand in the middle of their hot season (March - June) with a bunch of heavy T-shirts and jeans. Start by checking the local weather or doing a quick Google search to see what the next few weeks will be like. 
The essentials:
1 light waterproof jacket for rainy/ chilly days
10 T-shirts
3 pairs of pants
10 pairs of underwear
7 pairs of socks
2 pairs of pajamas
1 scarf for covering up on the plane or for chilly nights
1 dressier outfit if you plan to go out
1 pair of flip flops
1 pair of sneakers/ comfortable walking shoes
1 pair of inexpensive sunglasses and hat
Optional: 1 swimsuit, if you'll be near a beach
Tip: Consider what's culturally appropriate when choosing your clothes. It's always a good idea to pack modest clothing that covers your shoulders and knees. 
[caption id="attachment_54067" align="alignnone" width="800"]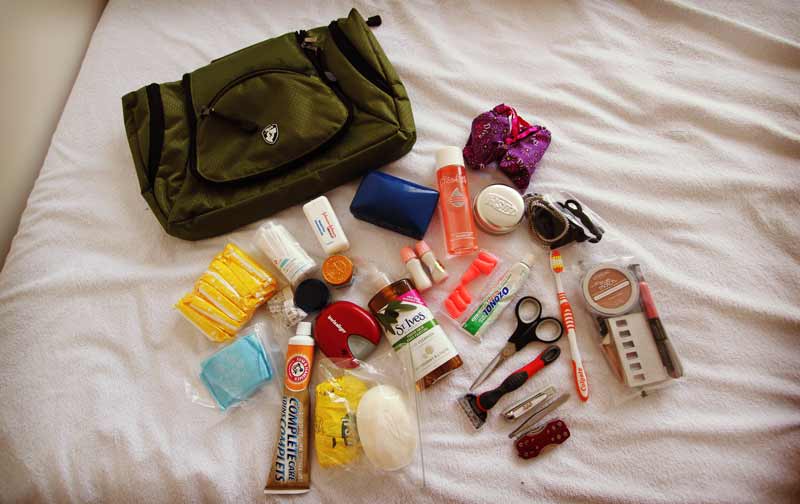 Photo:
Patty Ho
via Flickr[/caption]
Toiletries
Pack a few travel-sized items in a transparent bag in your carry-on luggage, but don't go overboard. You can buy most personal care products after you arrive. People in other countries use these things too!
The essentials:
Medical kit with any prescribed medications, pain reliever, allergy medicine, etc. 
Travel-size shampoo and conditioner 
Toothbrush/ toothpaste
Soap
Deodorant
Hairbrush/ comb
Razors
Glasses/ Contact lens and solution (enough for your entire stay)
Wet wipes
Sunscreen
Insect repellant
Lip balm
Feminine products
Washcloth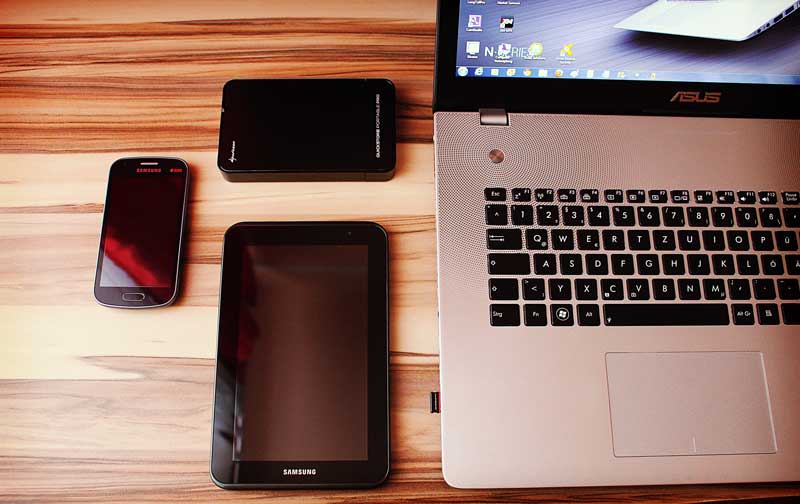 Electronic items
You might be tempted to pack all your favorite gear, but leave the expensive items at home. Most of the time you'll be working or exploring, so you won't need much in the way of screens.
The essentials:
Tip: Leave things like blowdryers and flat irons at home. American products in particular use a lot of voltage and can fry connectors and outlets, or worse, start a fire! 
[caption id="attachment_54071" align="alignnone" width="800"]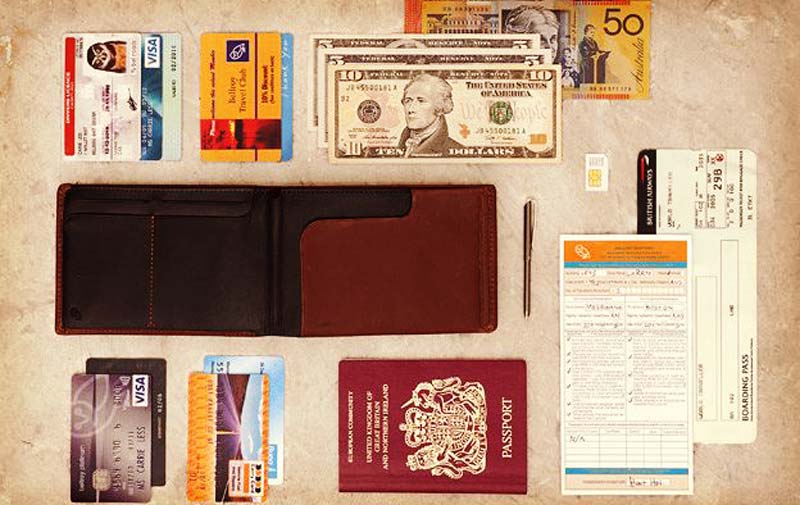 Photo: Kuhlman via Flickr (CC BY-SA 2.0)[/caption]
Important Documents
Keep these items in one place in your carry-on luggage for easy access. Make a digital copy of any important documents like your passport and boarding pass and store them on your phone or tablet where you can access them without internet access. You can also photocopy all of the documents onto 1 double-sided A4 sheet of paper. 
The essentials:
Passport
Visa, if applicable
Boarding pass(es)
Cash (Bring $100 US in twenty, ten and five notes. You can change to local currency once you arrive.)
Credit and debit cards (Notify your bank and credit card companies in advance that you'll be traveling so they don't suspend your account!)
Travel insurance documents
Contact information for people you will meet on arrival, etc.
Other/ Extras
Reusable water bottle
Laundry detergent
Flashlight with batteries
Wallet
Compact quick-drying towels
That's it! Now that you're a pro at packing, you're one step closer to your volunteering adventure.
If you haven't planned your trip yet, download our program brochure for more information on volunteering abroad.