Here are some of the best spots, to help you decide where to get those perfect pictures.
Beaches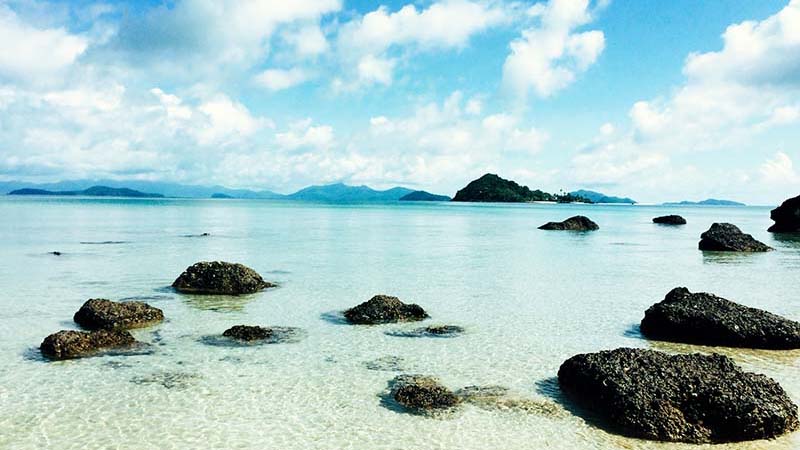 Railay has a distinctly island-vibe. It has a stunning coastline, mangroves and everybody there is so laid back that it's hard to believe the place can function at all. Considering all this, you could definitely be forgiven for thinking that this slice of paradise is an island, but actually, it's a peninsula. Only accessible by boat due to dense, untamed jungle between it and the 'mainland', the whole place operates on a different wavelength. The narrow piece of land has great beaches on either side, but the incredible Railay beach is the one that really impresses. Sheer limestone cliffs back the beach, providing the world-class climbing that first brought tourists here decades ago. When you see it for yourself, you'll understand why the beach has been used in several Hollywood films.
Koh Phai (Bamboo Island) is so picturesque that it hurts. Located close to the Phi Phi islands, which are unfortunately completely overrun with tourists now, and offers a welcome escape from the hoards. It is a tiny island, and there is nothing to do here except chill out, but if that's what you're looking for then it's perfect. There is a small bar and no accommodation, but you can rent a tent to sleep on the beach. Sunset views and a night under the stars on a tropical island paradise definitely will make for some good photos.
Koh Kradan is another perfect spot to relax in relative peace, compared to many of the nearby islands. The island itself is situated close to the much busier Koh Lanta, and part of it is still a nature reserve, so untouched by tourism. Main beach here has a reef for snorkelling, and great views of the other islands dotting the horizon.
Inland
Khao Sok national park is a large nature reserve in southern Thailand. Some of the best scenery in the country can be found here, and the national park status means that the entire area remains undeveloped. Vast lakes, towering limestone mountains, dense jungle and bountiful wildlife cover an area of over 700km2. Guided treks can be booked to explore the wilderness on foot and by kayak. Any visit to this amazing part of Thailand is sure to result in some magnificent shots.
[caption id="attachment_60047" align="alignnone" width="800"]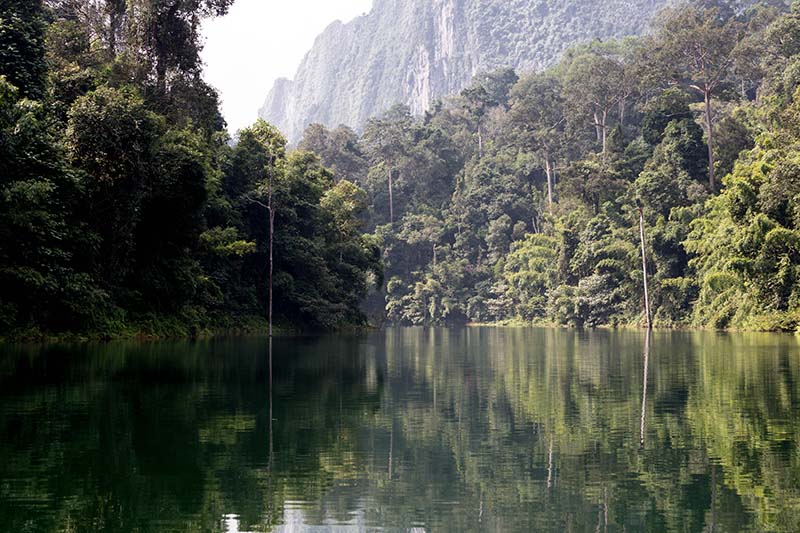 By Stefan Magdalinski
[/caption]
The Mekong river is one of the great waterways of the world. It traverses several countries, beginning in China and winding through Myanmar, Laos, Thailand, Cambodia and Vietnam. A great way to see the river and get the best possible pictures is to catch a river cruise. These trips depart from all along the Mekong, but a good place to get them is Chiang Rai in northern Thailand, close to Chiang Mai.
Hill tribes can be visited throughout the northern areas of Thailand, especially around the border to Myanmar. These small ethnic communities are reachable via jungle treks that can take you through the wild jungle and lush rice paddies. Meeting the tribes can be an eye-opening experience, and if you choose your trek provider carefully, you will have an opportunity to make a real contribution to the wellbeing of these very poor tribes. The treks are full of perfect moments to photograph, from start to finish.
Cities
Festivals - The Thais know how to party. Check out one of the many festivals celebrated throughout the year for exhilarating snaps. The famous water festival, or Songkran, see Thais and foreigners alike take part in a country-wide water fight in celebration of Thai new year on 13th April. Expect drive-by soakings from strangers as you walk down the street, and be prepared to get involved. It's advisable to invest in a waterproof camera case before you go!
[caption id="attachment_60040" align="alignnone" width="800"]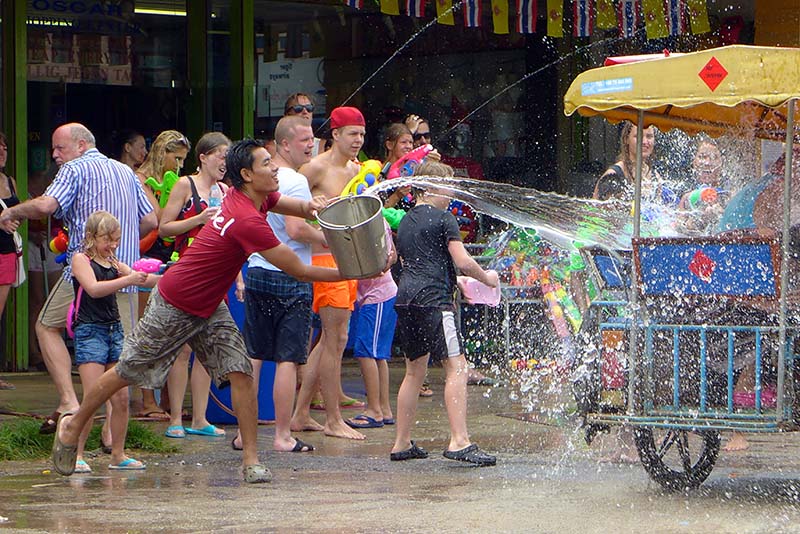 By Madeleine Deaton
[/caption]
Markets - Take a walk through one of the numerous markets for an experience, unlike anything you'd find at home. See fruits and vegetables that you never knew existed and be prepared to haggle if anything takes your fancy. The colourful and exotic produce on offer is breathtaking, and the markets as a whole can be an assault on the senses. It's definitely a good thing that the noxious smell of durian fruit can't penetrate your camera lens.
Chiang Mai, the northern capital of Thailand is a lot less hectic than Bangkok. It has fewer people and is generally more relaxed, but there is still a lot of stuff to see, do and photograph. One of the most alluring things about the city is a number of temples here. All over the city, you will find glorious and extravagant temples, almost all of which are open to the public for free. They are regularly adorned with shimmering gold and strikingly contrast with the mostly grey concrete architecture making up the rest of Chiang Mai. You are guaranteed some impressive shots. Just make sure you wear appropriate clothing when entering the temples.
Conclusion
Thailand has so much to offer in the way of beauty, and whether you're relaxing at the coast, hiking through the jungle or navigating busy city streets, you will not struggle to get some amazing Instagram material.
Also read: 1o things to expect when you volunteer in Thailand
If you like the sound of this amazing country and want to see it for yourself, check out our volunteering trips to Thailand