The people are some of the friendliest imaginable, making it thoroughly rewarding to interact with them. But don't think that's all the country has going for it. There are some beautiful areas of countryside, the animal and plant life is abundant, and the bustling cities are filled with exciting things to see and do.
Here are some of the things we love most about Ghana, that in our opinion, make it one of the best places in the world that you've probably never considered visiting.
Nature
[caption id="attachment_60267" align="alignnone" width="800"]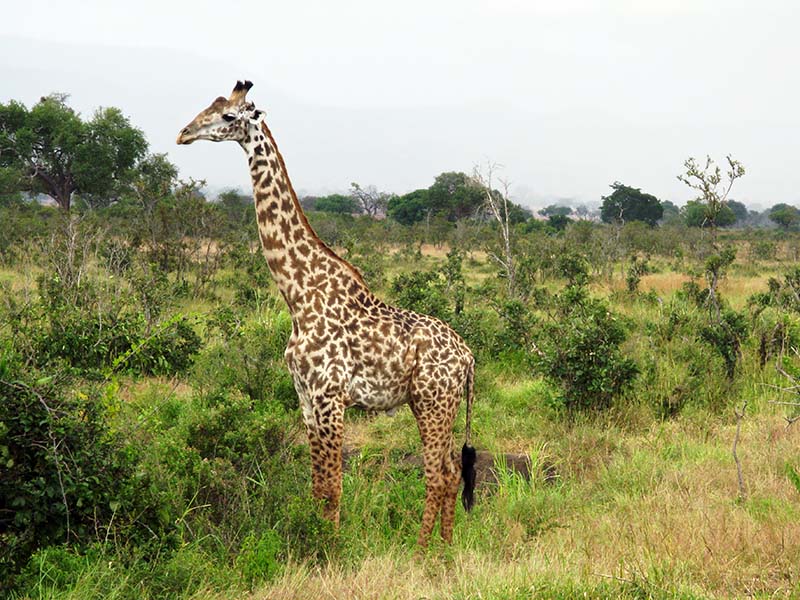 Photo by
David Davis
[/caption]
The diversity of nature in Ghana is truly something to behold. A humid tropical climate makes it a perfect place for plant and animal life to thrive. To add to this, the presence of different landscapes provides an aesthetic feast as you travel through the different areas.
Animals - The wonderfully varied landscapes of Ghana, ranging from the coastline to freshwater lakes and rivers, to mountains and rainforest, are home to a huge array of animal life. Many species are rare or endangered and exist in very few other places on Earth.
Beaches - The coastline is packed with great beaches. One of the best is the beautiful Kokrobite beach. Situated a few miles from Accra, this beach provides a welcome escape from the hectic streets and noise of the capital.
Labadi beach is another great spot, located in Accra. The more central location makes it a popular place for parties and other celebrations.
Further afield is the lovely Busua beach. Placed around 250 km west of Accra, Busua is a town with a much more resort-based economy than Accra. This means you won't be encountering a huge amount of authentic culture, but it does make it a great place to relax if that's the kind of holiday you're looking for. The big swells also make it perfect for surfing.
National Parks - The national parks of Ghana, such as the stunning Kakum park, mostly consist of lush tropical rainforest and are teeming with exotic plant and animal life. Unfortunately, deforestation is a big problem in the country, but there are many opportunities to help this cause through volunteering placements.
Culture
[caption id="attachment_60260" align="alignnone" width="800"]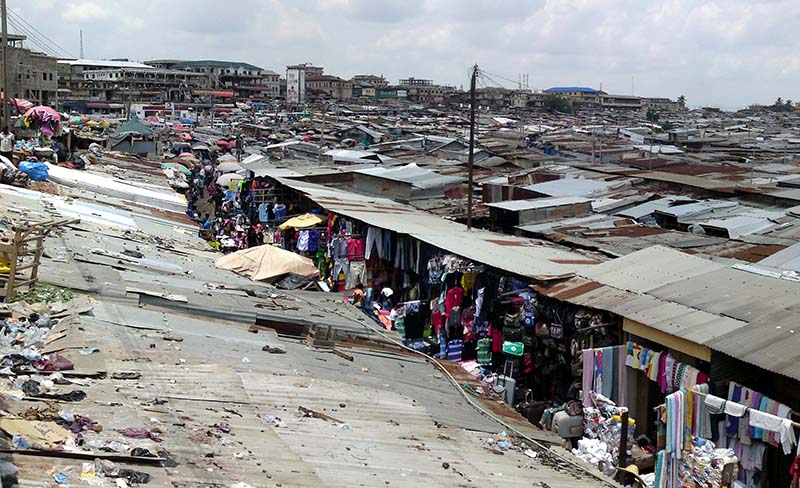 Photo by
Maarten van der Bent
[/caption]
The country is bursting with culture. Walk the streets of any city and you will see for yourself how friendly and energetic the people are. The sights, smells, and sounds are a wake-up call to the senses and will persuade you to adapt to the Ghanaian lifestyle in no time.
Kejetia Market - Located in the city of Kumasi, this eclectic market buzzes with activity. It can be explored for hours. From food to clothing, to jewelry (the region is famous for its gold production), if you can think of it, then the chances are it's on sale somewhere in the depths of this sprawling mass of stalls and vendors.
Being located in the city of Kumasi, the hub of the Ashanti region, wandering the market can be a great way to see and absorb some authentic Ashanti culture.
People - Ghanaian people are renowned as some of warmest in the world. To make communicating with the locals even easier, the national language is officially English, so you will be understood by almost everybody. Something that really stands out is the happiness and kindness that even the poorest local people exhibit towards visitors.
To see you how you can help some of the country's most deprived communities, explore our range of volunteering options. For example, you could volunteer in Ghana coaching sports.
History
[caption id="attachment_60253" align="alignnone" width="800"]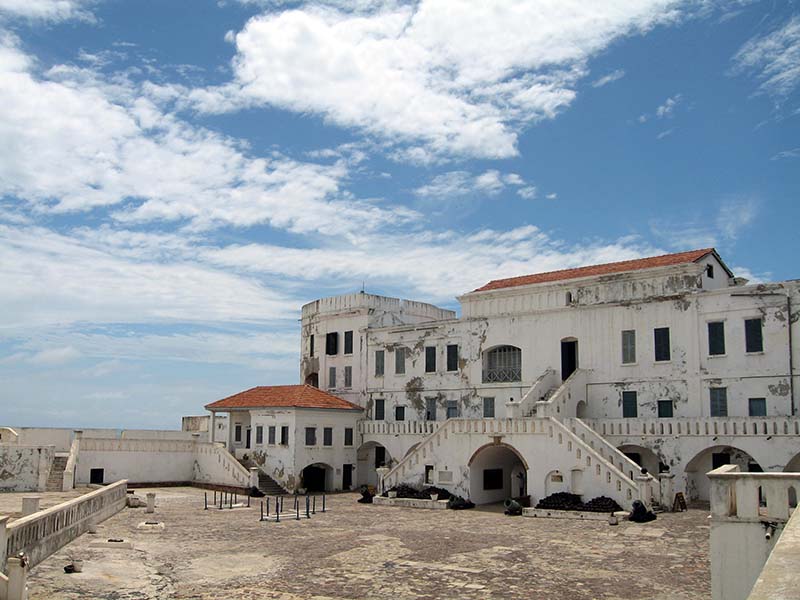 Photo by
Jurgen
[/caption]
Cape Coast Castle - This castle has existed in one form or another since the 17th Century. Its history is varied, but today it stands as a reminder of the slave trade in Ghana.
Sadly, it is only one of dozens of 'slave forts' dotted along the Ghanaian coastline. If you are interested in learning about the history of the slave trade in Ghana - something which has had a big influence on the country even through to modern times - then this is one of the best places to see some of it firsthand.
Elmina Castle - This castle was built by the Portuguese in the 15th Century, making it one of the oldest castles in this area of Africa. It has endured a tumultuous history since being built, having been taken by the Dutch, then the British.
It has served as a trading post for various goods passing through the region over the centuries. As is the case with so much of the European infrastructure here though, it was also largely utilized in the slave trade. The castle is well worth a visit and is now classified as a UNESCO world heritage site.
Independence Square - Built as a public area in Accra in the 1960s, it also hosts the annual celebrations to commemorate independence from the British colonists, an important event in Ghana's history. Other national celebrations are also held here regularly for tens of thousands of spectators.
[caption id="attachment_60246" align="alignnone" width="800"]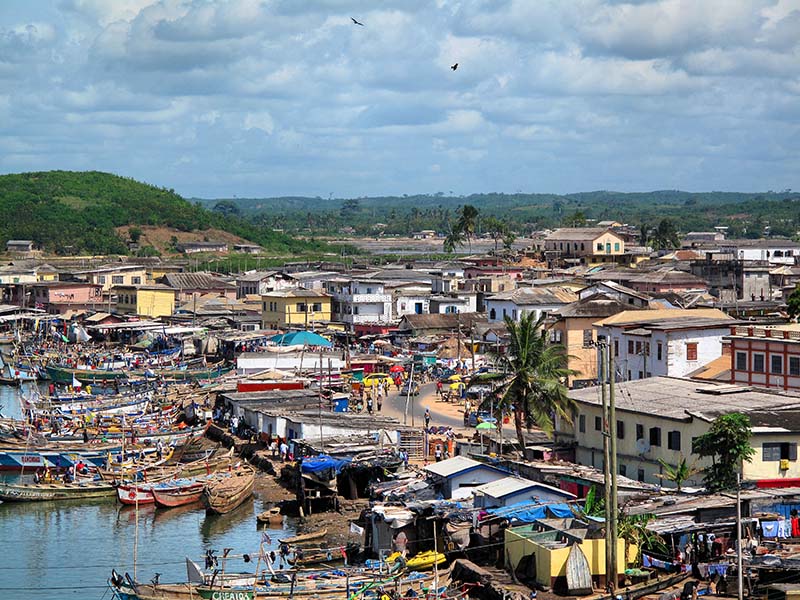 Photo by
Francisco Anzola
[/caption]
Give Ghana a go on your next trip abroad
Ghana may be a relatively small country in the vast land mass of Africa, but it punches far above its weight in terms of culture, natural beauty, and history. If you hadn't ever considered a visit to this amazing place, then I hope you will do now.
The deprivation of its people should not be overlooked, but the fact that the country has such a safe, welcoming culture makes it the perfect place to visit. If you want to, you could even contribute some of your own time to improving the country and helping its amazing people. This could be via something as simple as spending money as a tourist, to volunteering for a constructive cause.