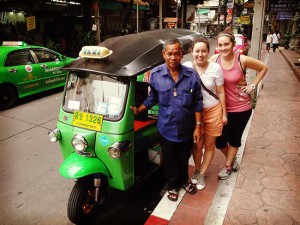 Whether you'd like to book a backpacking break or a volunteer vacation to Thailand, there's so much to think about and arrange, and any concerns you have will naturally need ironing out before you put your plans into action. Thailand is among our top three destinations for solo travel; renowned for its safety, infrastructure, reliable transport and tourist draws, Thailand is the perfect place to visit as an individual traveller.
Learn more about what it's like to go solo in Thailand with our useful questions and answers below.
Q. Will I meet other travelers?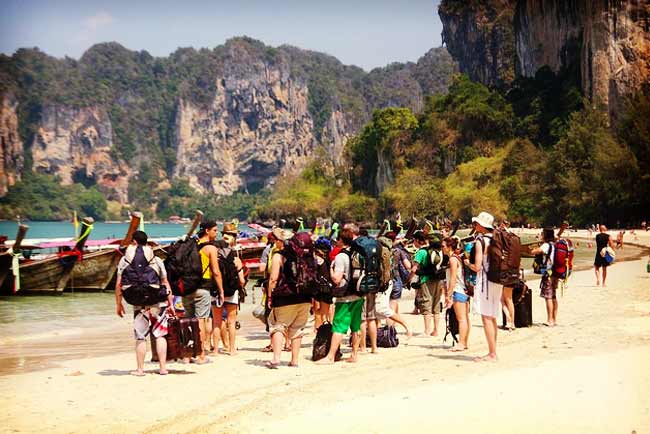 A:
With millions of people traveling to Thailand every year, you will certainly meet other travelers on your journeys in and around Thailand. Many tourists flock to the same areas, so at any given time there will always be other international visitors around and about at the main attractions. If you decide to volunteer in Thailand, you'll often share your accommodation with fellow volunteers from across the globe. At uVolunteer, we usually have a few people sharing a same-sex dorm room, providing plenty of opportunity to get to know other like-minded travelers. If you're staying in a hotel, it's likely you'll come across foreign guests there, too. You'll also meet other visitors to Thailand on day trips and excursions - especially if you sign up for a sightseeing tour or an organized weekend break.
Q. Who should I ask if I need help?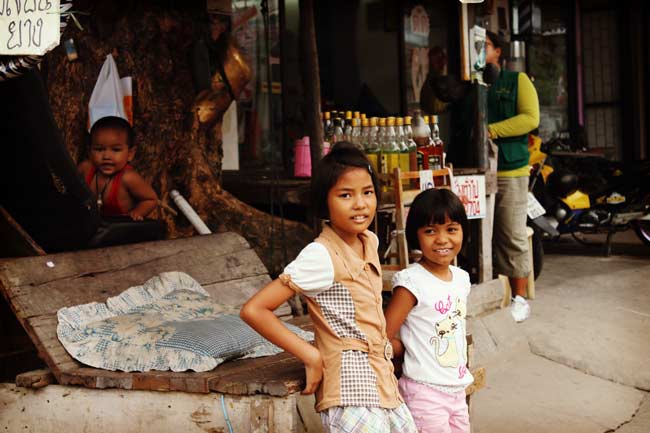 A:
Even with a map or your phone's GPS, you might find yourself in need of directions or other information as a solo traveler in Thailand. Don't be afraid to approach people with your questions; Thai citizens are patient and helpful – even if they can't understand what you're saying, they will usually try to help you find somebody who speaks English. If you're volunteering in Thailand, you should keep the company's contact details with you at all times – you'll usually be assigned a member of staff along with a phone number you can reach them on no matter the time of day or night. Meanwhile, if you're staying in a hotel, staff should be able to provide you with information, such as taxi numbers, directions to shops or ATMs and other general pieces of advice.
Q. What about personal safety?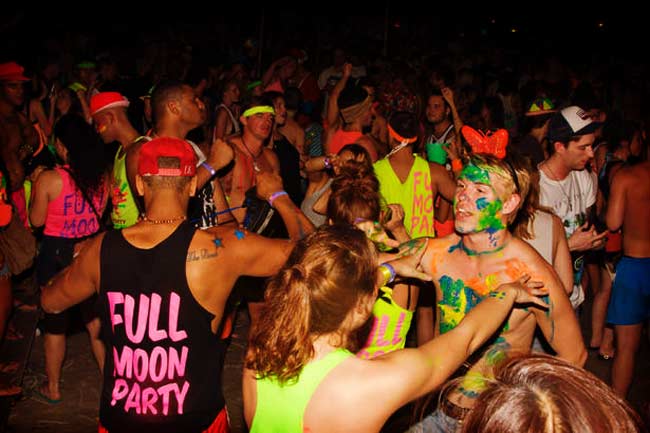 A:
Most of Thailand is regarded as safe for tourists to visit and the Thai people are, overall, peaceful and helpful. Crimes against individuals like physical attacks are much less common in Thailand than in many developed nations but as with anywhere else it's wise to exercise common sense when traveling around. Keeping clear of political events, avoiding areas where travel is not advised and making sure your belongings are safe and secure are the main steps to looking after your personal safety. As an extra safeguard, you should always invest in travel and medical insurance to cover the cost of any unexpected events in case you should fall sick and require treatment, for example.
Q. How safe is public transport?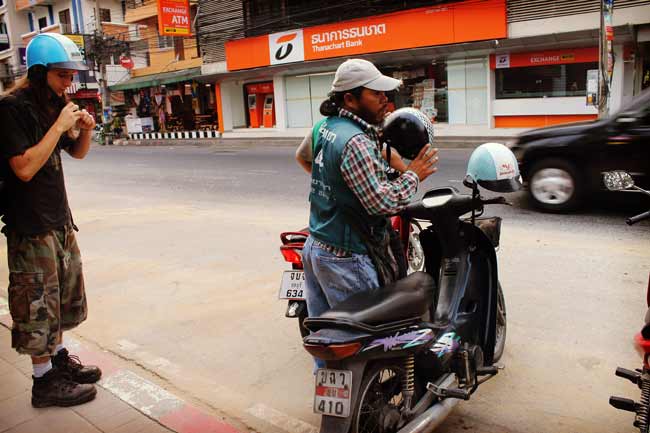 A:
Thailand has good transport infrastructure, including buses and ferries. You can get around fairly cheaply and safely – buses in particular are inexpensive and frequent. If you decide to travel to the beautiful Thai island of Koh Chang, it's very cheap from our program location in Trat where several ferries leave daily to the island. Tuk-tuks are another popular form of transport but as always, keep your wits about you and agree fares with tuk-tuk drivers before setting off. Rental vehicles like motorcycles can be ridden safely by experienced riders but if you're not used to Thai traffic it might be a better option to rely on public transport.
Q. Should I be worried or scared?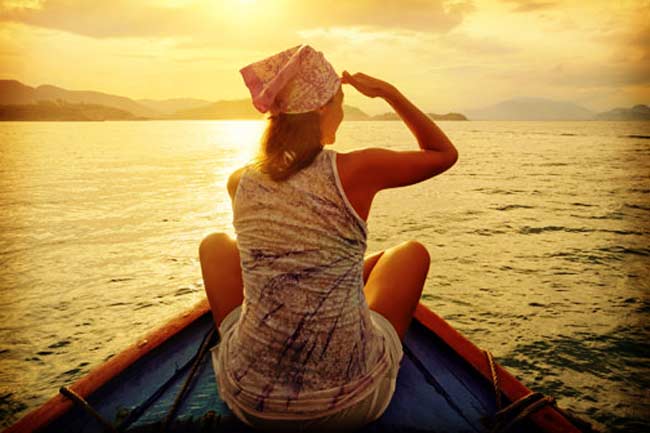 A:
Making the decision to travel the world alone is certainly a brave choice but empowering in equal measure. Solo travelers, in particular females, often worry for their safety; Thailand is noted for its warm, welcoming people and high levels of personal safety. If you decide to volunteer abroad, traveling with a reputable company can be such a comfort. A professional firm will ensure you're put at ease, answering your questions and putting you in touch with staff on the ground so you always have a point of contact during your volunteer vacation but still have the freedom to explore and fill your free time as you choose. Staying with other volunteers is also a great way to make new friends, and you'll meet lots of local people at your volunteer project location too. Visiting Thailand as a solo traveler can instil confidence and even change your attitude; spend some time getting in touch with yourself while experiencing a whole new way of life without distraction – one thing's for sure, you'll have the journey of a lifetime.
Takeaway
Whether you want to volunteer in Thailand or book a backpacking break, going solo can be an amazing way to experience all the country has to offer. There are a whole host of reasons traveling alone can be ideal, for starters it's easier to plan a trip for one than for two or more, you'll also be in full control of your itinerary and can devote some quality time to yourself, free from distraction. If you're ready to explore Thailand, take the first step to embarking on an unforgettable journey – download our country guide to find out more about volunteering in Thailand.