Not to mention, what we hear in the media about foreign countries makes things seem much worse than they are. For example, we tend to see negative images of Africa, but the crime rate in Ghana is actually lower than major cities like New York City and London. And despite reports about political unrest and tourists being scammed, Thailand is still one of the safest countries for female solo travelers.
The truth is volunteering abroad can be just as safe, if not more, as being at home.
That said, it's important to know the risks that are specific to the country you plan to visit. Being prepared will put you at ease and help you more confidently respond if an issue arises.
Keep reading for 7 tips for staying safe when volunteering abroad.
Before you go..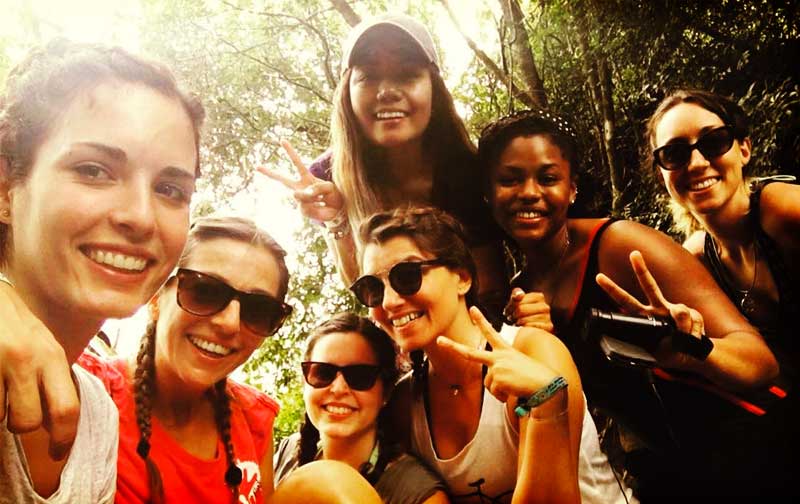 Choose a reputable organization with a great track record.
Most paid volunteer abroad programs are committed to making sure their volunteers have a safe experience. Otherwise, we wouldn't be around for very long!
Still, anyone can set up a website and claim to be a volunteer organization, so it's important that you do your research to assess the credibility of the programs you are considering. Read reviews from past volunteers to hear about their actual experiences. Try to answer the following questions:
Are volunteers generally satisfied?
What safety measures does the organization have in place?
What kind of training and resources will they provide before your trip?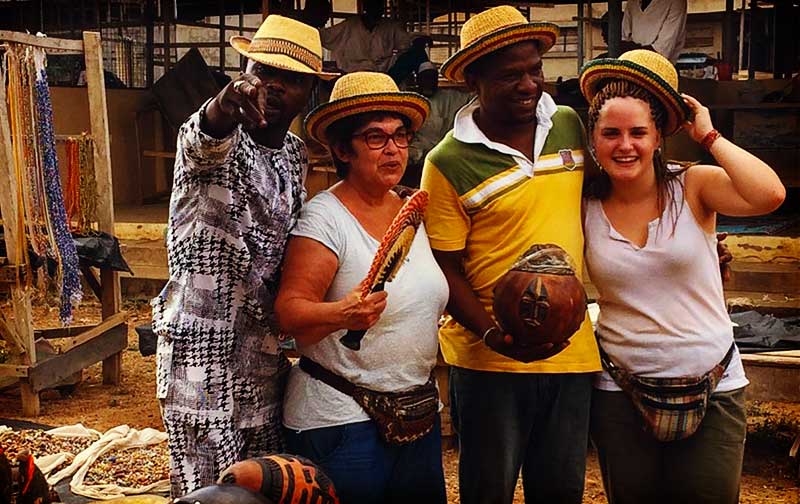 Research as much as possible about the country.
Before you set off to teach English in Thailand or volunteer in turtle conservation in Costa Rica, it's important to be prepared. uVolunteer (and most good organizations) will provide you with a wealth of information before you arrive, but it doesn't hurt to do your own research about the cultural norms in the country you'll be visiting. The more you know, the more confident and excited you will feel about your trip ... and the easier it will be to avoid potentially dangerous situations.
Purchase travel insurance.
It may not seem like a big deal, but travel insurance is one of the best purchases you can make when planning your trip. Your coverage can come in handy for anything from getting a prescription for mild illness to getting treatment if you're in accident, as well as theft or lost property. While we hope you'll never need it, we require every volunteer to obtain insurance coverage for their own safety. Better safe than sorry, we always say!
[caption id="attachment_53925" align="alignnone" width="800"]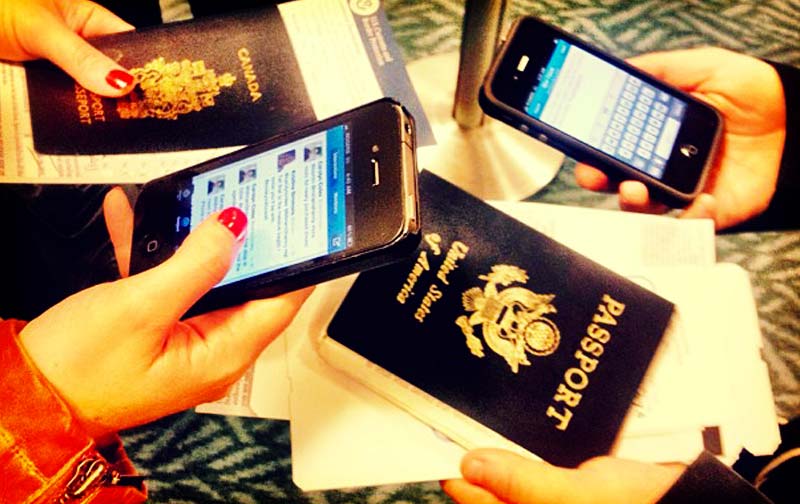 Photo: Carolyn Coles (CC BY-2.0)[/caption]
Make digital copies of important documents.
Your passport gets stolen… or you misplace your boarding pass. It happens to the best of us. The best thing you can do is be prepared by saving digital copies of your passport, tickets, and any other ID to your phone and sharing them with family members. Your pre-arrival information and enrollment advisor will go into these steps in detail.
While you're there..
Don't put yourself at risk.
A lot of the common sense rules that you would follow at home also apply when you're in a foreign country. Avoid risky behaviors like walking alone at night, getting into cars with strangers or displaying large amounts of cash. Also, never accept drinks from strangers or leave your drink unattended.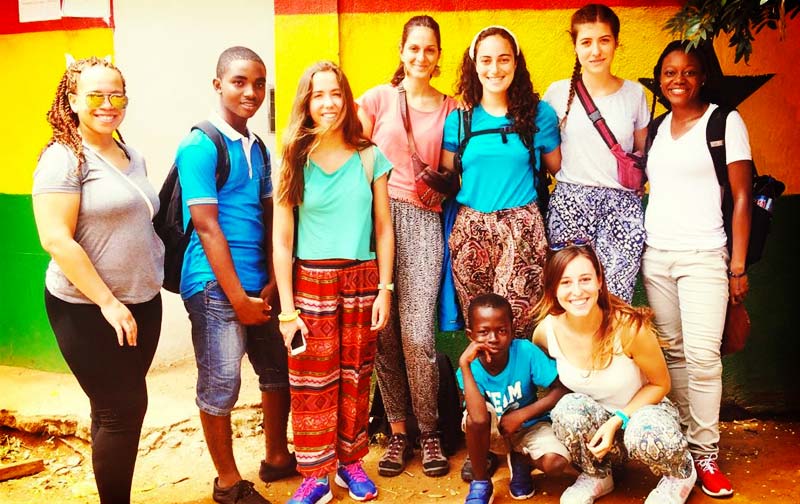 Dress appropriately.
A good rule of thumb is to dress like the locals do. Wearing cut-off shorts and revealing tank tops, for example, in a country where women dress very conservatively is never a good idea and will likely attract unwanted attention. Likewise, avoid wearing flashy jewelry and expensive items that make you a target.  Remember that as a volunteer you are an ambassador of your country and the volunteer agency, so you'll want to dress the apart.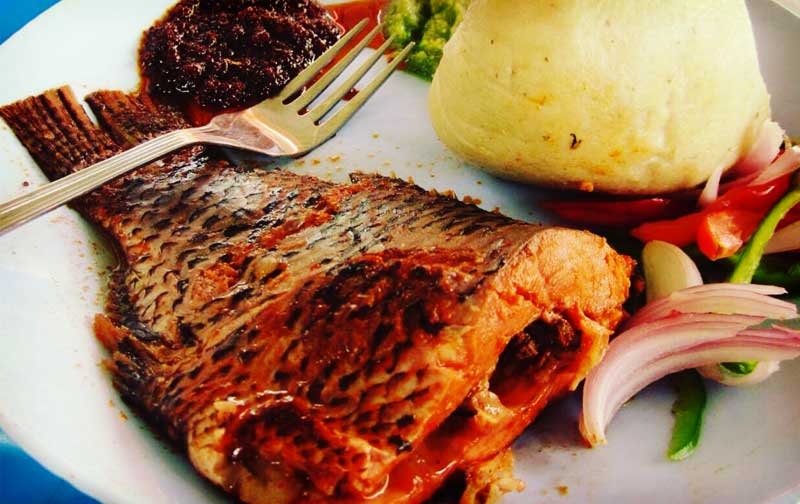 Eat foods that are popular with locals.
Trying new foods is one of the joys of traveling and we definitely encourage you to step out of your comfort zone. However, you'll want to exercise some caution when eating in an unfamiliar place. Your best bet is to stick to restaurants that are busy and frequented by locals.
Stay in touch with loved ones.
Whether you're 18 or 80, your family and friends are going to worry if you are traveling solo. You can ease their fears by sharing your itinerary with them ahead of time and checking in regularly to let them know you're OK. It's also a good idea to let someone know where you will be, particularly when leaving the volunteer house and going on excursions.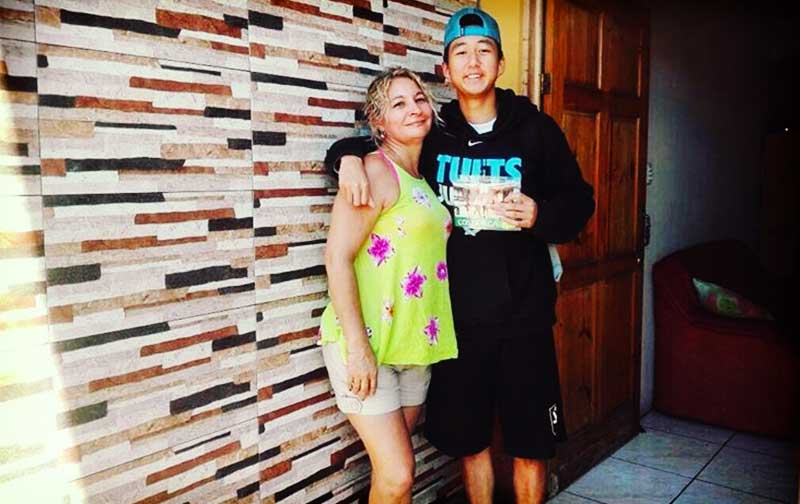 Follow the guidance of your program staff.
Since they live and work in the country you're visiting, they are usually the best source of information and the most up-to-date on any emergency situations. If they tell you not to go to a certain area or give you guidance, it's in your best interest to take their advice - even if you think you know better.
The most responsible programs will also provide training and materials specific to your country to prepare you for your volunteer trip before and after your arrive. Pay extra attention to these resources. If you are a seasoned traveler, you may be tempted to skim through the information, but every country is different. 
The bottom line
If you choose a legitimate organization and make responsible decisions while traveling, there's absolutely no reason why you shouldn't have a wonderful and safe volunteer placement.
If you'd like to know more about uVolunteer's commitment to safety, we're happy to answer questions. You can also download our program brochure for more information.