Even with just a couple of weeks to spare, you can travel the world, experience new cultures, admire diverse scenery and meet people from all walks of life. Joining a volunteer project in the developing world enables you to lend a helping hand where it's needed most while broadening your horizons and even establishing new skills.
At uVolunteer, we've been sending people like you on volunteer vacations to Costa Rica, Thailand and Ghana for a decade. Our volunteer trips are tailored to you, providing flexibility and year-round travel dates. If you'd like to join us this Spring Break, why not download our program brochure to find out more?
In the meantime, take a look at some of our top volunteer projects for short breaks abroad and make this Spring Break matter.
Building and Construction in Costa Rica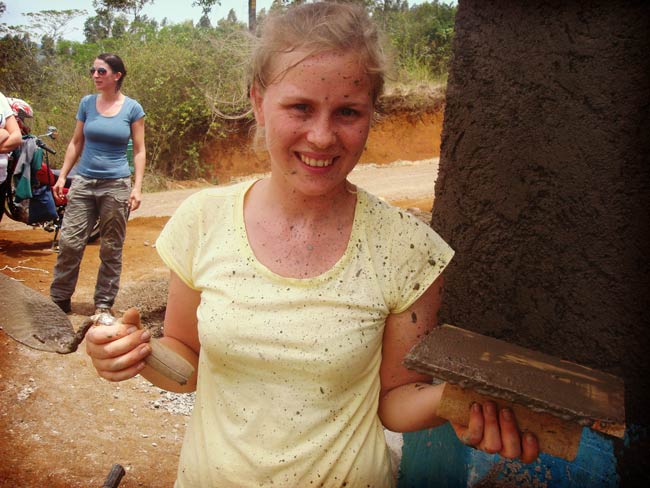 Known as the land of pura vida, Costa Rica is a developing nation with warm and welcoming citizens, renowned biodiversity and rich Latin American culture. Pura vida, or pure life, characterizes the local attitude as one of laidback contentedness - here, everything runs on Tico time, and punctuality is almost unheard of!
There are plenty of ways to make a difference when you volunteer in Costa Rica but if you only have two weeks to spend away, consider joining our Building and Construction Project. More than a million Costa Ricans live in poverty and home ownership can seem something of a distant dream for many families. We work with two charitable foundations in Costa Rica that help low-income families build their own homes and provide some security for the future.
Based in the coffee town of San Ramon, our Building and Construction Project helps local families build properties in rural areas around the town. Volunteers aged 17 and over are welcome to join the project, which requires some physical labor and good old-fashioned hard work. No experience is necessary, just a desire to help make a difference to the lives of underprivileged families.
General duties include clearing land for the building site, mixing cement, bricklaying, digging foundations and septic tanks, loading and unloading supplies and laying roof tiles. Additionally, volunteers often also help out with fixing up dilapidated community buildings, like schools.
Orphanage work in Ghana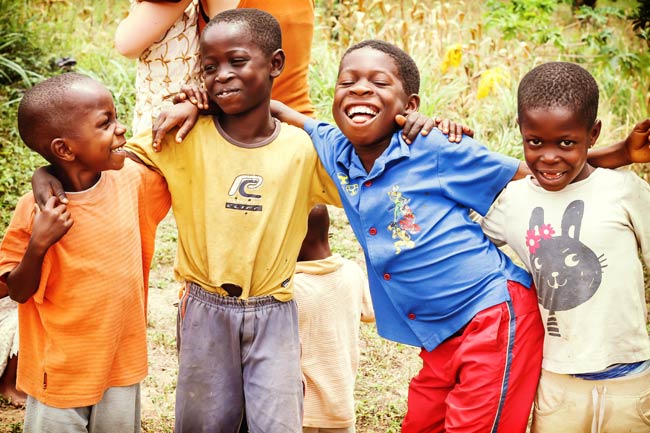 If you want to experience all of Africa in one place, Ghana is the place to be. Bringing together authentic African culture, a year-round tropical climate, beautiful biodiversity and fascinating heritage, Ghana combines all of Africa's best features in a single location.
A developing nation, however, Ghana lacks much of what we take for granted in the Western world. Poverty, inadequate sanitation and a lack of access to advanced healthcare mean that life expectancy in Ghana is understandably shorter than in the developed world, and as a result, many Ghanaian children become orphaned at an early age.
In and around the uVolunteer base of Koforidua, our volunteers work at one of three small rural orphanages, caring for babies and children within the settings. The orphanages provide a home, meals and even an education for youngsters, and volunteers help out by teaching English and other subjects at the onsite school, playing sports with the children, assisting with mealtimes and homework, and organizing fun activities.
If you're aged 17 or over and willing to provide emotional, educational and practical support for some of Ghana's one million orphaned children, why not volunteer abroad with us this Spring Break? No prior experience is necessary and the project is suitable for groups and families, as well as individual volunteers.
Teaching English in Thailand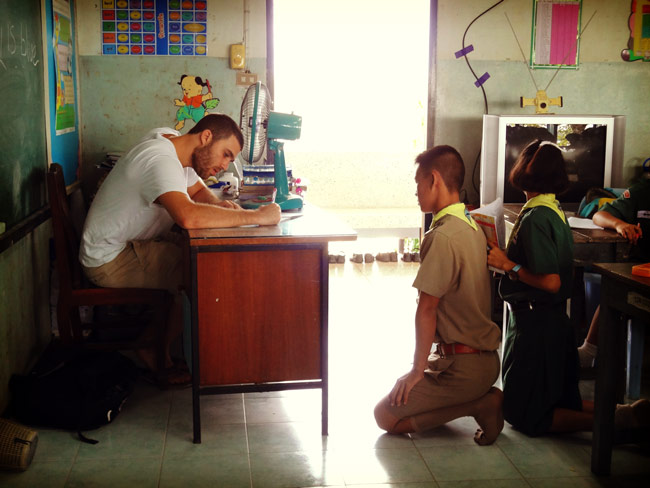 Exotically beautiful and rich in traditional culture, it's no wonder Thailand attracts more than 27 million visitors each year. Tourism is one of Thailand's most lucrative industries but, to keep pace with this growth, the country needs the help of volunteers who can teach English and help the national workforce upskill.
English proficiency is a key concern in Thailand, where more than eight million people still live below the breadline. With your help, deprived students can expand their horizons, as English language skills are increasingly desirable among Thai employers. Working from the uVolunteer base in Trat, our teaching English volunteers take around five 50-minute English classes each working day, helping elementary school pupils build their skills.
As an English teaching assistant, you'll be tasked with creating lesson plans and assisting teachers, as well as encouraging students to practice their conversational English skills and build their confidence levels.
Volunteers don't require any previous experience to join the project, all we ask for is dedication and a willingness to help pupils aged between four and 11 develop the skills that could unlock a brighter future.
Takeaway
This Spring Break, why not leave your comfort zone behind and take the path less trodden? In just two weeks, you can jet off to exotic locations around the world and experience an entirely new way of life, with different flavors, sights and sounds. There are so many ways to help, from building homes for low-income families to teaching the next generation skills that could have an enormous impact on their futures.
When you volunteer abroad, you'll have the opportunity to develop your global awareness and learn skills that can come in handy for the future, from organizational abilities to practical experience in industries like teaching. You can make this Spring Break matter by volunteering abroad, expanding your skillset, building your resume and making a difference in the developing world. Don't just take our word for it – read our testimonials   to find out exactly what a volunteer vacation with uVolunteer entails.