August 3rd, 2015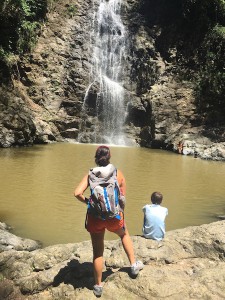 My second week of work flew by. Out of the four working days, two were celebrations in the school. One was to commemorate grandparents, and the other one was to celebrate the arts. It was great meeting the kids' families, and helping them get ready to perform dances and plays. The teachers spent a great amount of time and energy to make the spectacle amazing. In one of the ceremonies, the entertainer and animator introduced the three volunteers and made us dance in front of all the faculty and grandparents. We felt very loved as everyone thanked us in appreciation of out work with the kids with special needs.
We spent the rest of our days doing the usual: coloring, playing, assisting, and having lots of fun with loving children. After work, we ate, talked, ran at the university, and even went to three different bars––where we ate and drank alongside our friends.
On the weekend, we went to Montezuma to spend some of the girls' last weekend in Costa Rica. It took us two buses and a ferry to get there, but the ride was beautiful, and the destination totally worth it. In Montezuma, we went to Playa Grande and Santa Teresa. We surfed and walked on the beach. We also hiked to beautiful waterfalls and hung on bridges and ate coconuts. We stayed in a hotel, and at night, we ate dinner and then went to bars to dance. There was a full moon, so we attended a bonfire on the beach.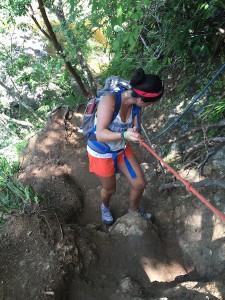 It was incredibly sad to say goodbye to our fellow volunteers as they returned to Spain, but when we got home, there were two new girls who had arrived and were eager to meet us. Today, I returned to work and was very happy to start my third week and be welcomed by the sweet staff and kids. After work, I took a nap and then attended the movie theater with all the volunteers. Costa Rica continues to amaze me, and I am very excited to continue helping at the school, form new friendships, make a change, and visit more of this beautiful country. Our next weekend destination: Arenal Volcano, Monteverde, and La Fortuna!