In many ways, it is an easy country to travel in, with more tourist infrastructure in place than its Southeast Asian neighbours. But there is still a tendency for things to not go quite as planned, and you will soon have to adapt to a general mentality that is a million miles away from what you're used to back at home.
Here are some of our top tips for backpacking around Thailand, to make sure you enjoy your trip as much as possible.
1. Explore the lesser-known areas - Obviously, the most famous destinations in Thailand are popular for a reason. Places like Phuket, Koh Samui, and Koh Pha Ngan are beautiful, but they are arguably past their best if it's adventure and authentic Thai culture that you're searching for. Try asking locals for recommendations or doing some in-depth research, and you will find countless hidden wonders.
2. Embrace the street food - Eating street food is the best way to try lots of different dishes cheaply. If you go to a food market, or kind any street vendor away from the major tourist areas, it is also the most authentic Thai food you're going to find.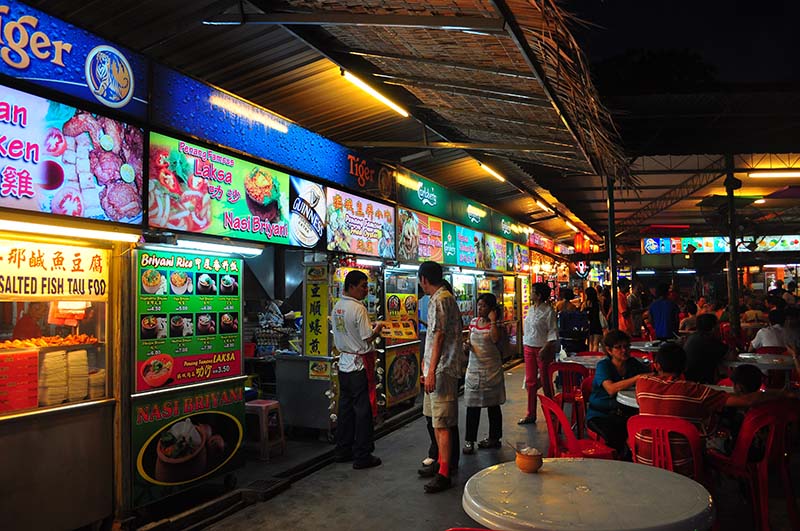 Photo by Davidlohr Bueso
3. Don't book everything in advance - You can get better deals for a lot of things by booking in person. Online prices for things like tours and transport are often inflated so that the vendors can take a portion of the money. Cut out the middle-man and go straight to source. This way, you'll also have the opportunity to barter.
4. Don't stick to one area - There is so much on offer, from mountains to jungle, to islands, to cities, so why would you want to spend all your time in one area? Even if you're only in the country for a couple of weeks, you should consider trying to see 3 or 4 different places for a few days each.
5. Learn to barter - Thai sellers will almost always start high when quoting a price. Learn to be firm but fair when negotiating a deal.
6. Watch out for scams - Thais are generally incredibly kind and welcoming. Unfortunately though, as with any country, there are some people who are looking to scam you. These are usually small-time petty scams like overcharging for taxis, but be vigilant and stand your ground if you think someone is pulling a fast one.
7. Volunteer - Thailand may be doing relatively well economically when compared to other countries in the region, but it still struggles with many environmental and humanitarian issues. Volunteering here is the perfect way to explore the country, get to know local people, and give something back. You could volunteer teaching English in Thailand, or try out any number of other affordable international volunteer projects.
8. Consider travelling in shoulder season - If you have the time to travel to Thailand outside of peak season, it's definitely worth it. There will be fewer crowds, lower prices, and you should still have great weather. Shoulder season is roughly from April to June, and later in the year around September.
9. Don't overpack - This is something to remember when backpacking anywhere, but in a country like Thailand, it is particularly important. Firstly, you don't want to be lugging around a weighty bag in the heat and humidity. Secondly, the country is very relaxed. It's absolutely acceptable to be wearing the same couple of changes of clothes, and you won't need to be overly fashion-conscious
10. Socialize - This is another good general tip that is particularly applicable to Thailand. Obviously, you don't want to be alone all the time, so it's great to interact as much as possible with fellow travellers. But almost more importantly, Thais are very outgoing, friendly people, so you should really make an effort to chat with locals if you want to enrich your experience.
11. Try scuba diving - Thailand is one of the cheapest places on the planet to learn to scuba dive. Try a scuba diving hub like Koh Tao. If you've already got your qualifications, it's also very cheap to hire equipment and dive by yourself.
[caption id="attachment_61154" align="alignnone" width="800"]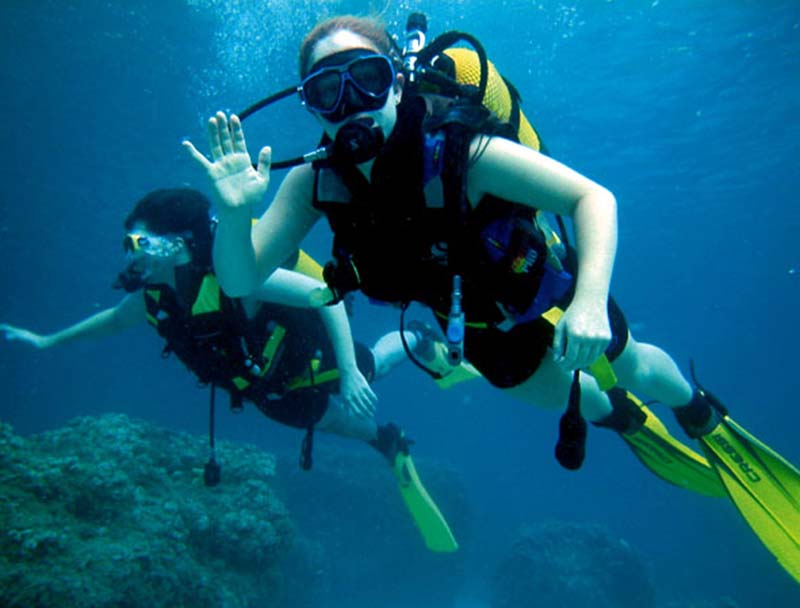 Photo by Saint Louis University Madrid Campus
[/caption]
12. Be careful when buying sunscreen and makeup - As with a lot of Asian countries, bleaching agents are added to a large number of beauty products and sunscreens. This is because it's becoming increasingly common for Asian people to associate pale skin with beauty. So if you're trying to get a tan, look at the bottle carefully before buying, or bring your own!
13. Try some of the cheap accommodation - All accommodation in Thailand is comparatively cheaper than in the West. However, it's still advisable to stay in the cheaper places like hostels, even if you can afford fancy hotels for the first time in your life. The cheaper accommodation is almost always more sociable, whether you're sharing with others in a dormitory, or just have a communal area to hang out in. The money saved can also be put towards enjoying other areas of your trip.
14. Try using local transport - If you book online, or go to the big touristy travel agents, you are likely to be offered the swanky tourist-orientated transport. It's always a good idea to go directly to the booking office i.e. the local bus or train station and get the transport the locals use. You will usually save a lot of money this way, and the transport is often just as good. There will also probably be different levels of comfort available too, so you can splash out on a first class sleeper cabin on a train, or make do with third class if you're on a budget.
[caption id="attachment_61152" align="alignnone" width="800"]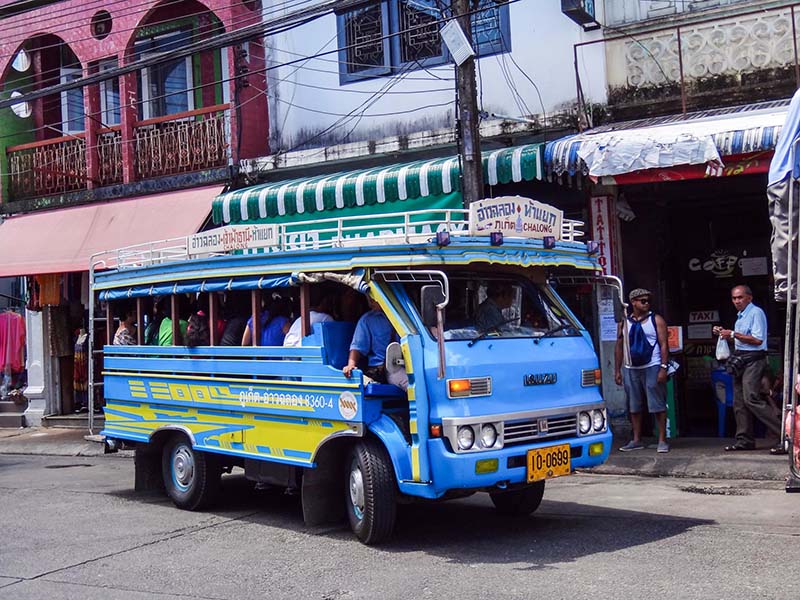 Photo by fitri agung
[/caption]
15. Learn the Thai customs - Some Thai etiquette is very different to that in the West. It's definitely worth doing a bit of research before you go to avoid offending anybody inadvertently. For example, you should cover your knees and shoulders in temples, and never raise your voice angrily in public to a Thai person.
16. Try not to plan too much - Some of the best times in Thailand come unexpectedly, so instead of trying to plan every minute of every day, maybe just walk around and see what happens.
17. Learn some basic Thai - As with anywhere, learning the local language helps you to get on with the natives, negotiate better prices, make more friends, and just improves the experience all around. Even just a few words said with a smile can drastically improve service in a restaurant, for example.
Visit Thailand for an incredible backpacking experience
The beautiful country of Thailand is the perfect place for any backpacker to cut their teeth. The food, the scenery, the people, the prices, and the overall atmosphere are all huge draws.
If you're planning a visit to The Land of Smiles, try to follow these tips to maximize your enjoyment. But whatever you end up doing, you will have the experience of a lifetime.