Today half of the group went white water rafting, but because I want to save money I decided not to go. I wanted to just relax today, so Maria, Nicole, Alejandra, and I went to beach 1 inside of Manuel Antonio National Park. We had to take a bus to the park entrance, pay a fee, and then there was a little nature trail before getting to the beach. We saw a baby sloth, colorful crabs, and a deer. Right when we get to the beach there were monkeys everywhere! One had taken somebody's banana from their bag, ate it, then threw the peel down at us.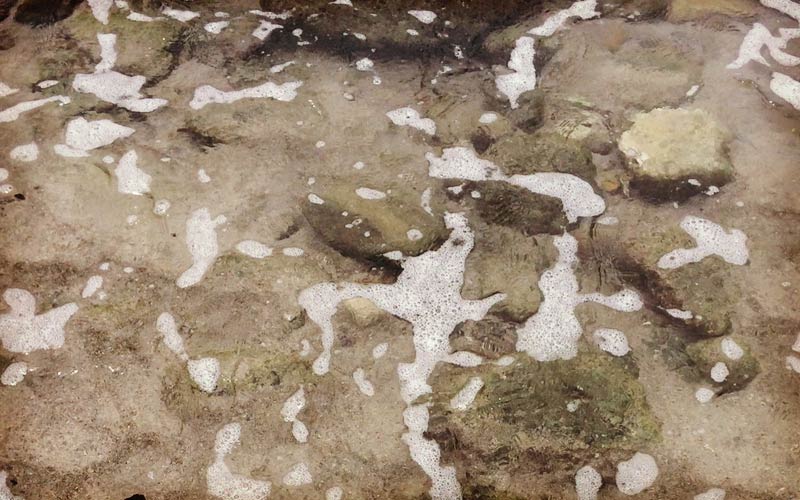 The beach water was so clear!!! I could see right through the water to the rocks and fish. We went to the very corner of the beach were there was nobody at first. We saw a momma sloth and her baby in the trees! That was the first time I had seen one so close that I could have touched it! We stayed out at the beach for a couple hours; it was like paradise. I took a nap, took some pictures, and waded in the water.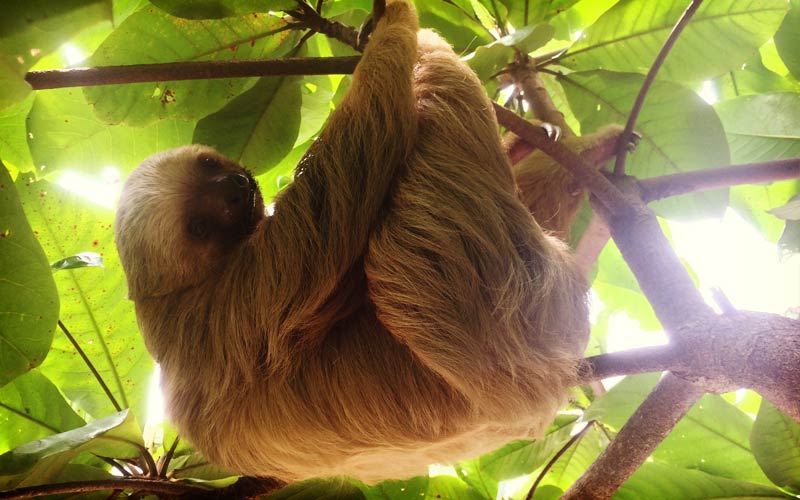 There were a lot of rocks in the water though, so I kept stubbing my toes. I decided to go back to the front of the beach were there was more sand. While I was over there, a squad of three iguanas came to try to attack Alejandra's sandwich, so we decided to leave after that. As we were leaving, we saw a monkey that had stolen somebody's carton of milk and was just drinking it like nobody's business.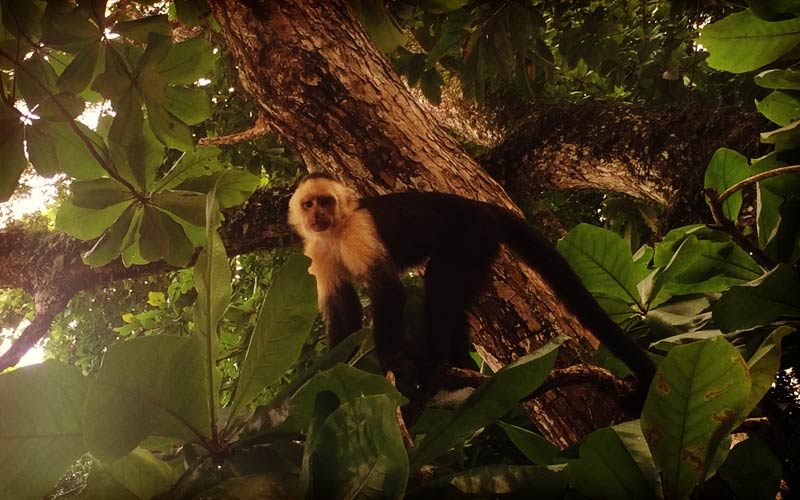 We finally left the beach, and went to the local shops again while waiting for the bus back to our hostel. I haggled again and got another tapestry for $4 less! I had to hurry back home and get ready to go to Jaco with Brittany! Manuel Antonio was fun, but it really didn't need to be more than a day trip to beach 1 then I felt like I had seen everything worth seeing.
The rest of the group wanted to stay in Manuel Antonio though. I had to run to the bus station, and luckily I got there just in time to meet Brittany on the bus to go to Jaco! We got to the bus station in Quepos a little early though, so we had time to eat at this seafood restaurant! We had been craving seafood. Brittany had ceviche, and I got arroz con camarones that also came with French fries and a salad!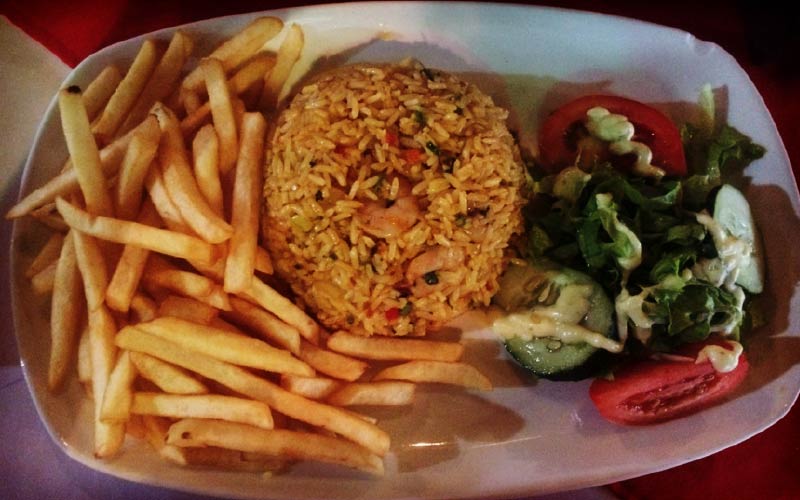 It was the most filling meal and probably the most delicious meal I had so far! It could have also been so full because I drank two glasses of starfruit juice because it was so good.
When we finally arrived to Jaco, Brittany described it as the Las Vegas of Costa Rica, but I have never been there to compare. Here we met some more people from North Carolina.
Then as we were looking for a hostel, we see Ronald, our program coordinator! Again, what a small world!! We decided to stay at the same hostel as Ronald, although it was nowhere near as nice as the one before. It was dorm style, so four bunkbeds to a room with one bathroom. The first set of sheets on my bed had blood on them, then I asked for a new set and those had a giant stain covering half of the sheets. I decided that was going to be as good as it gets so I just slept on my bathing towel. I am definitely learning to appreciate things that I took for granted back home, like a clean, comfortable place to sleep, hot water in the shower, and the availability of food.