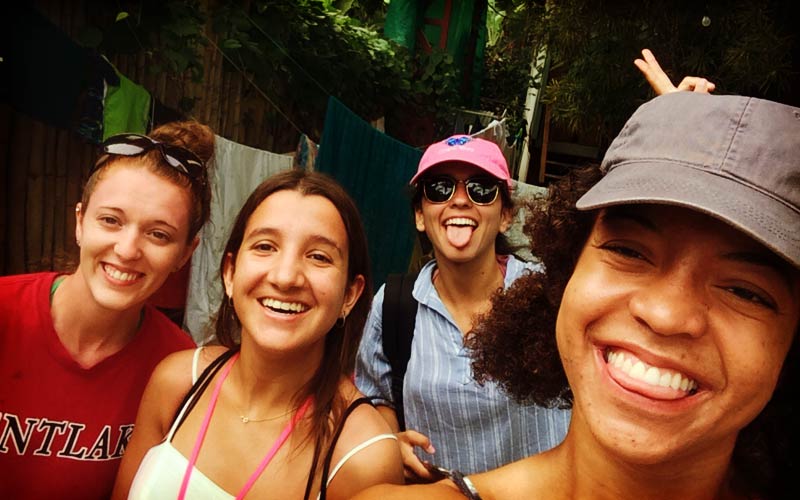 The other uVolunteers were already in Quepos, they had left the night before. We tried to meet them at the beach shaped like a whale tale, but apparently it was an hour and a half away (at first we thought there was just a giant whale tail statue in the middle of the beach until a local corrected us). We decided to get some food first at this restaurant called Dos Locos where the manager greeted us at the door. I had the typical lunch casado with chicken, beans, rice, vegetables, and plantains. This was the first time that I had hot vegetables, only vegetable I have had here is salad. It's good, but the food here really does not fill me up! It could also be that I am not eating as often nor as big of portions as before in the United States.
I am trying to save money by not going to the store to buy more food, but the small meal portions do not fill me up, and we do not have any snacks in the house. Hey, I guess my track coach will be happy though because I am finally losing some weight!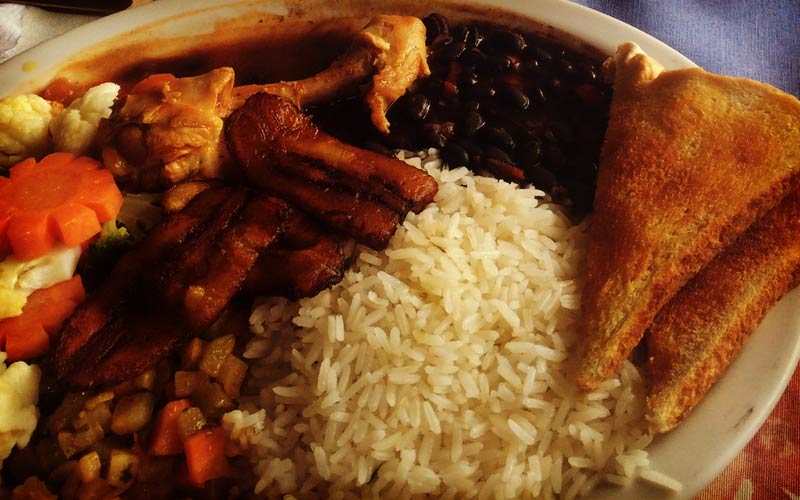 It was a little tense while we ate because we were all conflicted about what to do for the rest of the day. Jenna and Nicole are definitely more "go with the flow" type people while Brittany and I like to have a set plan and schedule. It was also stressful today because half of the group went yesterday, and it's hard to meet up with them without phones and working Wi-Fi.   Ultimately, we decided to go to a local Quepos beach first. The beach was weird; it had what looked like a moat around a big patch of sand then about 200meters out from the shore was the actual ocean.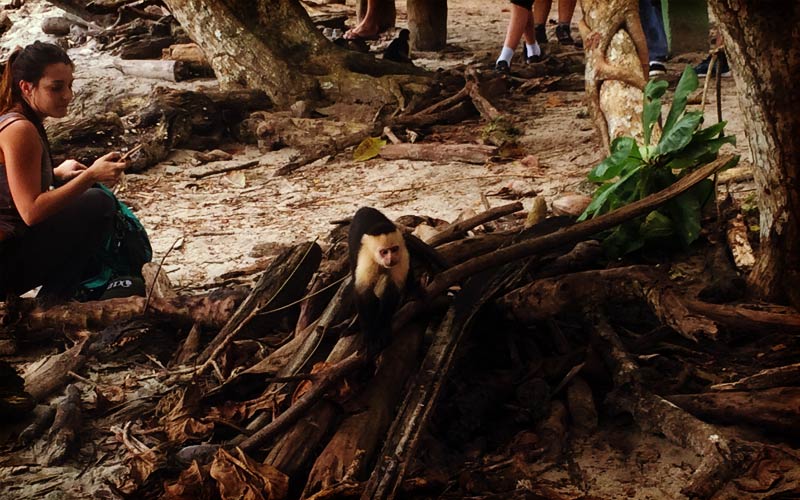 We just sat on the rocks by the shore then took the next bus to Manuel Antonio. We arrived there and went to beach 3 which was free to enter. Jenna wanted Nicole and I to swim out with her to a little island, but neither of us could swim that well. So Jenna went by herself, and she came back with a jellyfish sting on her arm!!! I was so worried for her, but a local Tico said jellyfish are in high quantity right now but these ones are not poisonous...I tried a fruit salad that was mostly full of this orange papaya which was disgusting!!! Then we went to the local shops, and I haggled my first purchase today!! I got a tapestry for only $2 less, but I figured I would start small for my first bargain then work my way to bigger deals.