After all, Spanish is the second most popular language in the world, with more than 400 million native speakers. And being bilingual comes in handy for more than just ordering a meal with confidence. Knowing how to speak a second language can open up job opportunities, help you make friends easier while traveling, and make you just a little more awesome.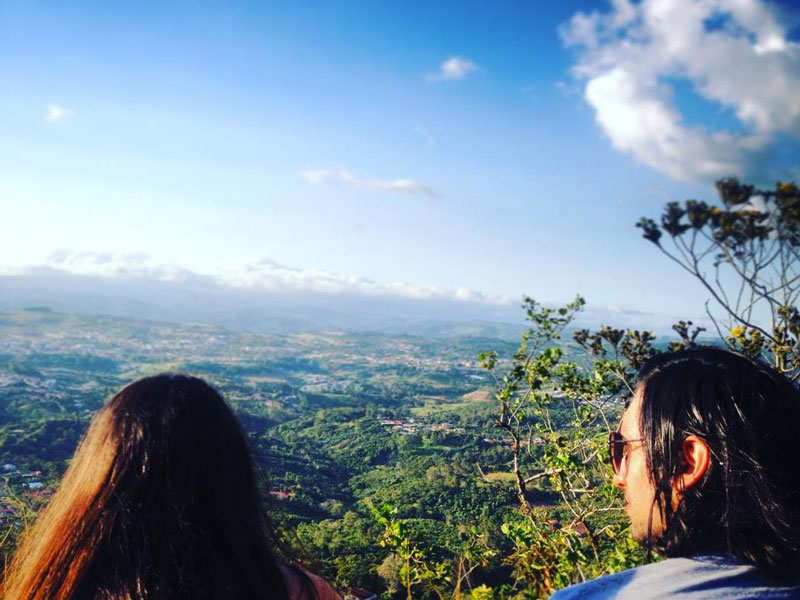 Sadly, even though most of us have taken years of Spanish in school, we still couldn't hold a basic conversation if our lives depended on it. Learning how to say "Hola" and "¿Cómo estás?" in a classroom of other non-native speakers just isn't going to cut it.
The best way to learn a language quickly and properly is to immerse yourself in it.
That's right. Go somewhere where everyone speaks Spanish all day every day, and you'll have no choice but to pick it up.
And what better way to be immersed than to volunteer and live abroad?
Not only will you be getting real-world learning, but you'll be making a positive impact AND enjoying a great vacation while doing so! Volunteering for several weeks or months gives you the opportunity to settle into the community and have natural conversations with locals so you can keep practicing even when you're not in class. Think lunch outings with friends or a quick chat with someone you meet on the bus on your way to your volunteer project.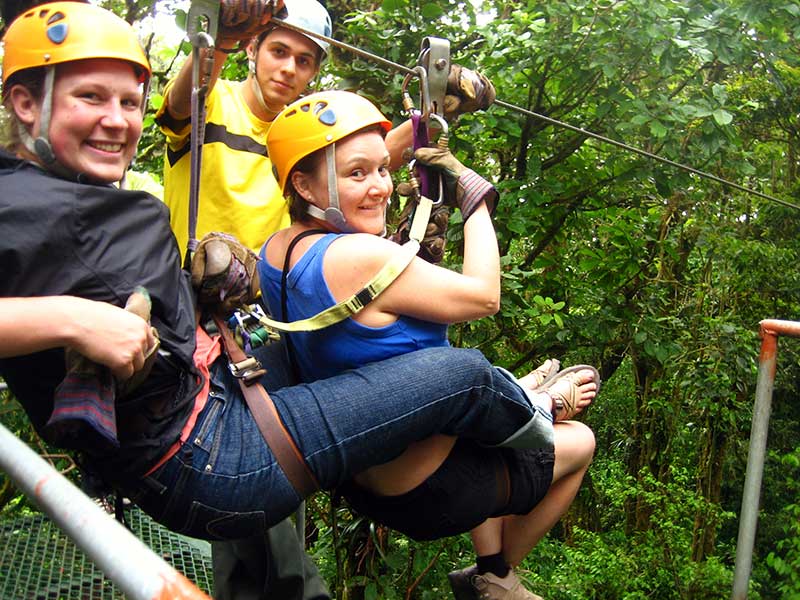 Why Costa Rica?
Spanish is the first official language in more than 20 countries, so there are plenty of options for where you could go. But if you want to spend time in one of the most beautiful countries with the greatest biodiversity in the world, then we think you should learn Spanish in Costa Rica.
When you're not busy practicing your vocabulary and conjugating verbs, you'll have time to surf and swim, hang out with koalas and turtles, zip line through rainforests, eat great food, and so much more. Check our affordable volunteer travel guide to Costa Rica for more ideas on what to do and see.
Learning Spanish in Costa Rica is also more affordable than going to Spain, for example. Latin America is still relatively cheap compared to countries in Europe or North America, so you don't have to break the bank in order to crush this goal.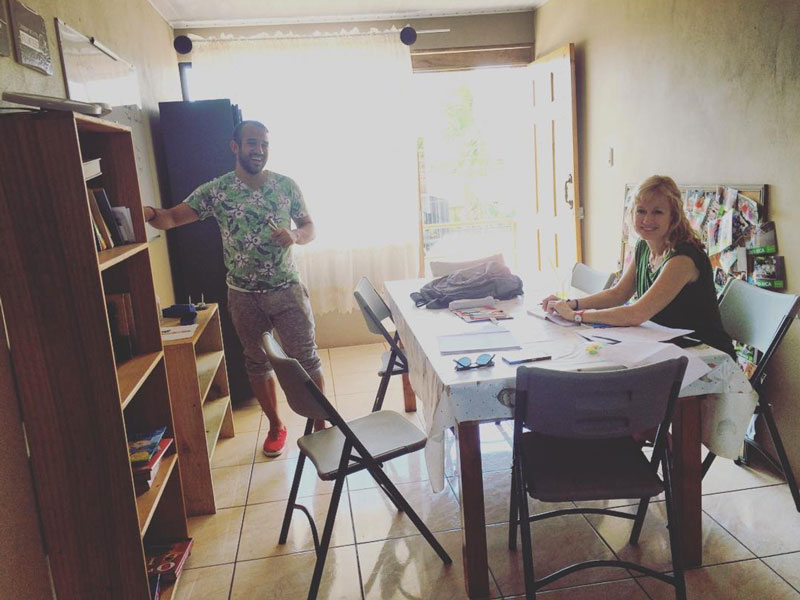 Learn Spanish in Costa Rica while volunteering
If you're planning to volunteer in Costa Rica, then you'll most likely need some knowledge of Spanish - particularly if you're working in one of our teaching projects. Whether you're teaching English in Costa Rica or volunteering in sports education, knowing a little bit of the language will be hugely helpful in communicating with the kids and your fellow coworkers in schools where few people are fluent in English.
If you're not quite there yet, don't worry. There are quite a few options for getting up to speed:
1. Brush up during orientation
All our volunteers in Costa Rica receive 8 hours of free Spanish lessons taught by local Spanish tutors in the dorm where you'll call home during your trip.
During your first week volunteering in Costa Rica, we'll review basic Spanish vocabulary that will be helpful during your project and help you adjust to life in the country. It's a great way to brush up if you're a little rusty and maybe pick up a few new phrases. But it's not enough if you're starting from scratch.
That's where our optional lessons come in.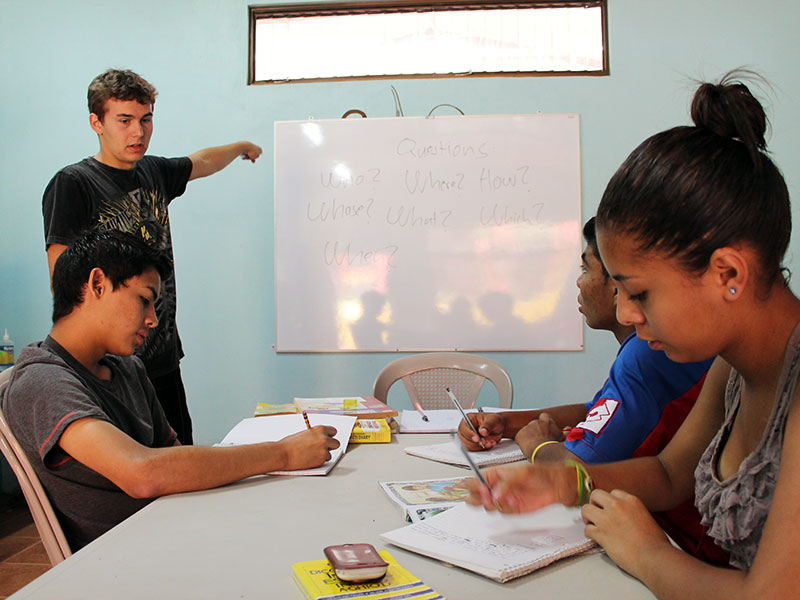 2. Study while you volunteer
Still need a little more time after that first week? You can continue to take classes for 6 hours a week while you volunteer in Costa Rica. For just $90 a week, a local tutor will work with you in the convenience of the dorm before or after your project each day to get you up to speed.
Having a private tutor ensures that you get personalized instruction and can focus on the particular areas that are most helpful for you.
3. Go for intensive immersion
If you're a complete newbie, you might want to consider taking our immersion course, which includes 20 hours of instruction per week. This gives you time to learn Spanish in Costa Rica before your project begins. That way, you'll be comfortable striking up conversations with anyone by the time you're ready to start volunteering.
The course costs $485 USD per week in addition to the program fee for your volunteer project.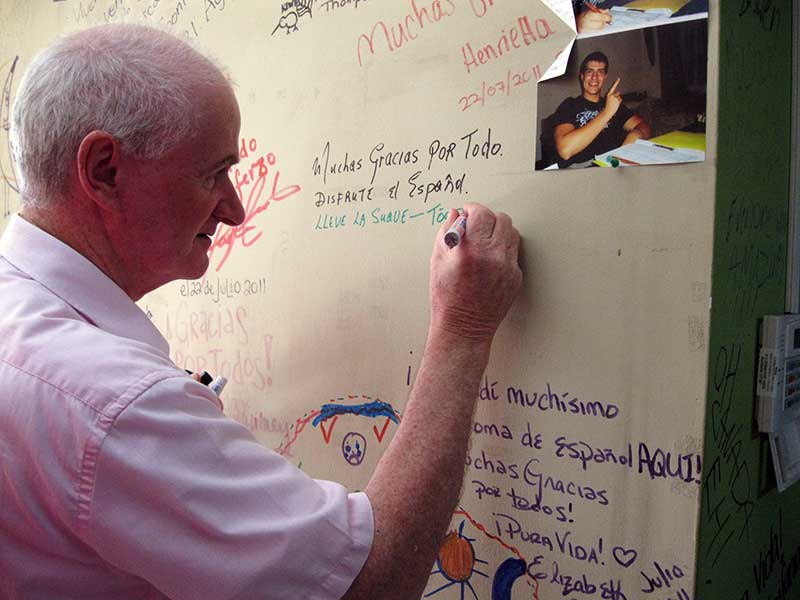 How long should you study for?
It depends ... on how much Spanish you already know, and of course your budget. Volunteering and studying abroad isn't necessarily cheap. But considering that your program fee includes the cost of accommodation in a safe, comfortable volunteer dorm, as well as two meals Monday to Friday, it's one of the best deals you can find!
With consistent and deliberate study, you could be conversational within a month. In our opinion, that investment is totally worth it if you want to finally master Spanish. Plus, that gives you enough time to see the impact of your volunteering, as well!