For most of us, this cost is so high that it makes us nearly unable to afford the total price of volunteering abroad. So to help you combat these steep prices (and brainstorm how you can make your volunteer dream a reality), we have a few tips for getting cheaper flights. Whether you're bound for Asia, Central America, or any continent in between––use these travel tips to ensure your travel plans fall within your budget:
Location, Location, Location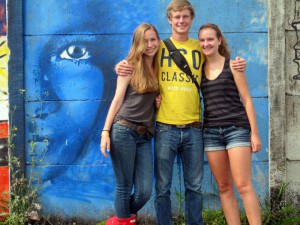 Different continents vary greatly in airfare depending on where you're flying from. Before you book your volunteer abroad program, you should do lots of research to get an estimate of how much your airfare will be on the specific start dates the company offers. Based on your location, what continents can you afford to travel to? For example, roundtrip airfare to Costa Rica from your city may be $600. But you were also considering going to Thailand––which has a roundtrip ticket price of $1,400. Are you okay spending $800 more to be in Thailand versus Costa Rica? Now you can plan the volunteer program part of your travels with more knowledge. Bear in mind that flight costs tend to go up during holiday periods, so plan and purchase your tickets in advance. Some seasoned travelers may try to wait for a last-minute price drop, but volunteering abroad is much different than taking a quick vacation. You need to be there on-time and in one piece!
Be Flexible
Airlines know that travelers will usually pay a higher price for getting to their destinations faster. This is why non-stop or shorter overall flights cost more. If you want to get a steal on your airfare, consider taking more stops. A similar method is to book legs of your journey separately. This isn't always a great idea when traveling within one country, but it can be more effective when going on an international voyage. If you can, try combining 2 simple connecting flights to get a lower overall cost. For instance, you can save lots of money traveling to Africa when you connect in Europe first. Your departure city > Accra may cost $2,000––but your city > London is only $800, and London > Accra is only $500. Booking them separately saves you $700! If you do this, give yourself plenty of time for layovers/delays, and try to stick with the same airlines so that your baggage limits, miles, and customer service representatives are consistent. You want to make sure that you're still flying smart while saving cash. Travel between continents takes a long time. And for those of you who choose to save some money by taking even longer routes, you'll need activities to pass the time. During long flights, plan ahead and bring items to keep yourself busy and occupied. Make sure your chargers are working so that you can use your phone, tablet, or laptop––or opt for a good old-fashioned book. While it might seem easy to grumble about the long waits, try to enjoy the experience instead of watching the clock tick! Meet people in the airport, or maybe even go outside if you have a layover of 12 hours or more. You might get to see a slice of another country just on the other side of your airport walls!
Fundraise Outside the Box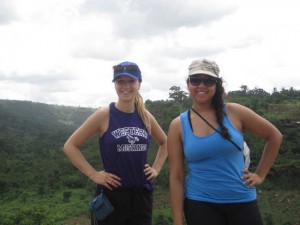 Traditional fundraising may get you a good amount of cash––but there are other ways to get help without knocking on doors or hosting a bake sale. Many students and young travelers, who might not be able to foot the bill for this experience on their own, are finding success in crowdfunding. Sites like
GoFundMe
and
Indiegogo
can help you set up a website page that explains why you're traveling, how much money you need to raise, and what you're going to do with it. Your friends and family can then make small donations to help you reach your bigger goal. Collecting other travelers' unused miles is also a good way to get a discounted or free flight. Sometimes, frequent flyers know that signing up for airline miles is a good thing––but they never collect enough to actually do anything with them. Choose a very common airline, and ask friends and family for their unused miles. If you're old enough to apply for a credit card, you can also consider using your sign-up miles or the perks that come with that card to lower your travel costs. Most credit cards will need you to make regular purchases on it before you can tap into these miles though, so make sure you plan this 9 months or so ahead of time.
Ask for Advice
Your volunteer abroad company may offer grants, group discounts, or college campus representative bonuses. These are awesome ways to take some financial burden off your shoulders, and all you have to do is ask about them before you book! Travel grants and scholarships are another great way to find some reward for doing international good. And while you might think "scholarships" are only for the 17-21 crowd, you might be surprised at
the research grants, language learning aid, and local support
you can find at any age. And lastly, if you're working with a non-profit volunteer abroad agency, you may qualify for discounted airfare through some of these partners:
Fly For Good
International Volunteer Card
Fellowship International Travel
Takeaway
One of the most amazing parts of volunteering abroad is getting to live and work inside another beautiful, fascinating culture. But getting halfway across the world can cost a pretty penny. Hopefully these cheap flight tips can help you find an affordable way to travel and learn from all corners of the globe.