A predominantly Catholic country, Costa Rica really comes alive during the festive season, when decorations and lights line the streets, city squares and malls, and everyone gets into a joyous mood ahead of the main celebrations.
Whether you celebrate Christmas or not, witnessing the holiday in Costa Rica is a great way to learn more about local culture - read more about how Costa Ricans celebrate Christmas and how you can get involved.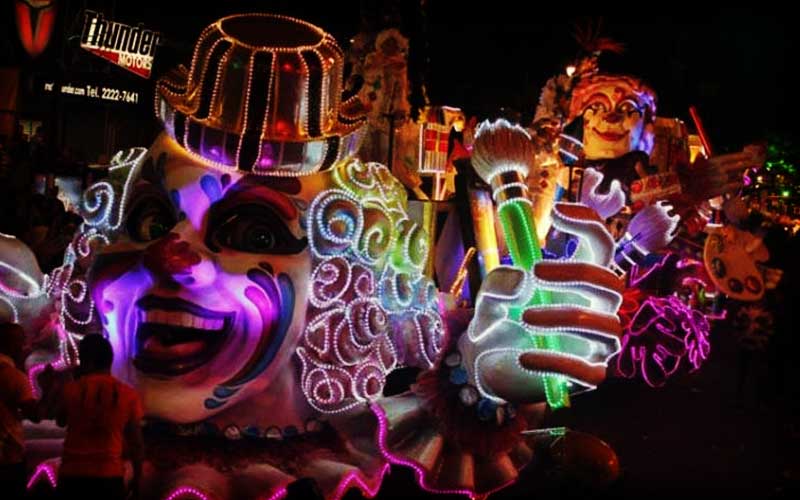 Festival de la Luz
In the run-up to Christmas, a popular event called Festival de la Luz - the Festival of Light - is held in San Jose. This event sees parades take over the streets during the second or third week of December - depending on when the second Saturday of the month falls - with bright, colorful floats sponsored by big brands making their way through the city to the delight of onlookers.
Masquerades and firework displays are also organized during the festival, marching bands provide entertainment and compete for awards, and the streets are brightly illuminated to guide the floats along the set route. Prizes are also handed out for the best floats and everyone gets into the festive mood, so it's well worth paying a visit to San Jose in your free time from volunteering if you have the chance.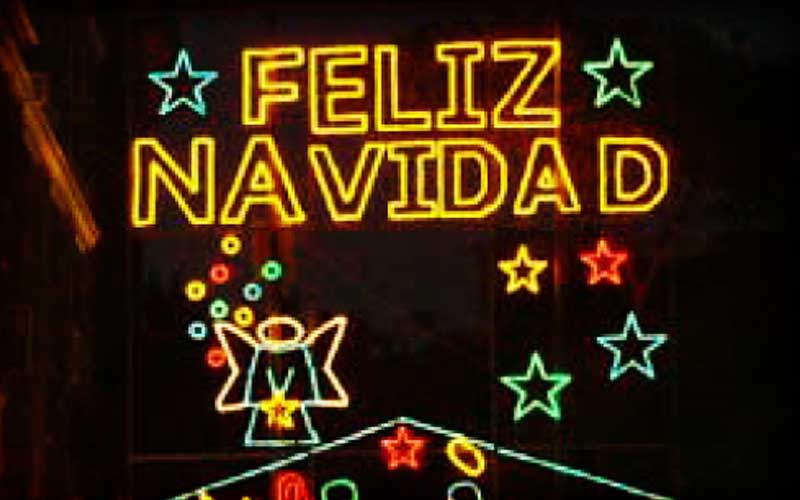 Christmas preparations
In the weeks before Christmas Day, Costa Rica starts gearing up for the holiday season with festive decorations. Christmas trees can be spotted all over the place - a particularly bright and shiny tree is always positioned outside the Children's National Hospital in San Jose, bringing joy to the young patients inside. Christmas trees in Costa Rica might be unlike those you've seen at home - many are cypress trees but really any (and often every) tree is decorated!
As well as trees, nativity scenes pop up around town and in many homes. It's customary for families to set up a crib scene together, positioning figures representing Mary, Joseph, the Wise Men, shepherds, angels and animals in and around a stable. The baby Jesus is usually added last, right before Christmas Day dawns, as it is Jesus who is said to bring gifts to the children of Costa Rica, rather than Father Christmas.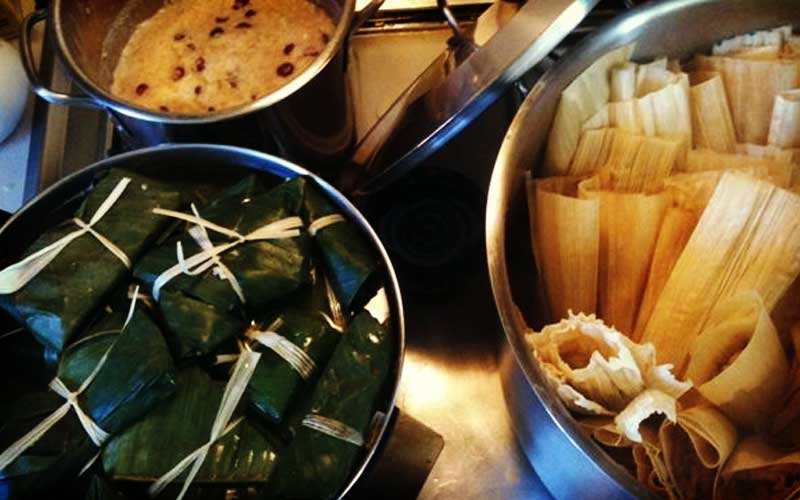 Christmas Eve
On December 24th, Costa Ricans mark Christmas Eve in a variety of ways. Many families get together to share a festive feast, the centerpiece of which is the Christmas tamales. Tamales are a filled dough dish, wrapped in banana leaves and steamed until firm. Fillings can be meaty, vegetarian, spicy or otherwise.
Many Christians in Costa Rica attend midnight mass on Christmas Eve, this special service is known as Misa de Gallo - or the Mass of the Rooster, which it's also called in Spain. It's customary to wear your best clothes when attending this special Christmas Eve celebration. On their return home, Costa Ricans will place the baby Jesus in the crib scene, ready for when the children awake to find their gifts in the morning.
Christmas Day
On Christmas Day, most Costa Rican families will spend the day together, relaxing and enjoying each other's company. Usually, everyone gathers around the Christmas tree to say prayers, thanking Jesus for the past year and for the gifts under the tree. Everyone exchanges presents and generally enjoys the day doing very little.
Some Costa Ricans will attend mass on Christmas Day if they haven't been able to make midnight mass the evening before and many people also descend on the nation's beaches to enjoy the party atmosphere.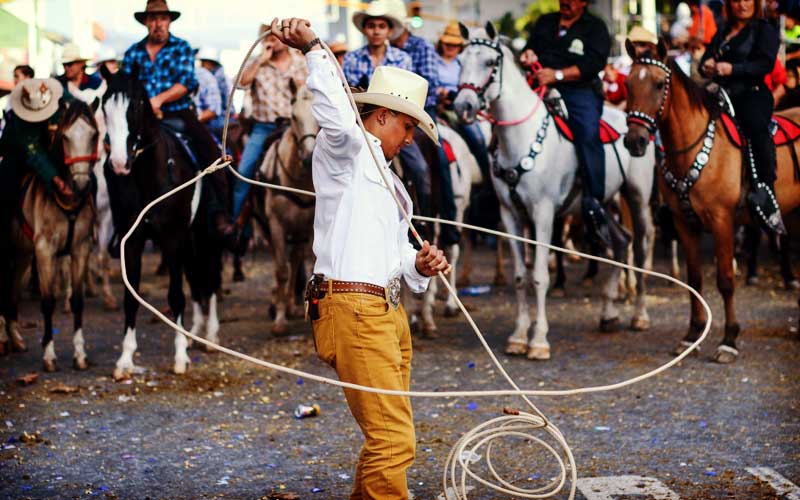 The Tope, bullfighting and carnivals
After Christmas Day, lots of other events are held as part of the holiday season, including the Tope of San Jose, which has been celebrated since colonial times. The Tope - usually held on Boxing Day - is an event bringing together horse riders and their equines to show off their special skills and take part in a well-known parade.
The day after the Tope is usually when the Carnival Nacional takes place, comprising colorful floats and traditional dancing through the streets, while special bullfighting events are also held at this time of year in Zapote. These bullfights are different from usual in that the bulls are not hurt or killed during the events.
If you're volunteering in Costa Rica this Christmas season, you'll be spoilt for choice when it comes to keeping busy! Why not have a go at making some festive tamales, try your hand at a bit of traditional dancing at the carnival or witness a cruelty-free bullfight for a Christmas to remember? You can find out more about volunteering in Costa Rica by downloading our country guide.