As a turtle conservation volunteer, you'll live and work on an isolated beach on Costa Rica's Pacific Coast. You'll be helping to protect endangered sea turtles from threats like poaching and predation while maintaining crucial habitats to safeguard future generations.
Not only will you be contributing to an important cause, but you'll be part of a once in a lifetime experience.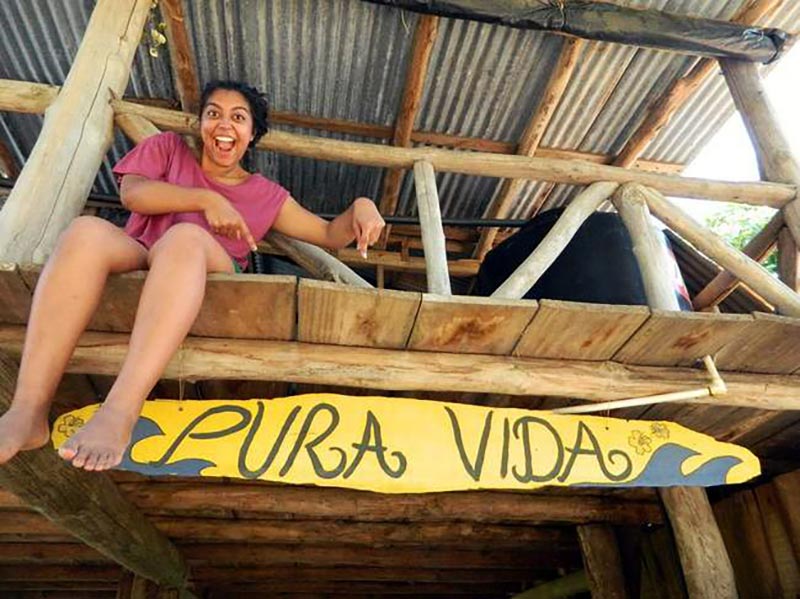 Where You'll Live
One of the coolest parts about being a volunteer in turtle conservation in Costa Rica is that you're basically getting a chance to really disconnect and go off the grid. Volunteers live in a camp located right on the beach.
The living quarters don't have electricity, hot water, internet or cell phone connectivity so it takes a bit of getting used to. But ask anyone who's done it and they'll tell you it's absolutely worth it.
Don't believe us? Watch Amanda's video report to hear her talk about the conservation project in her own words. 
A Typical Day
Wondering if this project is right for you? Well, let us walk you through a typical day as a volunteer in turtle conservation in Costa Rica.
5:30 am. You wake up just before sunrise to the relaxing sound of waves crashing on the beach. It's an early wake-up call, but it's important to get started before the sun gets too intense. Plus, starting early means you'll have the entire afternoon to yourself.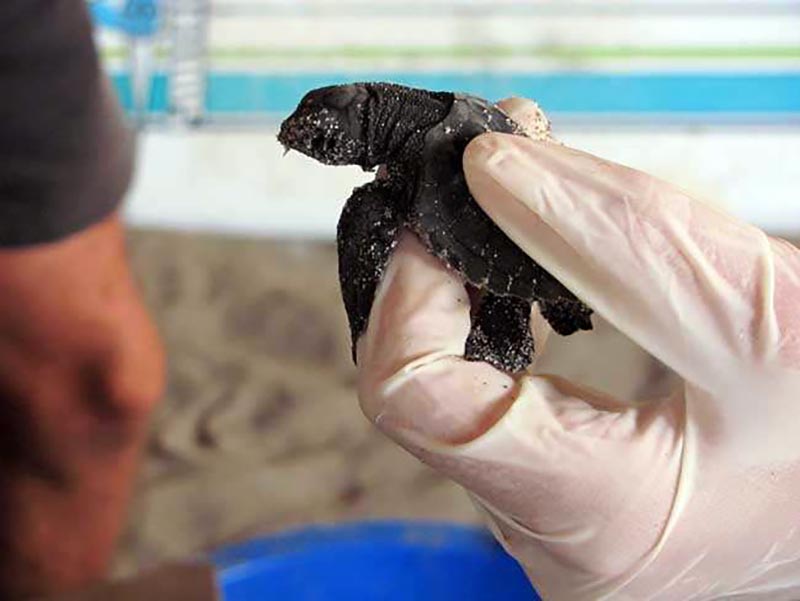 6:00 am. You join your fellow volunteers on the beach to get started with the first task of the day. Today, you'll be digging up turtle nests in the artificial hatchery to check if any of the eggs have broken early. Your project supervisor shows you how to count the eggs and record important data like the weight and size.
Right off the bat, you are helping contribute to crucial research and protecting Costa Rica's endangered turtle species.
Next, you'll clear out old sand from the artificial hatchery so that diseases from decaying eggs don't contaminate the healthy ones. Then, you load up some fresh sand from the beach and haul it back to the hatchery.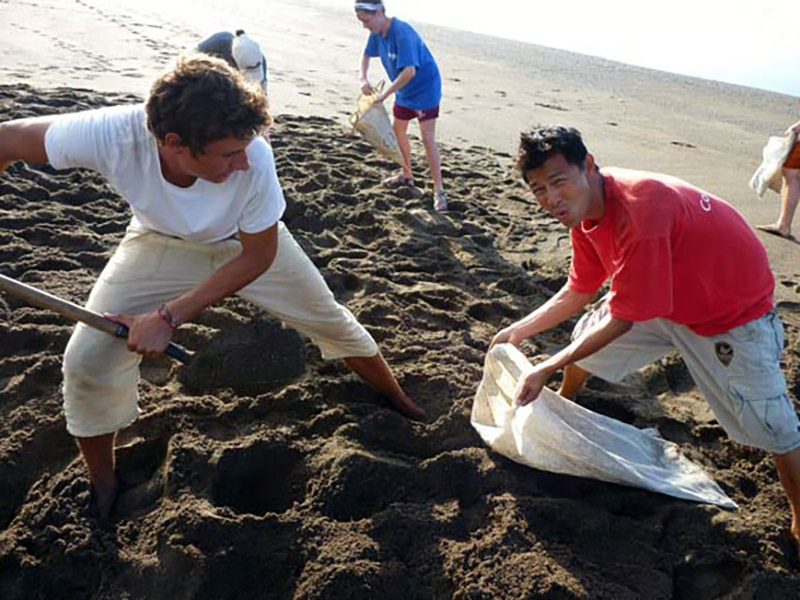 8:00 am. By now you've probably worked up quite an appetite so it's time to head back to the camp for a simple, hearty breakfast.
Our cooks usually prepare gallo pinto, a traditional Costa Rican breakfast dish made of rice and beans and sometimes served with a side of eggs. It goes great with a hot cup of locally-grown coffee and some fresh fruit.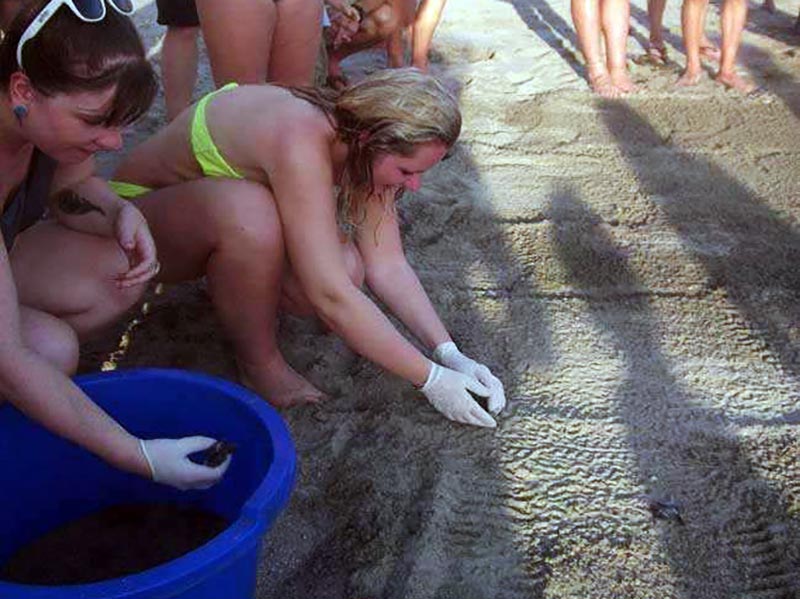 8:30 am. OK, time to get back to work. Now, your main task will be to check on the nests occasionally for any hatchlings that have emerged from the sand. You'll also carefully transport any newly-hatched turtles to the beach so they can be released into the ocean.
Typically, baby turtles face a lot of obstacles just to make it to sea. In fact, only one in 1,000 baby sea turtles will actually reach adulthood.
Watching them crawl safely along the beach and take their first swim is usually one of the most memorable parts of the entire project for our volunteers.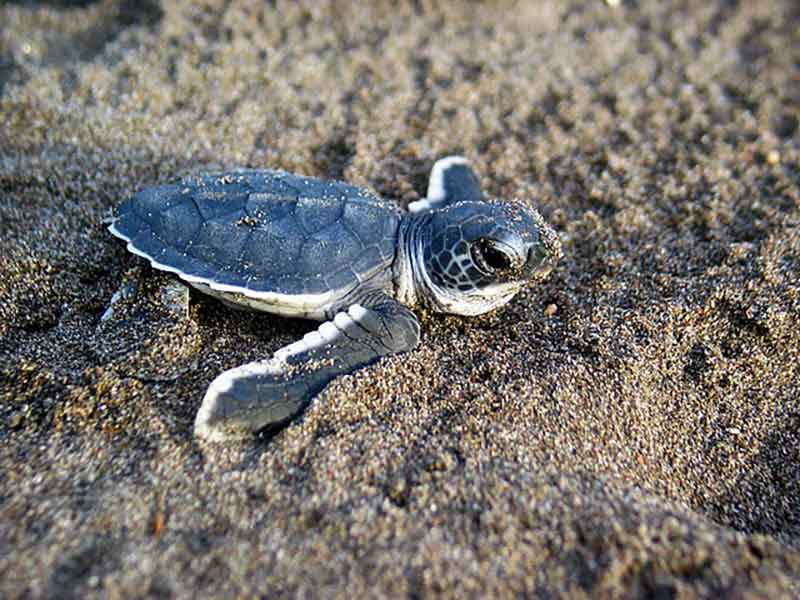 During the morning shift, there may also be additional tasks like cleaning up the beach, making cages for the hatchery or collecting deliveries to the camp.
12:00 pm. Your shift is over, and not a moment too soon as the sun is now blazing in the sky! Now you have the rest of the afternoon to yourself. You can choose to relax, read a book, go swimming, explore the beach or hang out with other volunteers.
Conservation volunteers have one day off each week, so you will have time to explore nearby beaches and the local community which isn't too far away.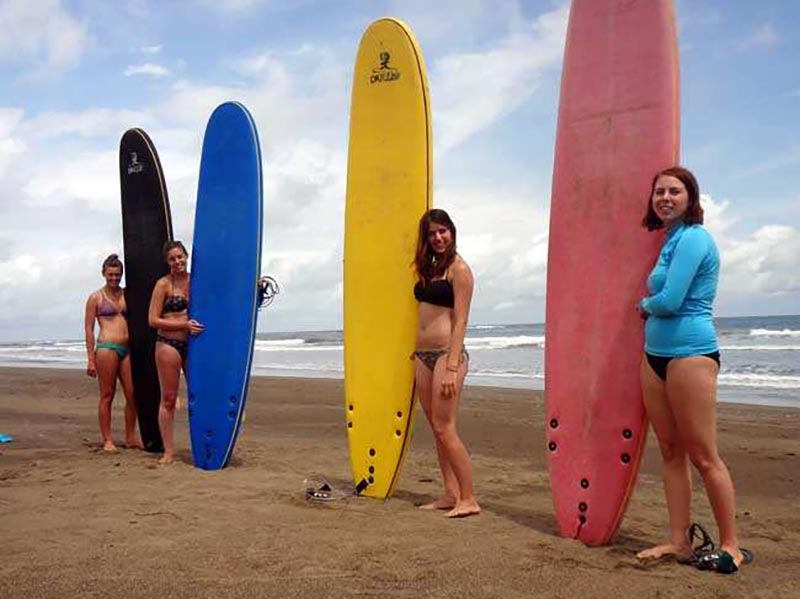 7:00 pm. After hours of chilling, you'll rejoin the group at the campsite for dinner prepared by a fellow local volunteer. On the menu is… you guessed it ... rice and beans! Meals at the camp are very simple, although dinners sometimes include some type of meat, like chorizo, for variety.
10:00 pm. Now, it's time for the night shift. During this time, sea turtles will come ashore to lay their eggs. You will need to tag the turtle and take the eggs to a nest in the hatchery where they'll be safer. If you're lucky, and you are there while the turtle is laying her eggs, you might even get a chance to stick your hand under a turtle and catch the eggs as they are coming out! When the eggs hatch during the night, you'll also get to witness hundreds of baby turtles emerging from their nests and slowly making their way toward the sea.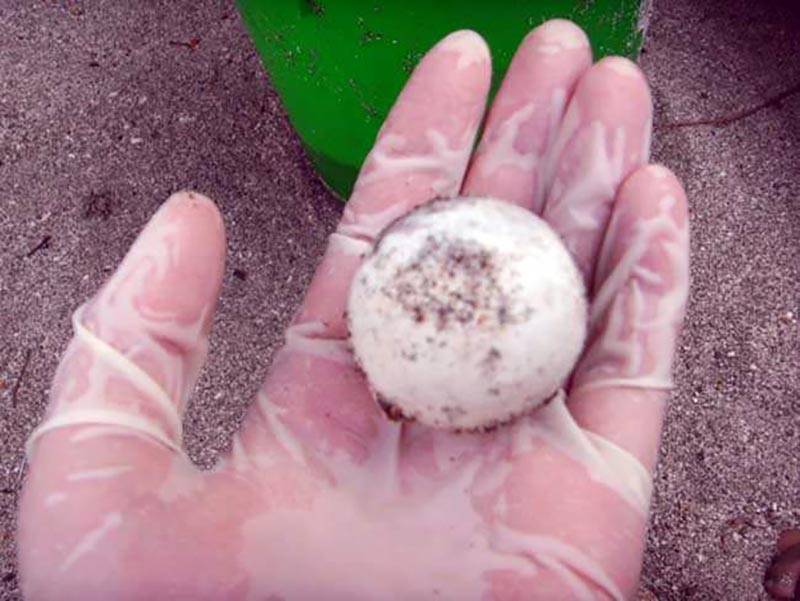 Volunteers conduct night patrols in small groups assigned to shifts for the duration of the night. There will always be an experienced park ranger or volunteer during these shifts. Here, your job is to look out for turtles arriving on the beach and collect their eggs before poachers do. You'll also keep an eye out for predators like raccoons and dogs that might disturb the nests.
If you are not on night shift, it's now time to hit the sack. You'll be up bright and early tomorrow to do it all over again.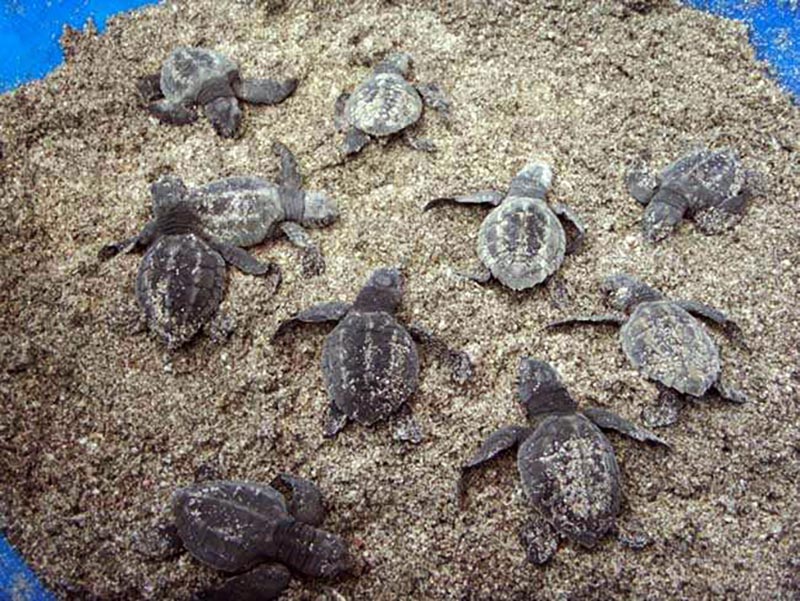 And that's a day in the life of a turtle conservation volunteer. As you can see, it's hard work!
While you'll have plenty of time to relax on unspoiled beaches, this is not your typical vacation. You'll be doing lots of physical labor and you'll need to get up at the crack of dawn.
However, you'll be able to immediately see the impact of all your hard work. You'll return home knowing that your efforts actually helped save threatened sea turtle species.
Watch Caroline's video report to see more of what it's like to volunteer in turtle conservation in Costa Rica: