Limon Carnival takes place annually in homage to Christopher Columbus - the Italian explorer who discovered Limon in 1502 and is credited with ushering in economic progress. Following the establishment of Limon and its capital Puerto Limon, immigrants from Europe, Africa, China and the Americas settled in Costa Rica, thus the carnival also commemorates the diversity of the nation's cultures.
This year, the event is expected to run from October 7th to 16th; an extra-special celebration takes place on October 12th called the Day of Cultures, which celebrates national diversity in Costa Rica, with different types of food and cultural performances put on throughout the city.
To find out more about what you can expect to experience at Carnavales de Limon, keep reading.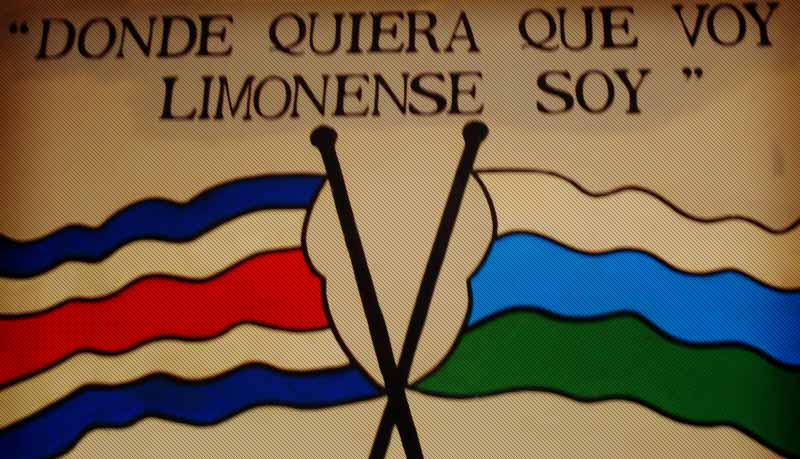 Music and dance
Throughout the entire week, and beginning as early as 5am each day, bands of local musicians known as cimarrona take to the streets with their percussion and wind instruments to let everyone know that a new day has begun and that it's time to start celebrating. In addition, performers of various musical genres - but often calypso and reggae styles - put on entertainment for the crowds in the capital of Puerto Limon, while marching bands and drummers can be heard processing through the city every day of the celebration. Dancers often accompany the parading musicians and locals can be found dancing in streets at all time of day and night! One of the best times to witness some traditional dancing is at the Grand Parade, which takes place on the last day of the celebrations.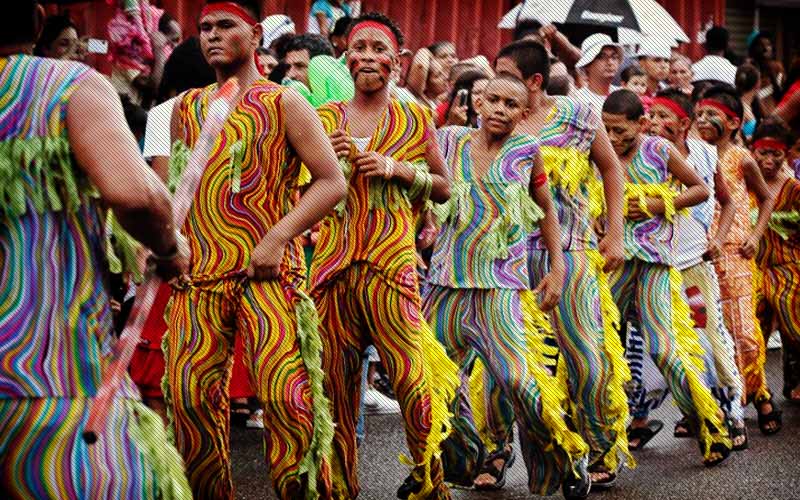 Parades and parties
Costa Ricans never miss an opportunity to take their celebrations into the streets and the Limon Carnival is no exception; at designated times of the week, you can expect to see locals out in force, dancing and performing as they parade in brightly-colored and elaborately-decorated costumes. Onlookers line the streets to watch the processions and one lucky lady is crowned the Carnival Queen. Another popular part of the week is the Children's Parade, which sees participants don large, handcrafted masks and head-dresses. Many of the participants are men wearing dresses, which makes for some comical viewing; as part of the Children's Parade, a game called Rass'Em is played, in which a man wearing a large mask chases other men around until he catches one of them, and then it's their turn to don the mask! At the end of each day, fireworks are set off in local parks throughout the region, and sometimes at midday, too.
Food and drink
Delicious food and drink plays a key role in all Costa Rican festivities, and rightly so; if you visit Limon during the carnival, expect to be greeted by a wealth of food stalls selling traditional fare with a Caribbean flair. The regular rice and beans dish and national favourite gallo pinto becomes 'rica and beans' with the addition of coconut and Caribbean spices, while there are many other popular meals on offer incorporating flavors from across cultures. Of course, you'll still be able to find classic dishes like mondongo soup on the menu, too, and it's worth tucking into the Caribbean-inspired cajeta - or coconut candy - at this time of year.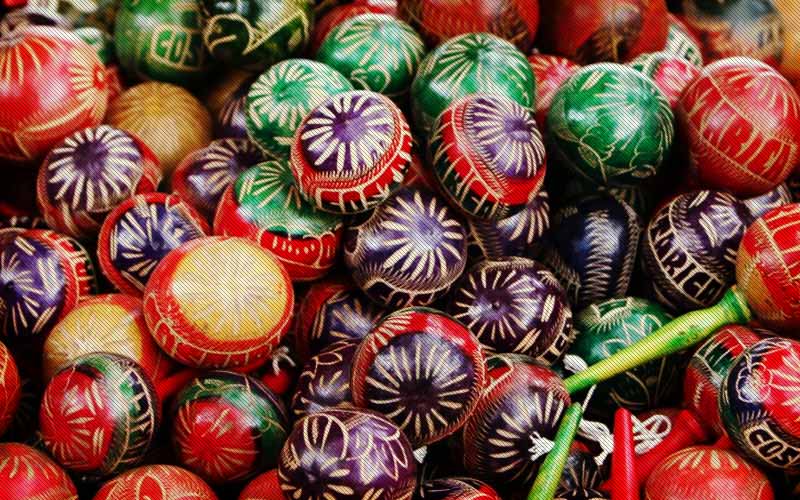 Art and crafts
The Limon Carnival is prime time for tourists to visit to the region, so it makes sense that local craftspeople would ready their wares in advance of this annual event. From early each day to past dusk you can browse the stalls of locally-made handicrafts and works by native artists. As well as at stands in marketplaces and parks, you can admire the handmade arts and crafts in booths called chinamos, which line the streets of Limon especially for this renowned festival.
Limon Carnival is a truly unmissable event for volunteers in Costa Rica this October. If you're keen to experience the diversity of culture within the nation while having a great time, this is the festival for you. Expect to witness some jaw-dropping dancing, colorful parades and delicious Caribbean cuisine during this action-packed week, when everybody gets into the community spirit.
Learn more about why you should volunteer in Costa Rica and what else you can do in your spare time by downloading our country guide, or feel free to get in touch with us for more information on +1-877-549-8638.