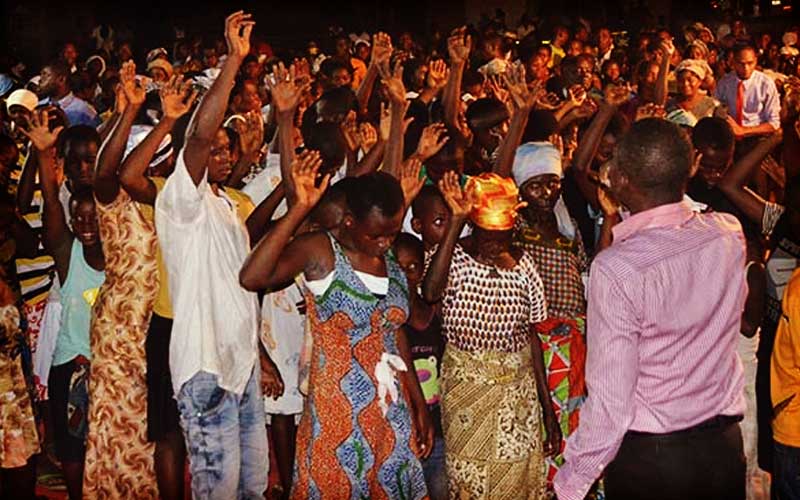 Rich tradition abounds in Ghana, so it's no surprise to find that Christmas celebrations here retain the true meaning of the season without as much of the commercialism that can be seen in other parts of the world. Other than some festively-dressed trees in and around major malls and seasonal songs on the radio, Christmas in Ghana is a comparatively low-key affair, focusing around Christian tradition, family gatherings and the spreading of goodwill.
Christmas preparations in Ghana begin during Advent - the several weeks leading up to Christmas Day, and culminate in a grand celebration on December 25th. Here's what to expect if you'll be taking a volunteer vacation to Ghana this Christmas season.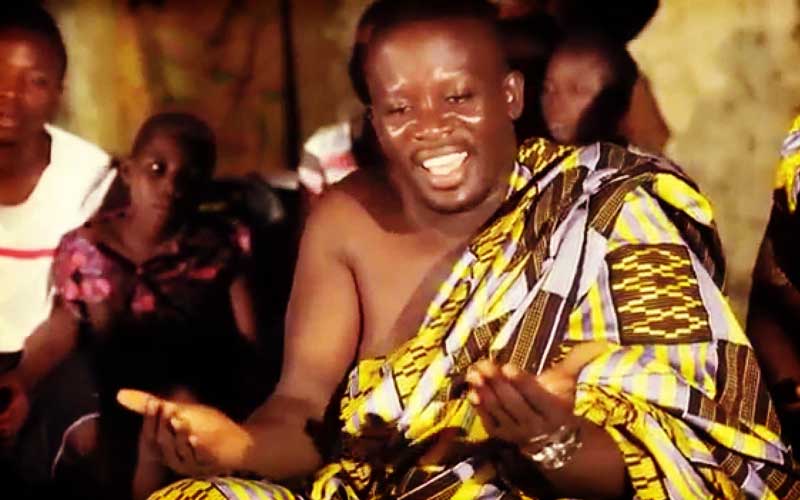 Advent preparations
In the run-up to Christmas, it's customary for Ghanaian Christians to fill their churches with flowers and palm branches to herald the arrival of Jesus. Around the church, many congregations will decorate a tree in the grounds, festooning it with sparkly baubles and other typical ornaments. It's also becoming popular to place artificial trees in and around the church, decorated just as lavishly.
As Christmas approaches, towns and villages become busier with people, many of whom are returning to their ancestral homes to mark the occasion with friends and relatives. Christian families decorate their houses and children make paper decorations for their schools and homes.
It's also traditional for Christians in Ghana to decorate trees outside their homes with lights and pretty paper shapes - often mango or guava trees, and bring branches inside to decorate and add some seasonal cheer in the home.
Christmas Eve
Excitement mounts on Christmas Eve, when many families get together for a special meal - this will often be a rustic stew of chicken or goat, served with rice. Neighbors and sometimes even strangers are invited too, such is the nature of the famous Ghanaian hospitality.
Attending church is a focal point of the Christmas celebrations, and the night before the big day sees Christian churches filled to bursting with worshippers paying their respects. As part of the service, many churches put on a nativity play, carol service or other joyous celebration, usually performed by young members of the congregation.
Following mass, churchgoers will extend well wishes to one another and a celebratory atmosphere takes hold, with processions and musical performances held throughout the streets before everyone returns home to get ready for Christmas Day.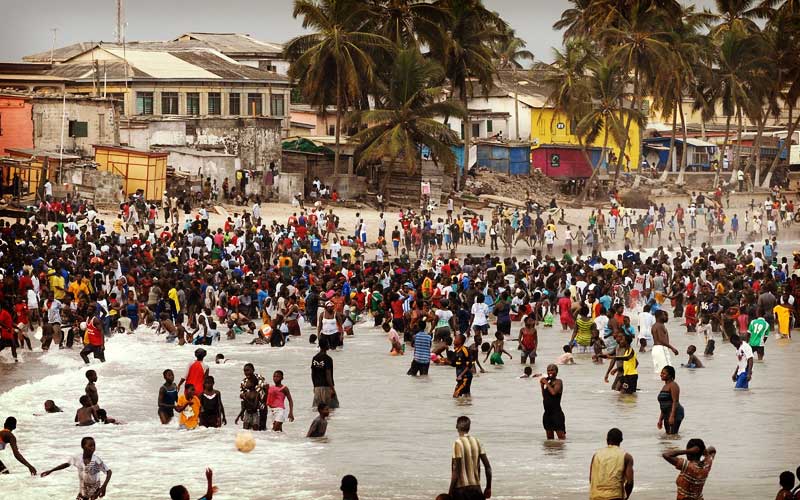 Christmas Day
The season's celebrations culminate on Christmas Day, when many Ghanaians will wake early to start the festivities. Some people even get up before dawn and band together to sing carols, traveling from house to house to spread the news of Jesus' birth.
Singers are often given small gifts from the households they visit - the carolers are believed to represent the angels who heralded the arrival of the baby Jesus and brought the news to the shepherds in ancient times.
Church services are usually held during the late morning, where the gospel of the nativity is told and carols are sung. After the service, families typically return home and children receive gifts and treats from Father Christmas.
Friends and relatives also exchange gifts and wish one another afishiapa - which means merry Christmas and a happy new year.
The festivities continue throughout the day, often with a feast of delicious traditional food like peanut soup and fufu, as well as a selection of meat-based dishes.
How to celebrate Christmas in Ghana on a volunteer vacation
 If you're volunteering abroad in Ghana this Christmas, you can celebrate by heading to the local church, where you'll see Ghanaians out in their very best outfits - many people wear traditional dress. With a bit of forward planning, you can work out where the street parades will be - predominantly cities like Accra, Kumasi tend to have bigger street celebrations than others
As Christmas is a national holiday in Ghana, many places will be closed, but you can make your own entertainment by cooking up a traditional Ghanaian Christmas dinner and playing party games - it's a great way to get to know your fellow travelers!
Why not celebrate with your fellow volunteers back in your dorms or travel with your volunteer coordinators to spend Christmas with their families. 
For more information about volunteering abroad in Ghana this Christmas, download our country guide or get in touch with us directly - our friendly team is always happy to help you plan the journey of a lifetime.