Volunteer House vs Home Stay
Regardless of which type of accommodation you stay in, you will always have a great experience abroad if the accommodation suits your needs; and you choose the right program.
Accommodation Options:
Volunteer House: A dormitory / volunteer house / volunteer hostel are usually regular houses set-up specifically to accommodate volunteers, not to be confused with a hostel that accepts all travellers not only volunteers.
Homestay: You live with a family in a private house. You may have your own room or share the room with a family member.
You may have heard that home stays are  more 'authentic experiences', because of the ability for total immersion in language, culture and family life.
Home stay accommodation is definitely more authentic and personal, compared to living in a house full of foreigners.
But we still prefer the Volunteer Houses as our type of accommodation at uVolunteer. We call ours the Volunteer Dormitory… 'the Dorms' for short.
You should know that I'm obviously biased here when it comes to this subject… So I'll say no more about home stays in this post...! and will focus instead on why I think Dorms are the best type of accommodations for volunteers abroad.!
I prefer Dorms to home stays for many reasons, but the most important one is the freedom it provides volunteers.
I think... when you visit a new country - culture and environment, it can be quite overwhelming to interact 24/7 with a new environment. Sometimes, you just need to get away from it all, rest and recharge before you can continue to process more new information.
The Dorms are great for this as they provide you with a familiar space, that's your own… where you can share your experiences with others going through the same process.
In a home stay, you can always go to your room and close the door, but sometimes you may feel that you are being unfriendly or unsocial to the family.
On the other hand, in a Dorm, everyone is a guest and so everyone quickly owns their own space.
Ultimately, we think volunteers need their personal space to unwind and chill after a hard days work. Sometimes they just need to 'checkout of the country' for a while...
... and with the Dorm you have the freedom to do 'just this' without being alone or feeling awkward afterwards.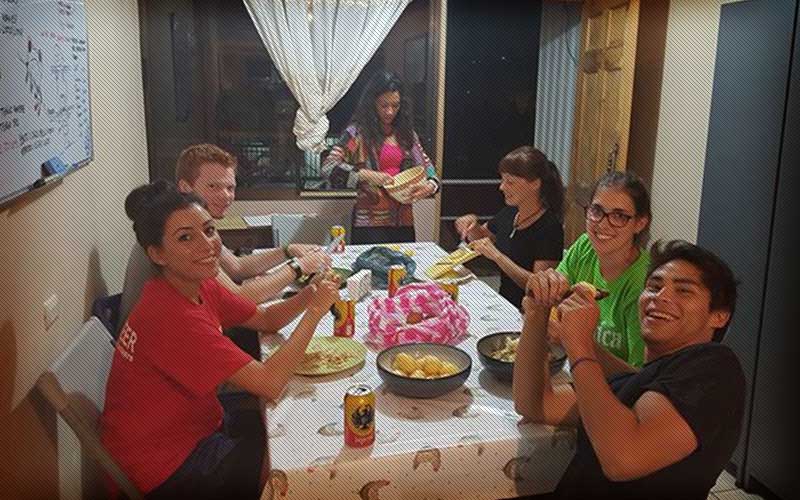 uVolunteer Dorms
What does a Dorm look like?
How basic is the standard of living?
Will it have electricity and running water?
Well….
Our Dorms are set-up in small houses in safe and family orientated communities close to the town center, where the majority of our volunteer projects are based. We fix-up these houses to sleep multiple volunteers in dormitory styled rooms; in bunk beds.
Costa Rica Dorm Gallery
[gallery link="file" columns="1" size="large" display="slider" ids="7552,7551,7550,7549,7548,7547,7546,7545,7544,7543"]
Most Dorms sleep a maximum of 12 to 18 volunteers depending on the location. Each dorm room usually sleeps 2 or 4 volunteers.
All dorm rooms have storage spaces or lockers to store your personal belongings.
We run a no-curfew policy - this means everyone has a key and can come and go as they please.
And yes…. all dorms have electricity and running water.
The Dorms have several modern facilities including free Wi-Fi, western showers, kitchens with modern appliances, movie rooms, classrooms as well as several chill-out areas both inside and outside of the building.
Ghana Dorm Gallery
[gallery link="file" columns="1" size="large" display="slider" ids="7561,7574,7573,7572,7571,7570,7569,7568,7567,7566,7565,7564,7563,7562"]
Our Dorms are a volunteer's 'safe haven'…
This means - only volunteers and staff are allowed to enter the Dorms unsupervised. During some social events we may allow certain members of the community (friends of uVolunteer) to enter to socialize and share with volunteers; but generally they are just for volunteers and staff.
The Dorm is used for cooking classes, language lessons, BBQs, dance classes, cultural nights and lots more, including our weekly volunteer meetings.
The Dorms are the central hub of our programs with our local offices always situated close by.
Thailand Dorm Gallery
[gallery link="file" columns="1" size="large" display="slider" ids="2293,2292,2291,2290,2289,2288,2287,2286,2285,2284"]
Not the Hilton
Disclaimer: Our Dorms are very comfortable but they are not the Hilton hotel!
They are just normal houses converted into Dormitories.
So in some cases... showers may have to be taken cold (Ghana), well… at least luke-warm (Costa Rica) because that's how showers are taken in these countries.
The free Wi-Fi connection will not be as fast as you have at home and may not be accessible from certain parts of the Dorm, such as in your dorm room. But it works perfectly well enough for surfing, skype, facetime or whatsApp.
Washing of your clothes may be done by hand wash, using the washing machine at the dorm, or contracted to a local washing service.
[caption id="attachment_10932" align="alignnone" width="800"]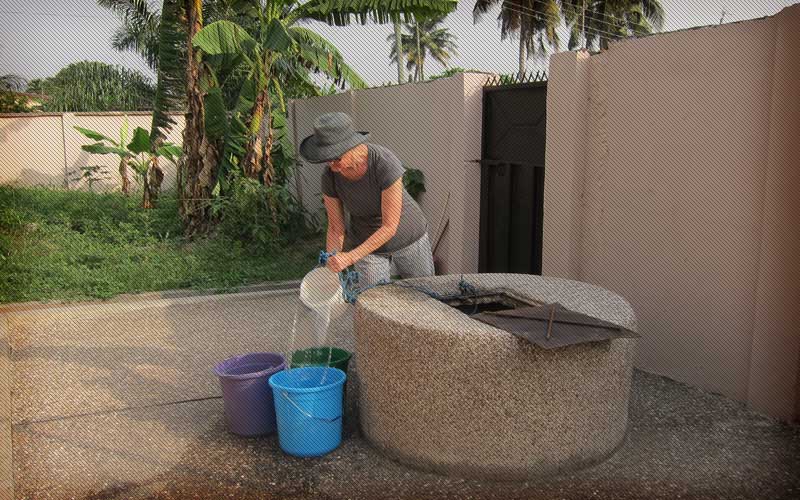 A volunteer fetching water from the well in the dorms in Ghana for a shower.[/caption]
There may also be a loss of electricity or water supply for days!!!!.... due to national shortages.
Extreme!  Yes, I know, but you learn to live with it. I think it's these little differences that makes living aboard so interesting!
All in all, the Dorms are comfortable, they function well and our volunteers seem to like them.
Dorm Staff
Depending on the destination of your program, your volunteer coordinators may live in the same compound of the Dorms with you, or they may live in the same neighbourhood.
This set-up enables our staff to became your pseudo 'home stay family', so that you can experience living with locals and learning about the new culture through them. It also means that staff are literally available 24 hours of the day.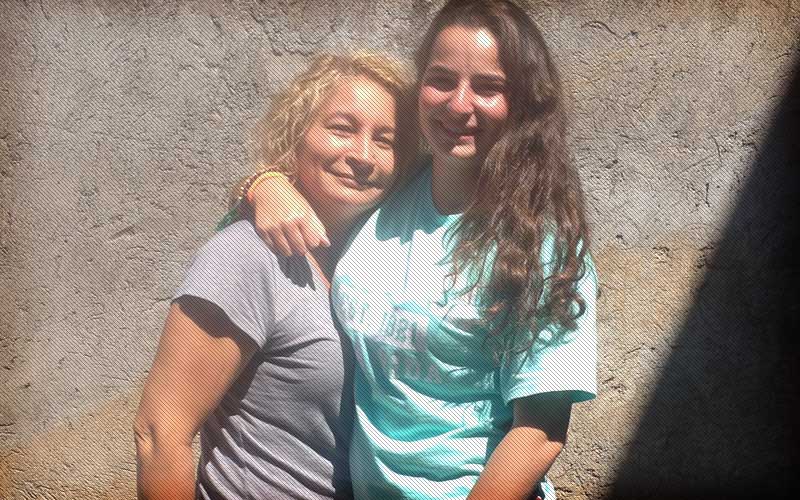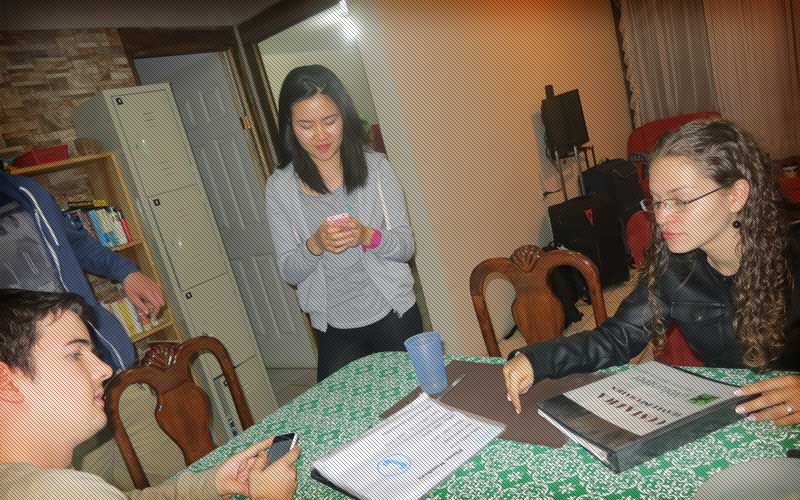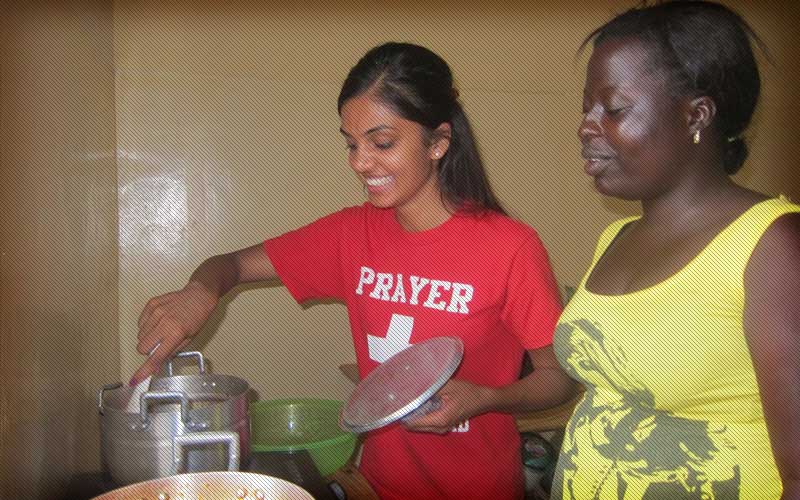 But regardless of whether your volunteer coordinators live in the Dorms or close-by, you will see and interactive with them daily from breakfast times, to inspections at your projects, to dinner times at the Dorms and socially in and around town.
They are there to support you and teach you about your new home.
Volunteers often think of the Dorm as their Oasis, their home away from home, where they have the chance to meet other people from all over the world and create friendships for years to come.
After all, travelling abroad is all about broadening  your horizons and learning about the world through the people you meet.