If you've never visited Africa, then Ghana is the perfect introduction. From the bustling capital of Accra to its lush rainforests and various regions and tribes, Ghana offers a wide range of experiences in one small country.
While it may not have major landmarks like the Eiffel Tower or the safari appeal of East African countries like Kenya, it makes up for it in the diversity of things to do and see. Here are just a few of the awesome things you'll love when you volunteer in Ghana.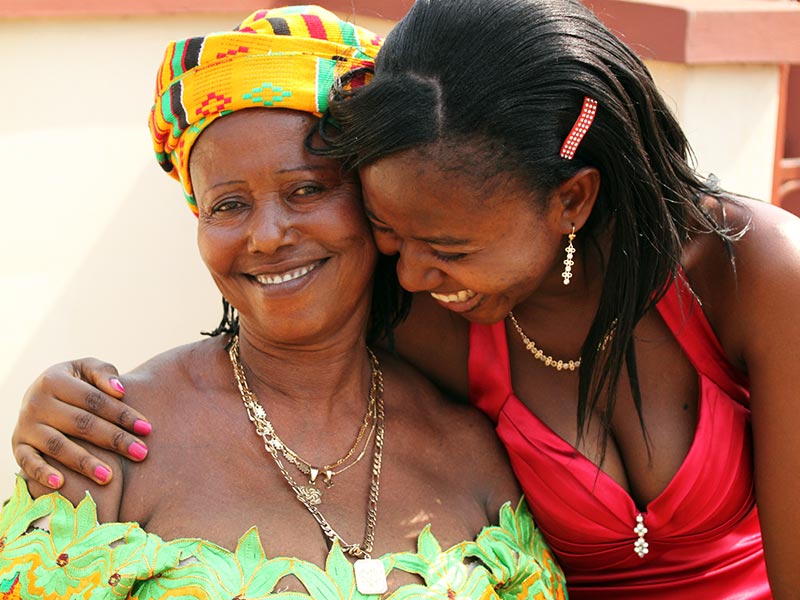 1. The people
Ghana is famous for its hospitality. As a foreigner, you'll usually be greeted with a smile and a friendly hello from just about everyone. Walk to the market, go to a restaurant or simply take a stroll through the neighborhood and chances are you'll run into adults and kids who want to know more about you and what you're up to in Ghana. If you're a female traveler, you might get a lot of attention from men complimenting your appearance and asking for your number. They are just being friendly, but feel free to politely decline and keep moving!
2. The endless soundtrack
Music is a huge part of Ghanaian culture, and it's almost impossible to walk down the street without seeing locals dancing or singing. Whether it's the traditional Djembe drums or catchy Afrobeats, you'll hear music everywhere from passing taxis to live performances at beaches, bars, and restaurants in the city.
Tip: Immerse yourself in the culture and ask a local to teach you the traditional Azonto dance or take a drumming lesson.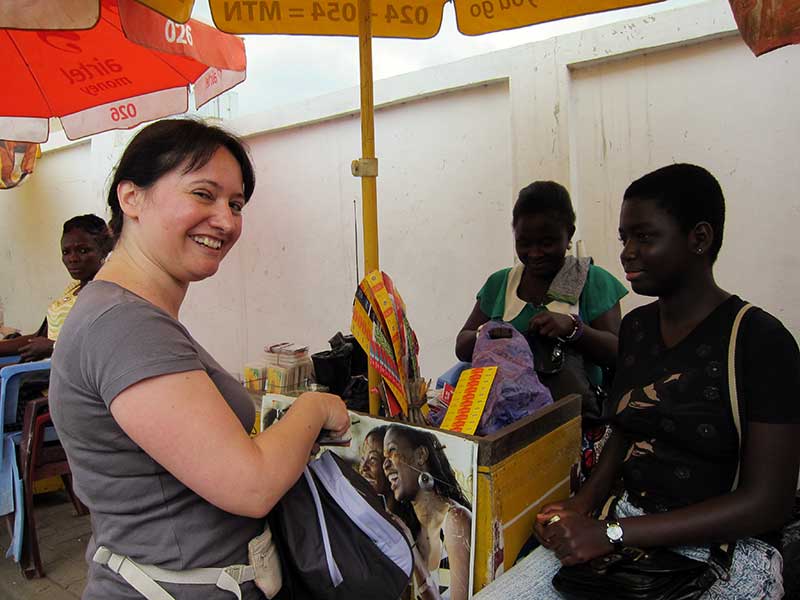 3. The prices
As far as vacations go, it's relatively easy to travel in Ghana on a budget. Apart from the plane fare, which will be your biggest expense, things like food and local transportation are very affordable. A tro-tro ride from the volunteer dorm to the local school or orphanage will costs just a few cents, and you can have a meal at a local chop bar for between $2-5.
Tip: Vendors will usually quote foreigners much higher prices than they would charge locals. Keep this in mind and get ready to negotiate. It's expected!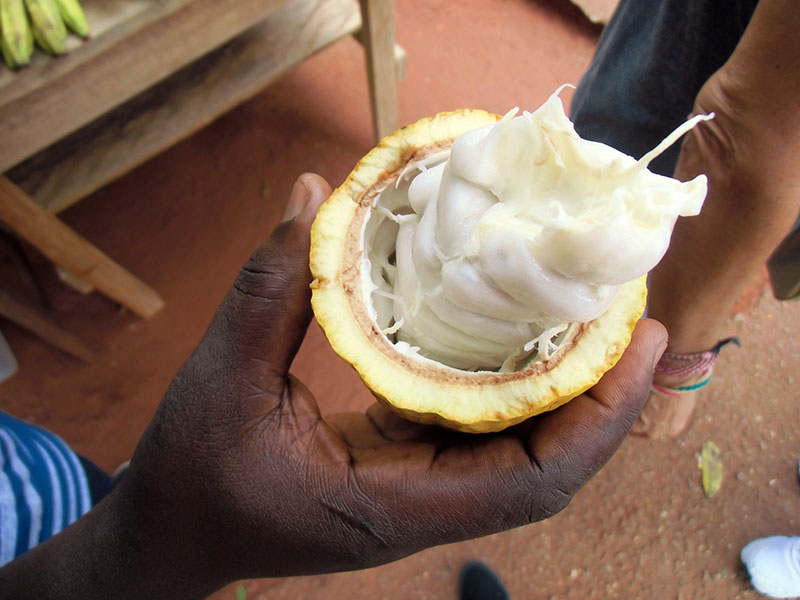 4. Trying new foods
Ghanaian cuisine is probably unlike anything you're used to. But if you're a foodie with a love of trying new things, then you'll love sampling the range of spicy, savory and rich dishes in Ghana. Try some traditional fufu with a peanut-based soup at least once or stop by a street stall for some chichinga (kebabs) or kelewele (sweet plantains fried with spices). And if you're a chocolate lover, then you're in the right place — cocoa (pictured above) is the top agricultural export in Ghana. Chances are you won't love everything you eat, but if you're adventurous, you'll discover some new favorites!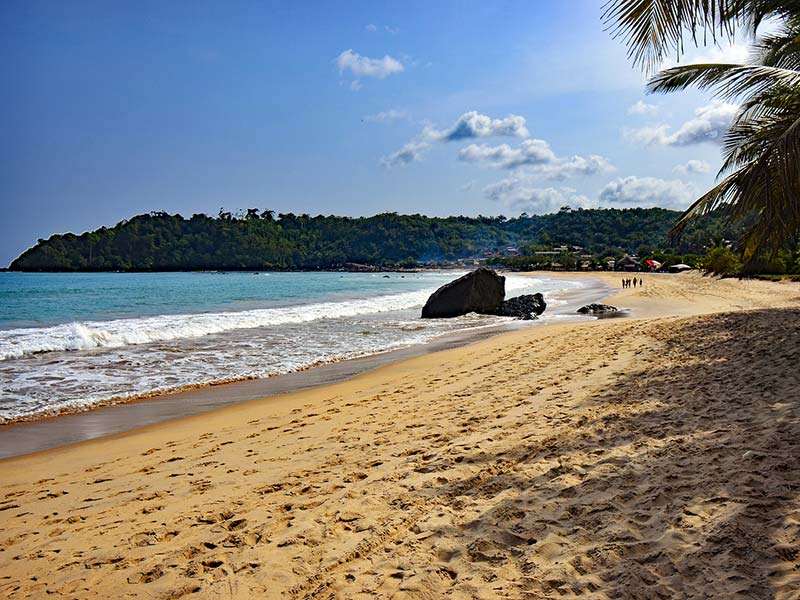 5. The natural beauty
From beautiful beaches to majestic waterfalls, Ghana's varied landscape has something for everyone. For hiking, you can visit Boti Falls near the volunteer dorm in Koforidua or head out for a weekend trip to the beautiful Volta Region. You can also spend a day relaxing on Cape Coast's quiet, laid back beaches or take in the more lively, energetic scene at the beaches around Accra.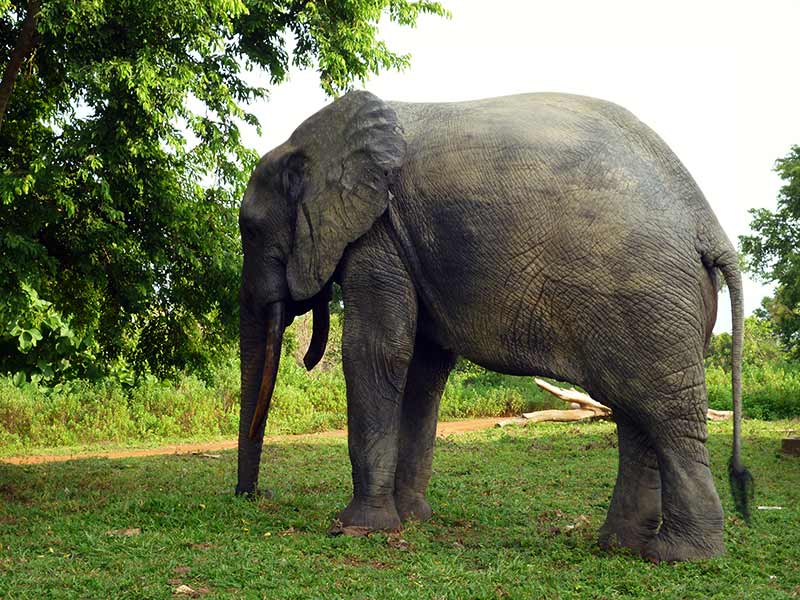 6. Awesome national parks
Speaking of natural beauty, we can't forget to mention the parks where Ghana's biodiversity is on full display. Whether you're just visiting for fun or volunteering at a national park or reserve, there are a few options to choose from. Mole National Park is the largest in Ghana, where you can go on a walking safari to see elephants, buffalo, baboons, antelope and other exotic wildlife. Kakum National Park in the Central Region is a different kind of experience with a canopy walkway set 131 feet above the ground giving visitors a breathtaking (and slightly scary!) view of the rainforest below.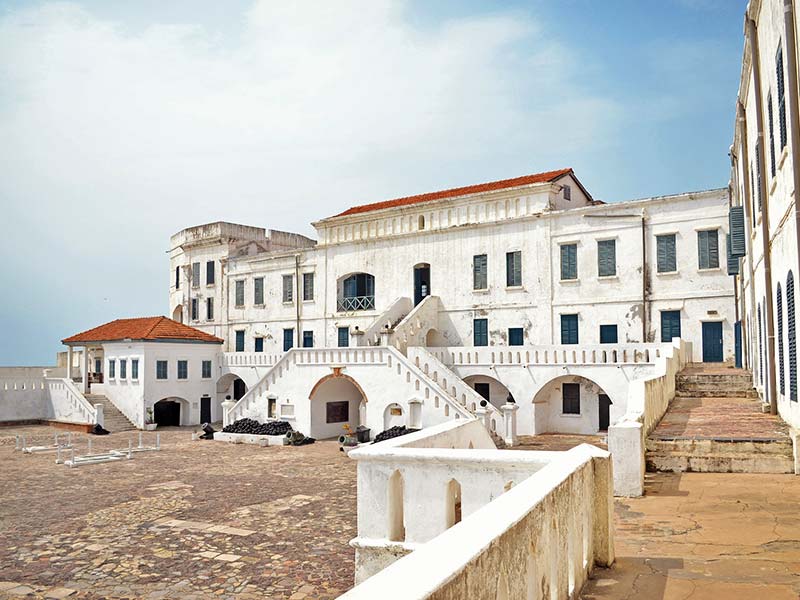 7. Looking back in time
As a former slave trading capital, Ghana is filled with historical significance. Even if you're not a history buff, touring the former slave castles in Cape Coast is a sobering, but eye-opening opportunity to experience the past up close. Visit Cape Coast Castle or Elmina Castle to walk through the dungeons where slaves were kept before being shipped across the Atlantic.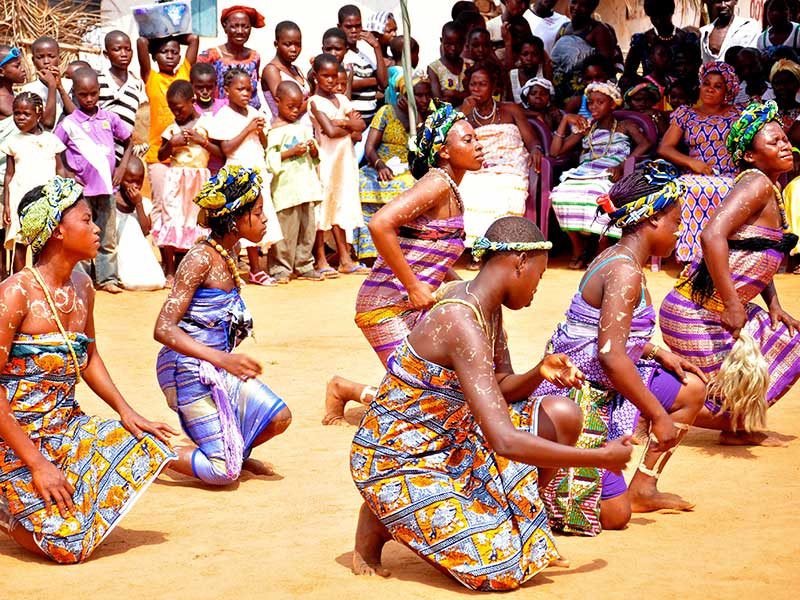 8. The festivals
With unique cultural festivals taking place year-round, you can find an opportunity celebrate with the locals no matter what time you visit. Ghana has festivals happening every month, which usually means lots of good food and music.. and of course an opportunity to learn more about local traditions.
9. Feeling safe
First-time visitors are typically a little nervous about coming to Africa, which is understandable given the negative images shown in the media all the time. But Ghana is one of the safest countries in Africa, thanks to its political stability and peaceful attitude. While there are risks no matter where you go, Ghanaians are very community-oriented and tend to look out for foreigners, especially in smaller communities like Koforidua. Plus, when you volunteer with us, you'll have a support team dedicated to your safety so you can enjoy only the best that Ghana has to offer.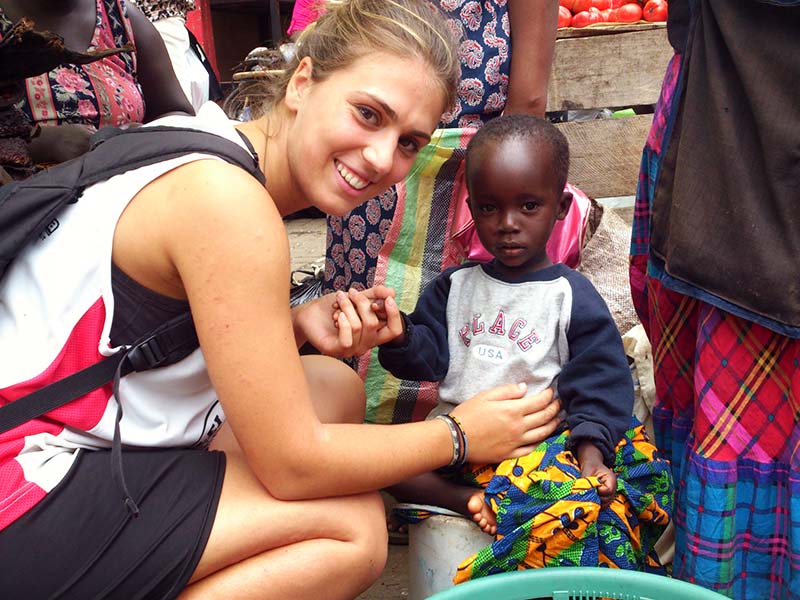 Volunteer in Ghana
Ghana is a great option for volunteers who want to try something off the usual tourist track. The world-famous hospitality and the vibrant culture make volunteering in Ghana the experience of a lifetime. Download our Ghana brochure to find out more.